*** Halloween Costume Contest Winner Announcement ***

Chris Ellerby
Admin
We'd like to extend a HUGE THANKS to everyone who shared their creations for 2019's Halloween Costume Contest! Every fall, we look forward to this contest to see how high you have all raised the bar and this year didn't disappoint!
Since, as our winner points out, "legend has it that Halloween started in Ireland," it's only fitting that the Grand Prize goes to a native of The Emerald Isle. Ladies and gentlemen, it is our great pleasure to announce that this year's Halloween Costume Contest winner is Julian Checkley for his badass Batman XE Suit!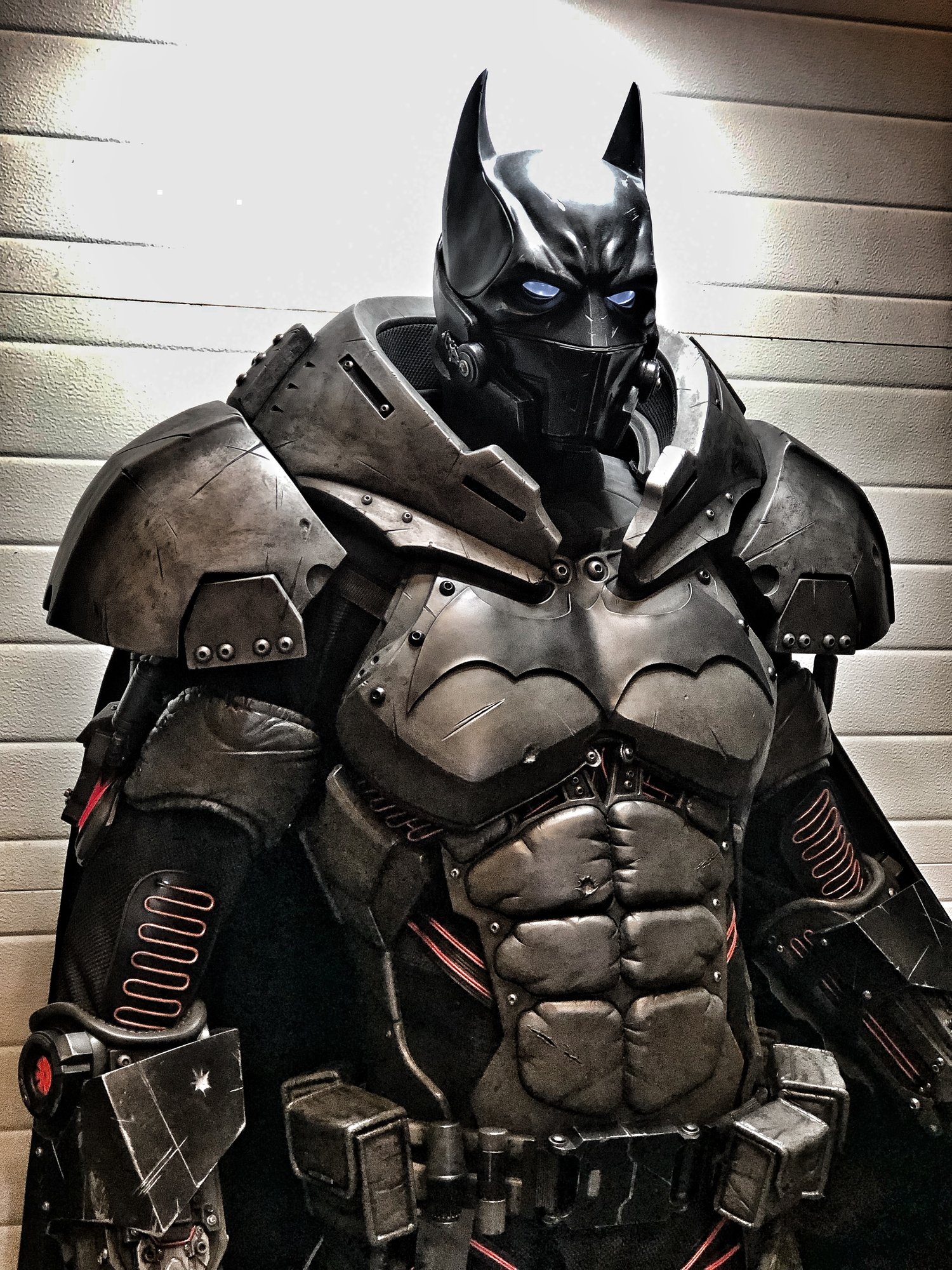 Julian's win is made all the more sweet by the fact that the suit has taken him nearly 2 years to build and wasn't ready in time for last Halloween. Well, Mr. Checkley, good things come to those who wait, and we applaud you on your commitment to making this one of the coolest Batman suits we've ever seen. 
From top to bottom, we were impressed with the amount of care and detail you put into the suit: starting with the custom lenses and magnetic mouthpiece of the cowl, all the way down to the counterweights in the boots and arms to give the exo-skeleton more freedom of movement.
So congratulations from all of us at Stan Winston School, Julian, we hope you enjoy your Grand Prize - Sponsored by our friends at Mouldlife!


Grand Prize Pack: Over $800 Value!
From Mouldlife:

Smith's Theatrical Prosthetic Deadener - 32oz
PlatSil FS-20 Silicone - 32oz Kit
PlatSil Gel 00 Silicone - 32oz Kit
PlatSil Gel 10 Silicone - 32oz Kit
Go-Cast - Superior Quality Life Casting Silicone - 500G Kit
Pro-Gel 10 Superior Quality Silicone - 500G Kit
Pro-Gel 10 Superior Quality Softener - 1kg
Pro Plastic Bald Cap Encapsulator - 500ml
Kensington Gore Theatrical Blood - Arterial, Aged, Venial - 100ml each
From The Stan Winston School:

1-Year Unlimited Subscription to Stan Winston School - $359.94 value!
Artist Spotlight on the Stan Winston School Blog - PRICELESS
Stan Winston School T-Shirt - $30 value!

Honorable Mentions:
- Team Stan Winston School