*** Character Sculpting Contest 2022 Winner Announcement ***

Chris Ellerby
Admin
Thank you to everyone who entered our 2022 Character Sculpting Contest! We were deeply impressed by the variety and artistry of your submissions.  Although choosing a winner was a challenge, the Stan Winston School team votes have been tallied.  So without further ado, it is our pleasure to extend a huge CONGRATULATIONS to our Grand Prize winner,
Christopher Notbusch
, for his stunning work
The Siege Giant
!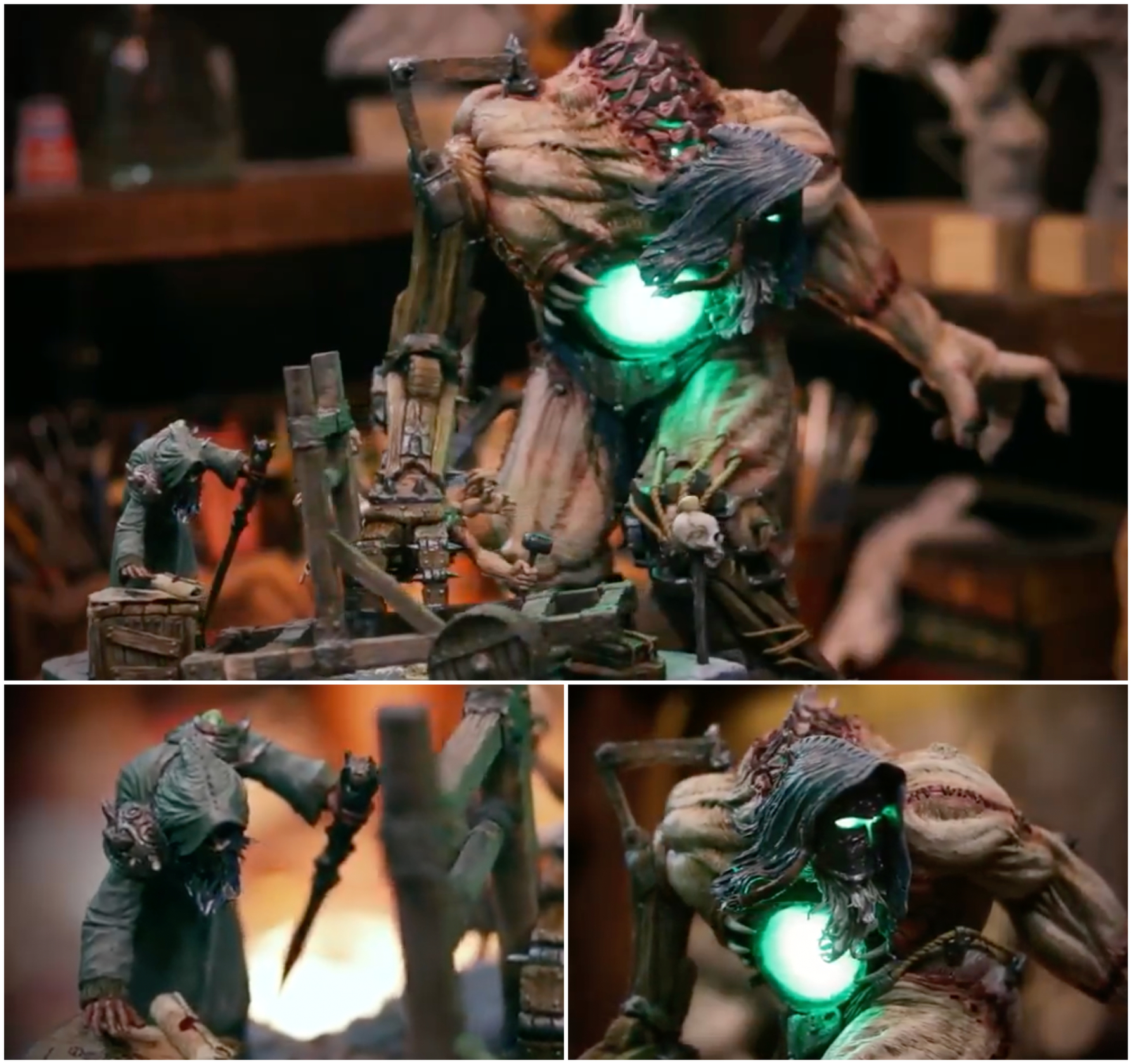 Here's Christopher's story behind this epic creation:
"An old evil wizard acquired the remains of a fallen giant. Using dark magic and engineering, he brought the giant back to life to be his worker tasked with building siege equipment that the wizard sells to the neighboring kingdoms to wage war on each other."
We can't wait to see more of your work, Christopher, so keep sculpting and keep sharing!
Grand Prize Pack:  Worth over $900!   
From Chavant:

Chavant Clay Assortment - $260 value
From The Stan Winston School:

1-Year Unlimited Subscription to Stan Winston School - $359.94 value!
Artist Spotlight on the Stan Winston School Blog - PRICELESS


Honorable Mentions:
Ella Mck - Quaelibet Post cyberpunk religious leader:
https://forums.stanwinstonschool.com/discussion/9880/quaelibet-post-cyberpunk-religious-leader-bigger-on-the-inside-than-on-the-outside
Elisabetta Visentini - Axolotl Faery Polymerclay Traditional Sculpture: 
https://forums.stanwinstonschool.com/discussion/9792/axolotl-faery-polymerclay-traditional-sculpture
Johnny Cheung - Mrs. Doubtfire custom figure: 
https://forums.stanwinstonschool.com/discussion/9763/mrs-doubtfire-custom-figure
Anton Salomakhin - Satyr:
https://forums.stanwinstonschool.com/discussion/9735/satyr
Jeff Roberts - Nosferatu:
https://forums.stanwinstonschool.com/discussion/9843/nosferatu
- Team SWSCA