Voodoo Slave Girl Costume (Original Concept)
All aspects of this costume were designed and made by myself. using a mixture of period cut underwear patterns, and original designs and concepts of of my own, i.e the corset, mask, head dress and belt skirt. My areas if interest are in special effects/prop costumes, and creating non or less human character designs, incorporating historically accurate pattern cutting.
I hope you enjoy my work, as much as i enjoy creating it.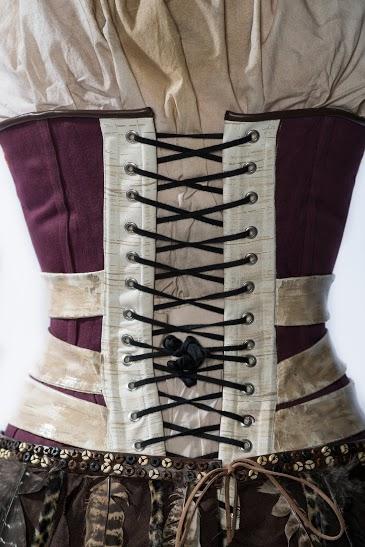 Original concept design
Final design. using mixed media, collage, hand drawing and Photoshop.
Bio: I'm a Costume Designer and Maker. Currently in my last year of a Costume based Degree. My aspirations are to work in the Film and TV industry.
Costume designer, and maker: Charley Stanbury
Photos courtesy of Katy Sims Photography.
Model: Sophie Pring.
Make up: Sophie Pring.
Post edited by Charley Stanbury on