Help for a newbie
Hello!
I'm completely new to special effects and character design. I'm a little confused about undercuts. I know they're bad, but am not entirely clear what constitutes as an undercut and how to get around them.
I'm making a latex mask for halloween. I sculpted a muzzle and ears to cast separately. I'm including pictures of the muzzle. In order to make a mold of this, how many pieces should I do and where should I put the clay walls to keep from undercutting?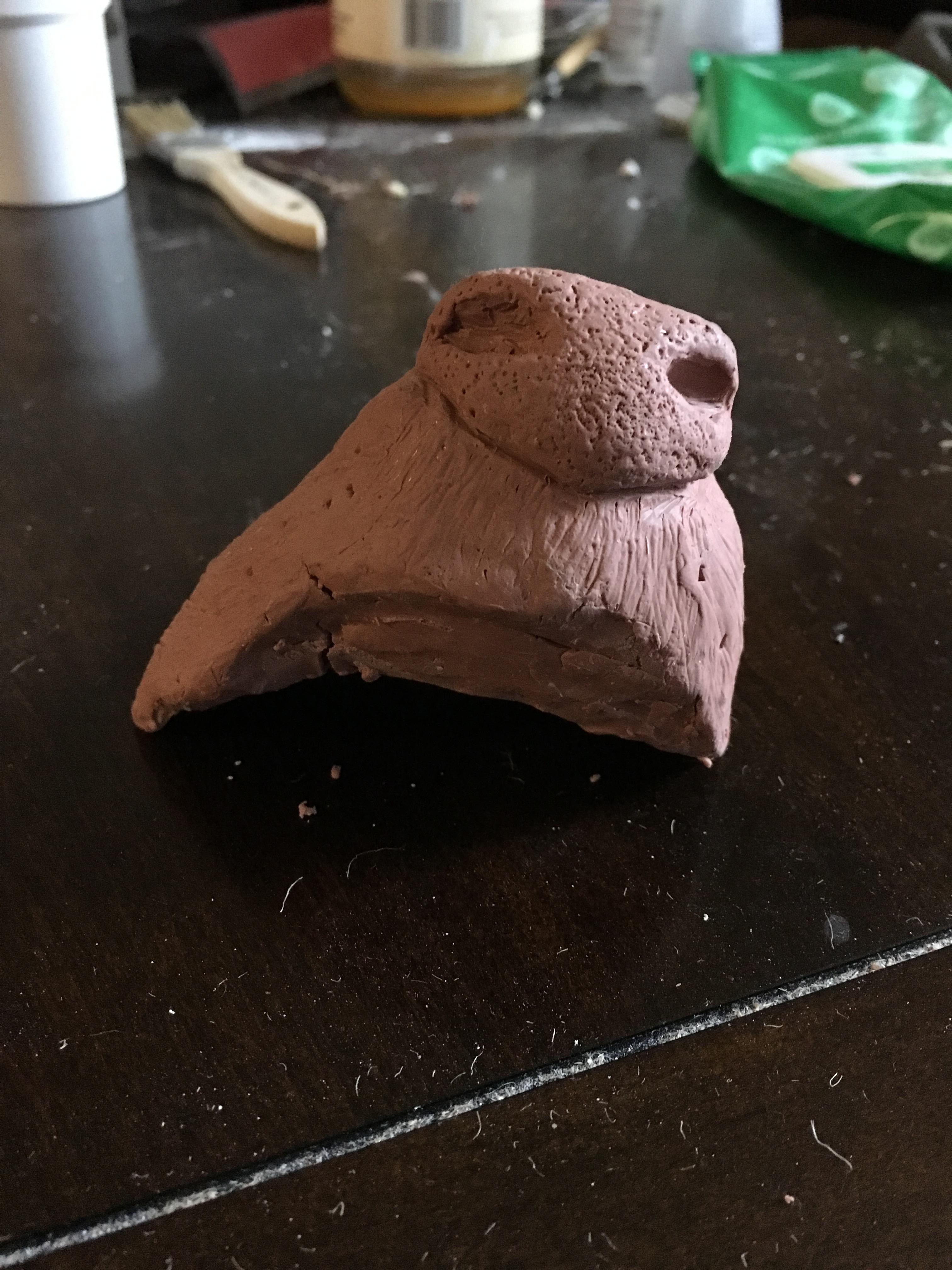 Any advice would be greatly appreciated.