Āśuyā
Chitra Maudgil
Hyderabad India
✭
Āśuyā
I have explored the emotion of Āśuyā translated it means Intolerance, Jealousy, Envy washing over me with this bust. Sculpted in monster clay and sculptex because monster clay was over. 
 Envy is the white snake comes out of the back of the head and takes a grip over me. Shown with the snake gripping the hair. 
The emotion taking over is symbolized by the dynamic snake texture of the skin as it starts to transform me. After it takes over my mind, it is then seen heading towards my heart, symbol of goodness, to spread its venom and take full control. This is symbolized with stylized veins near the chest.
Other symbols include strong muscular back to signify one's strength in adversity, the skin texture showing age signifies wisdom.
This character is inspired conceptually by "Fear Monster" in the show Locke and Key, where fear was personified in the plot.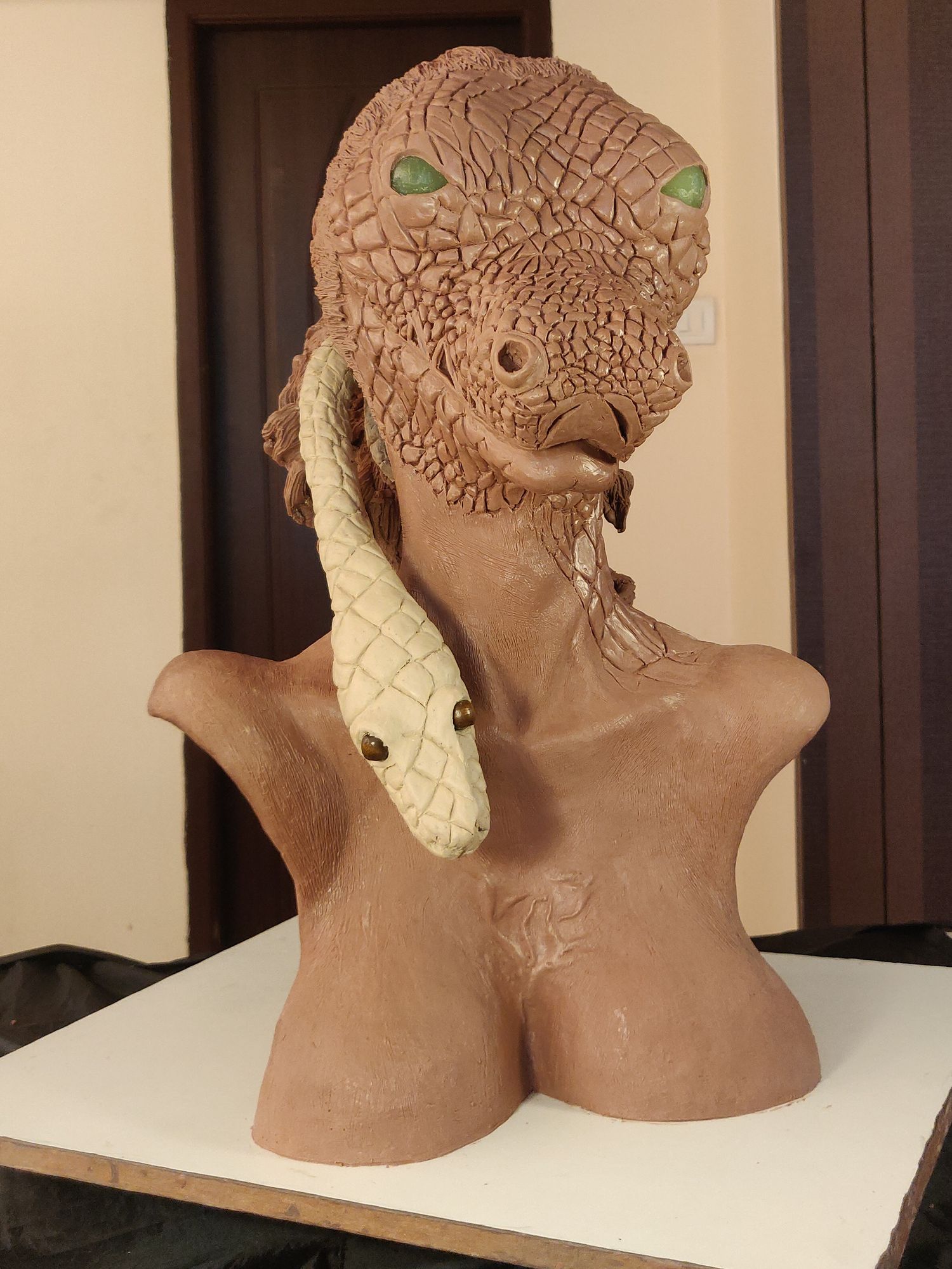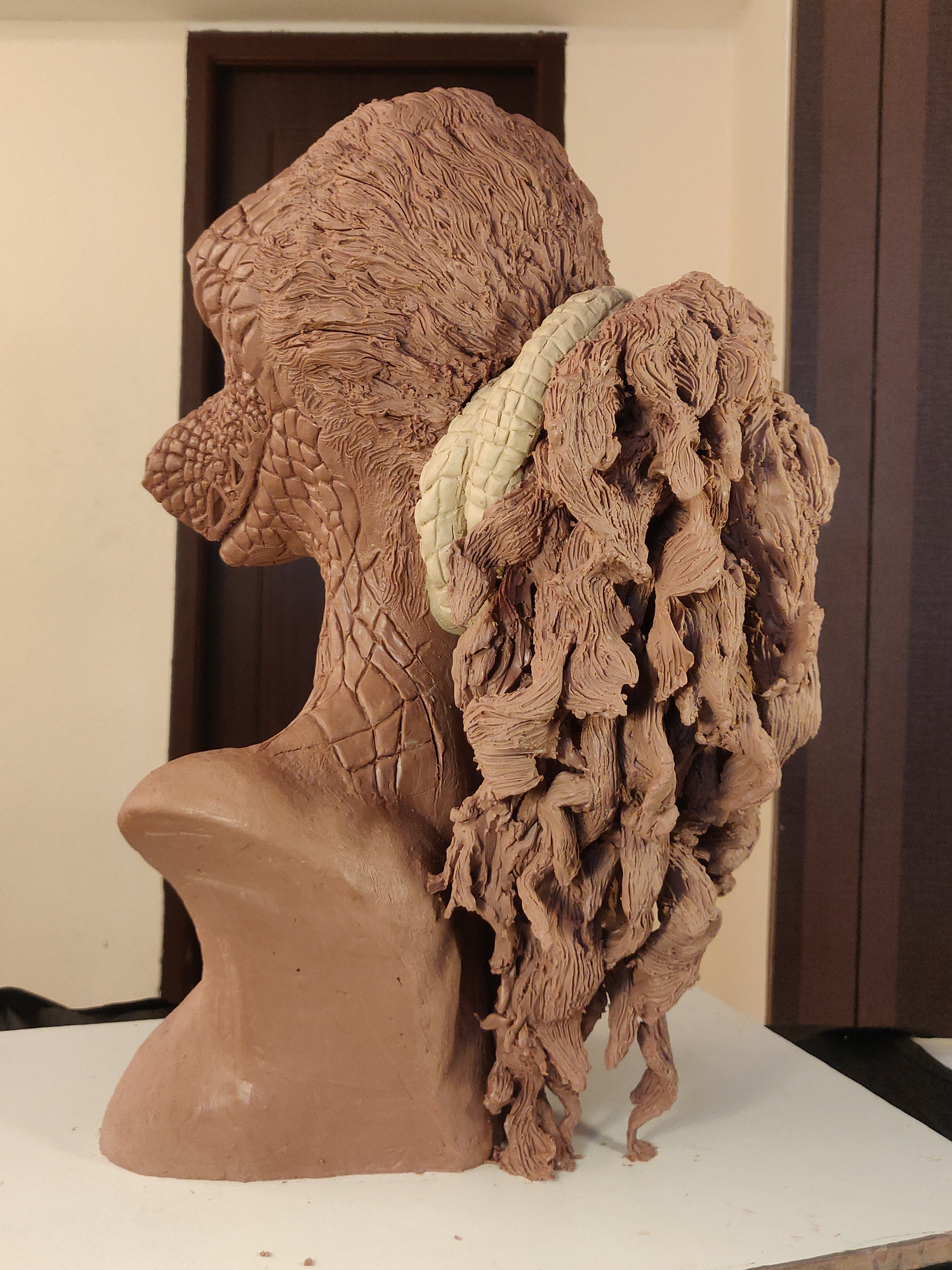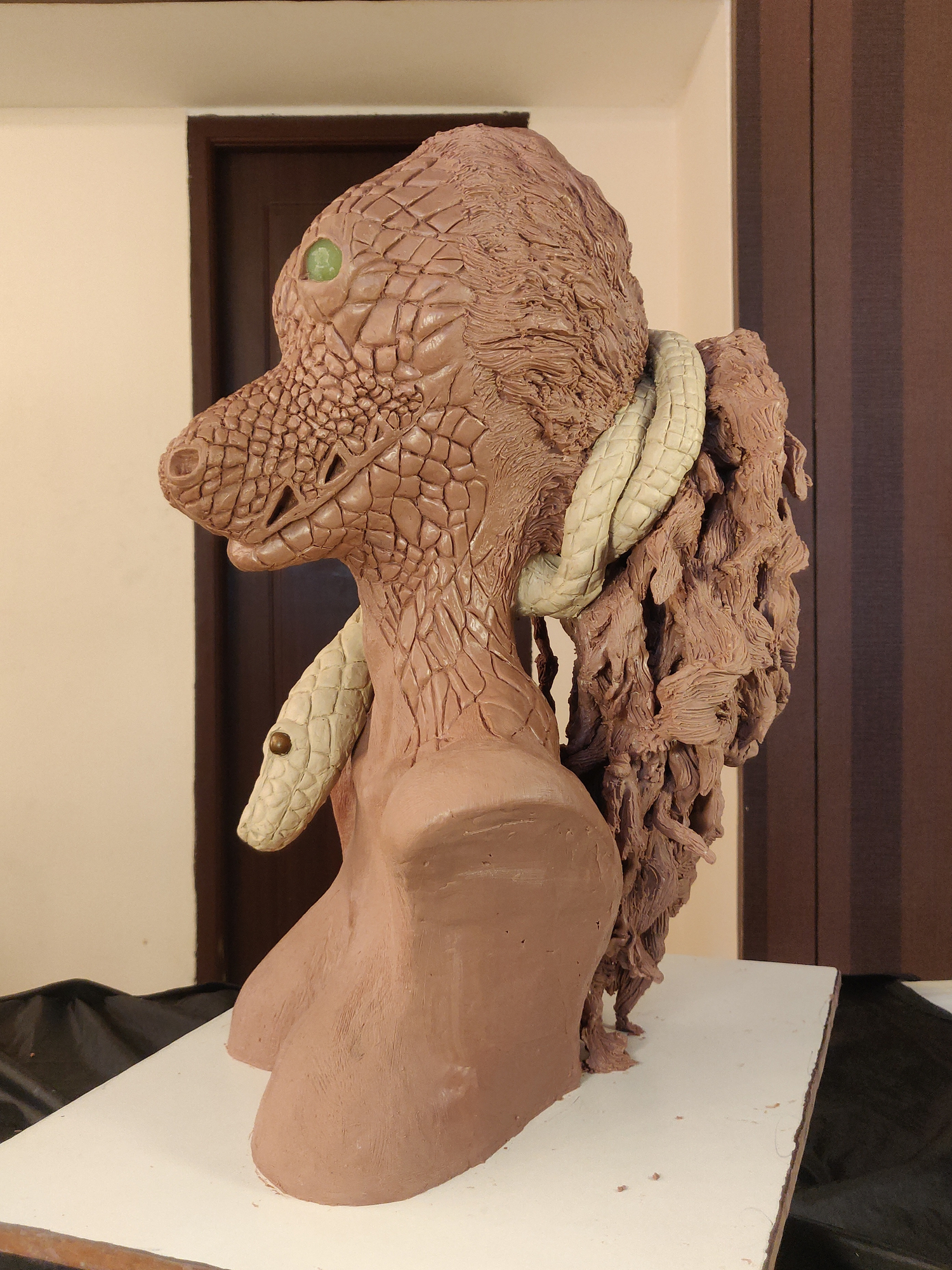 Post edited by Chitra Maudgil on