Exercise: Boggarts' clearing
Exercise: Boggarts' clearing.
This piece was inspired by the video game Kingdoms of Amalur: Reckoning, more specifically, by boggarts, some fairy, in-game, woodland creatures that feed on magic sparks. I used these creatures as the basic concept and then developed the diorama in my own style.
I used Sculpture pro modeling clay for the figures and scenery, while the will o'the wisps are made in Cernit polymer clay and painted with glow in the dark pigments.
As the boggarts in this diorama chase the magical sparks that allow them to exist, I've been chasing the drive to make and finish this project, despite my doubts, instead of letting it sit in my own mind, where it was much more beautiful, but only imaginary.
We often associate art with inspiration, and indeed this is the first spark for any project, but taking action on that inspiration is even more important. Sometimes we picture artworks that are so beautiful and perfect that we fear we'd end up ruining them, for lack of skill or experience. Art and life though are about communication, so if you have an idea then make something about it, allow it to exist in reality, where it can be shared with others, not just in your thoughts.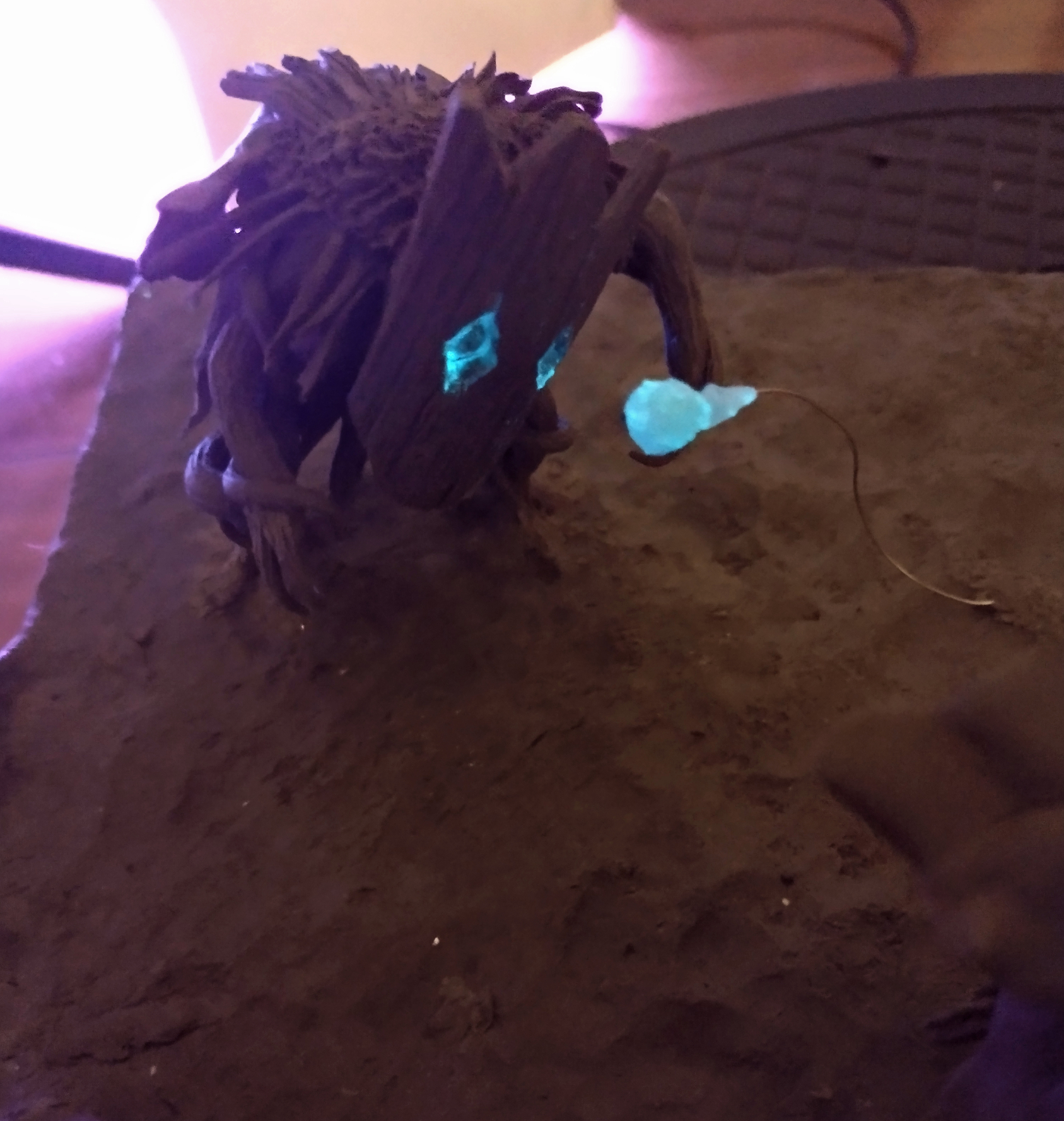 Short video: https://youtu.be/kCLYR-OwbtA
Short video glow in the dark: https://youtube.com/shorts/HnB7HfiyUEI?feature=share
Thank you!