Rasputin
Hello everyone, I'm here to inscribe of my second hand-carved pieces. He is Rasputin, in a fantasy version. The miniature sculpture was based on my own concept and idea.
I hope you like it. 
Description:
Materials: cosclay, supersculpey, milliput (epoxy clay) wood and copper. 
Measures: 1/22 scale (8cm from feet to haed), h11,5 cm (from the base to top of stuff), L 6cm D 7cm.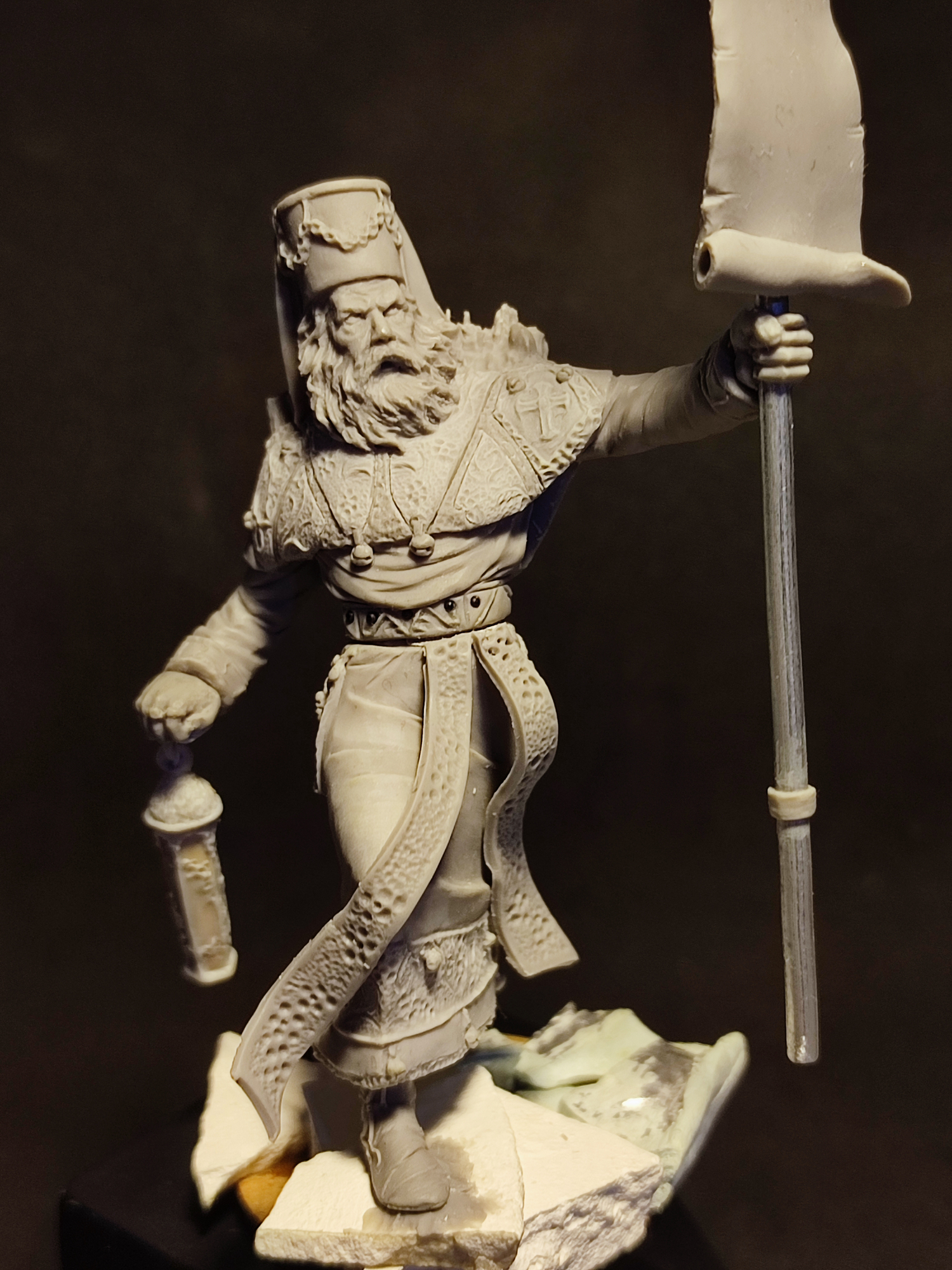 Alessio Barilotti from Rome.