Otnorot Demon (Autopsy Suit)
And now for something a bit different for your competition. I hope you'll enjoy it. 
I'm
@starslikeroses
on Instagram, fb,
@SLRFursuits
on twitter and my website is: starslikeroses.carrd.co 
I've been a hobby costume maker for ever. Am currently self employed as a fursuit maker. 
I present my latest Halloween creation....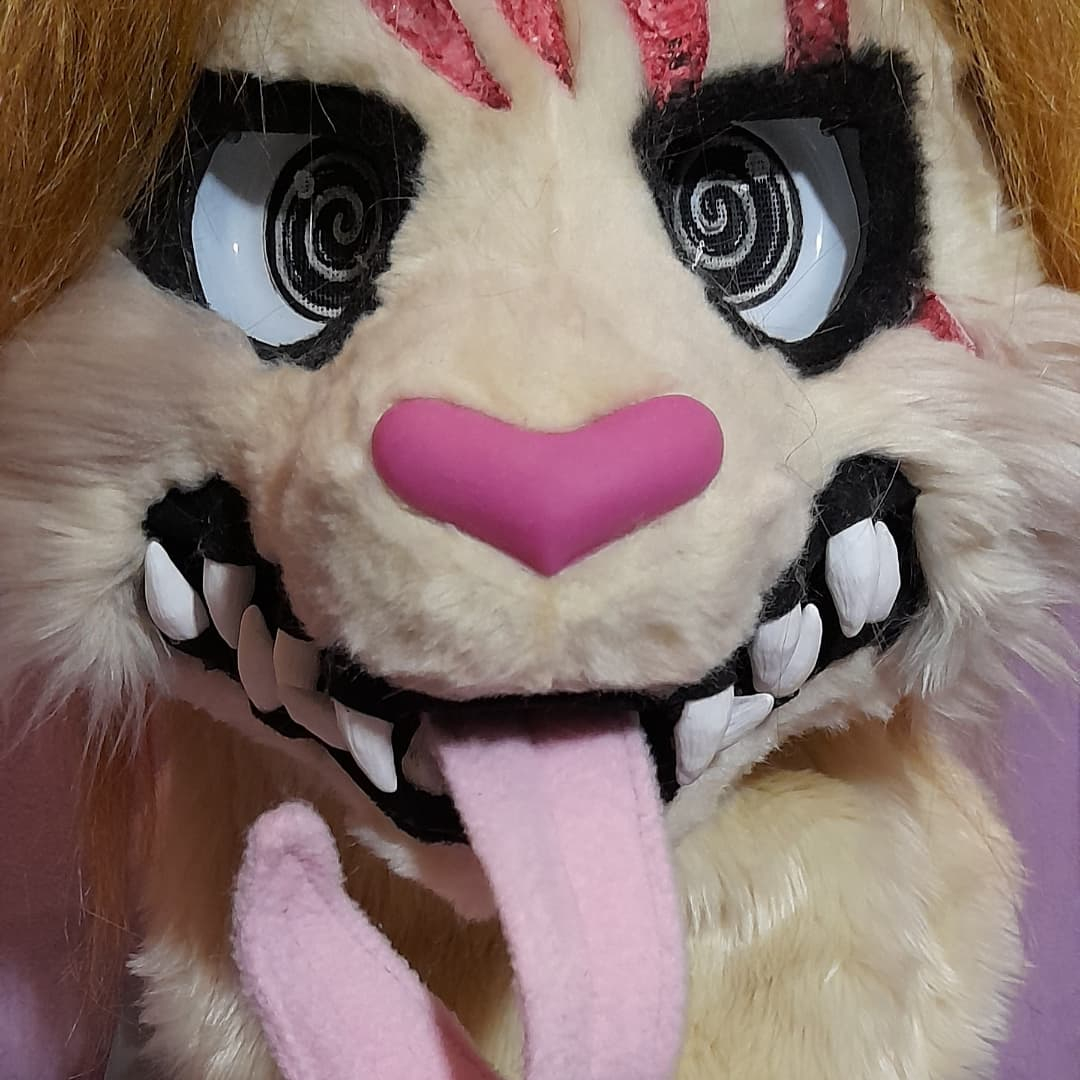 I was commissioned to create a creepy character; a total opposite of the client's main character. I was given artistic liberty to go buck wild with features. 
I created what I believe is the first "autopsy fursuit"... Otnorot features a 3D printed headbase, moving jaw, big snarly teeth, interchangeable tongues, light up UV reactive eyes, NFT hair, removeable horns and a lot of fake gore - like facial scars and ripped out earrings wounds. 
The bodysuit is a furry demon with black bat wings.....there is a plush knife front zipper that can be pulled down to reveal a false front containing Otnorot's plush organs! The rib cage is removable via magnets, the squeaker heart is attached with velcro and the plush guts can be taken out. 
The suit is best appreciated in video format. Can be seen here (9th slide)  
Hope you made it this far to read.
I'm primarily a fursuit maker, but looking to diversify over the next year. I'd love to learn more about latex and foam crafting, make up and creative creature fabrication. 
I'm UK based but really hoping to join the SWS via online courses in the new year. Have followed your Instagram account for a long time and am always in awe of the work you post. I would love to learn even just a fraction of the skills you showcase.