Insanity personified (First Entry)
RoaringDinosaurs2901
Malaysia
✭
This is my Halloween costume from last year with a few minor changes. What I actually am is up to much interpretation, since my initial idea was really to recreate some prosthetics from movies. I gradually made this out to be the personification of insanity and nihilism, the madness within you all, begging to be free at every moment from within your deepest animal mind. I am what you hide from in your beds at night. I am what you sedate into silence when you have given yourself into the system that forces you to live in the shadow of oppression...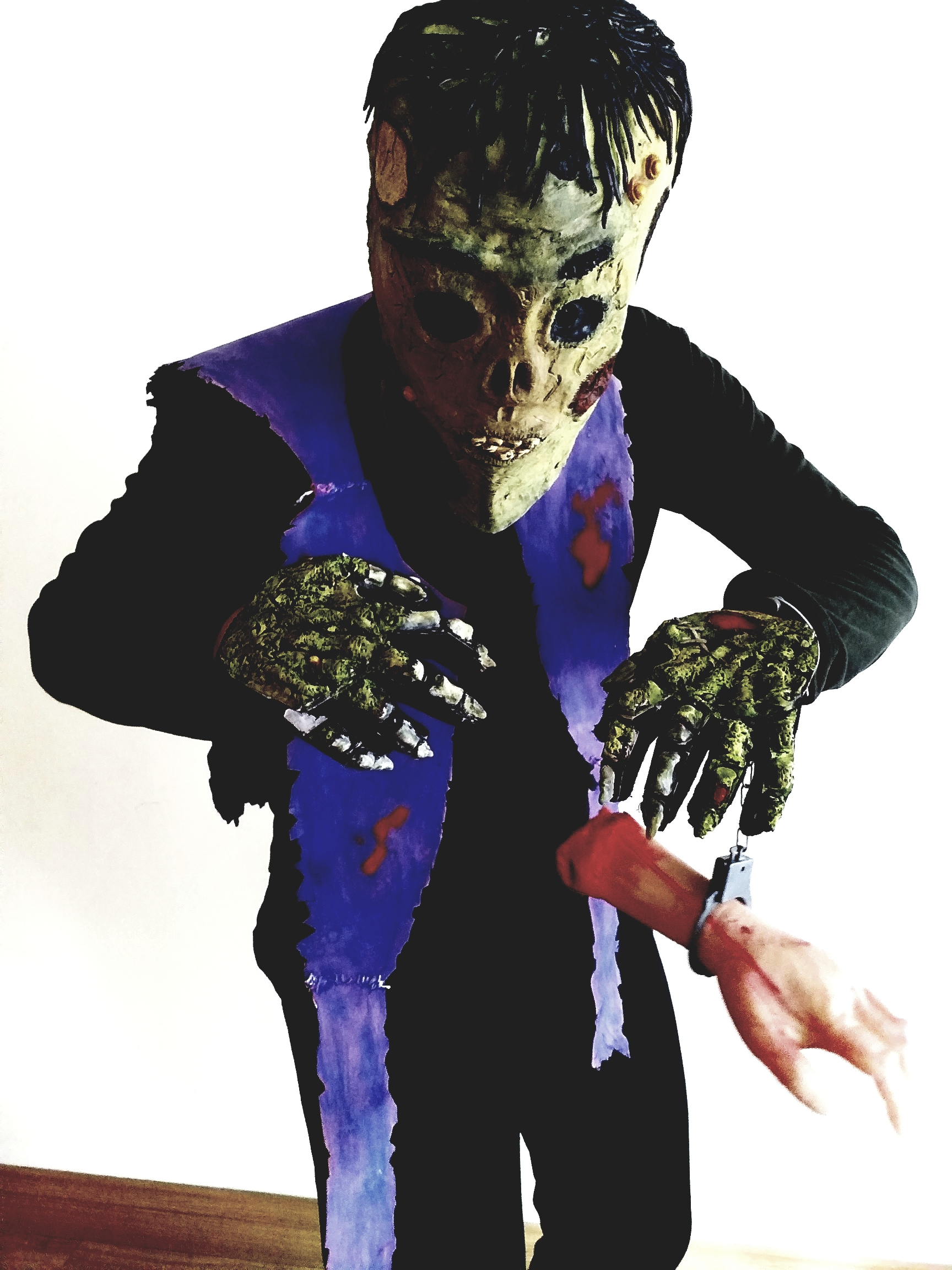 It all started with the mask, for which I was inspired to make after watching 'Scary Stories to tell in the Dark' (2019), specifically, the costume for the Toe Monster (Javier Botet).
This mask is made of a foam skeleton and adorned with paper clay skin, injuries, and hair strands.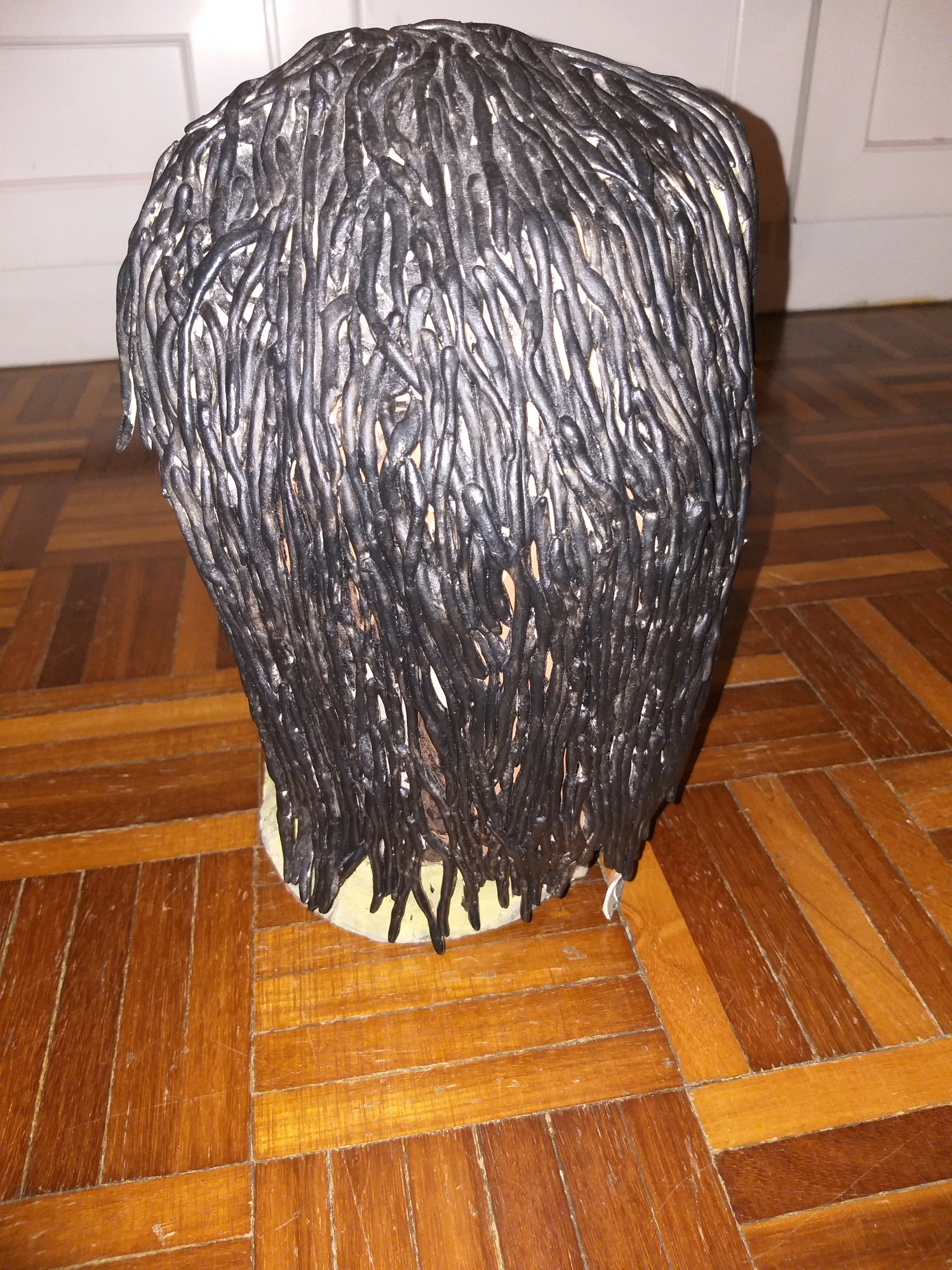 The hands were initially cardboard skeletons with more paper clay abrasions and bones, painted with acrylics. Months later, I attached them to cloth glove with hot glue. Perhaps part of me is a poor tortured prisoner, starved unjustly by his captors and forced to eat bits of his own flesh.
The scrapped coat was part of an even older costume I created for myself meant to resemble the one worn by Hector in 'Coco' (2017). I subsequently redesigned it to be a version of the overcoat worn by the Joker. The idea here is that this makeshift garment was created from shreds of clothes stripped from the wicked rich that the Joker has killed with little effort, a symbol of being done with the status quo us petty individuals have set in place - we no longer submit to the caste systems those in golden cages have fabricated...
Lastly, the severed hand handcuffed to my wrist was an afterthought. Perhaps I'm a cunning criminal sociopath who hacked off the guard's hand in order to use his fingerprints to escape.
Post edited by RoaringDinosaurs2901 on