Deathclaw!
This is the infamous Deathclaw from Fallout 4 and 76, as seen in the Boston Commonwealth and Post-Apocalyptic Appalachia. 
You can see more at my instagram which is: brentonpeplinski_sfx or my etsy store: etsy.com/shop/cataclysm studios, I just started my sculpting journey and am hungry for more!
Hand sculpted in oil-based clay, silicone molded, cast in resin, and handpainted + airbrushed with a hand-painted backstop.
This took me almost a year and I watched Don Lanning's videos, as well as Timothy Martin's in order to help make it!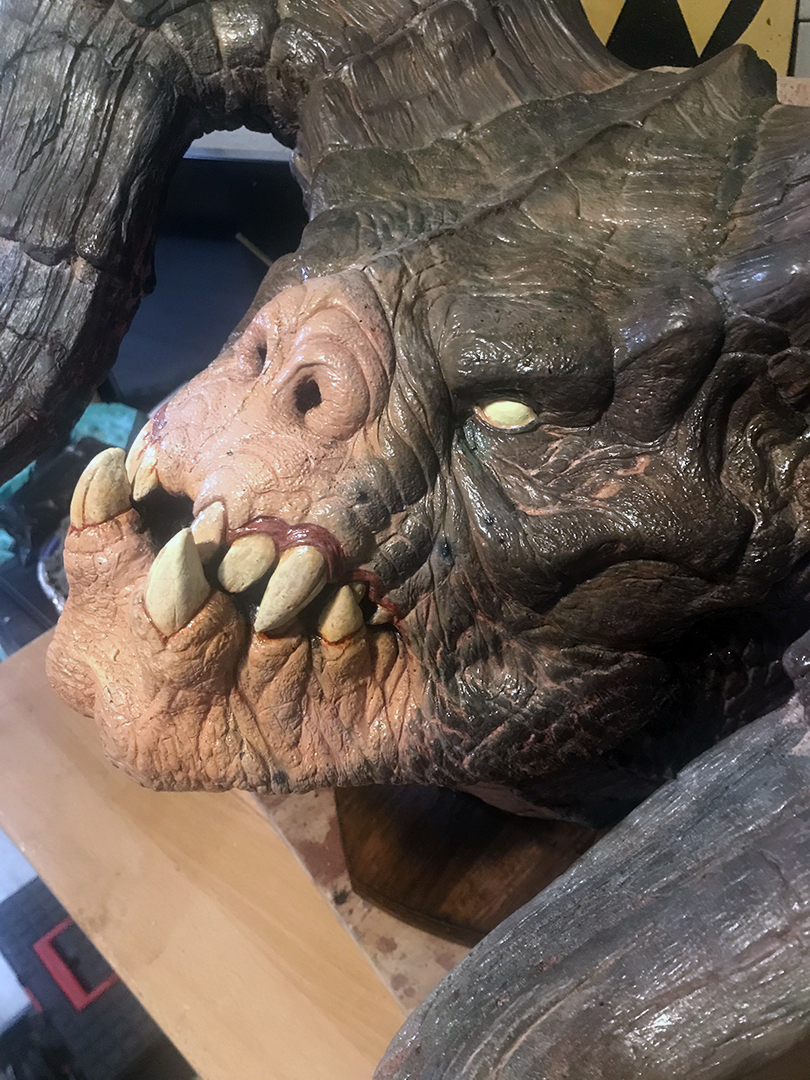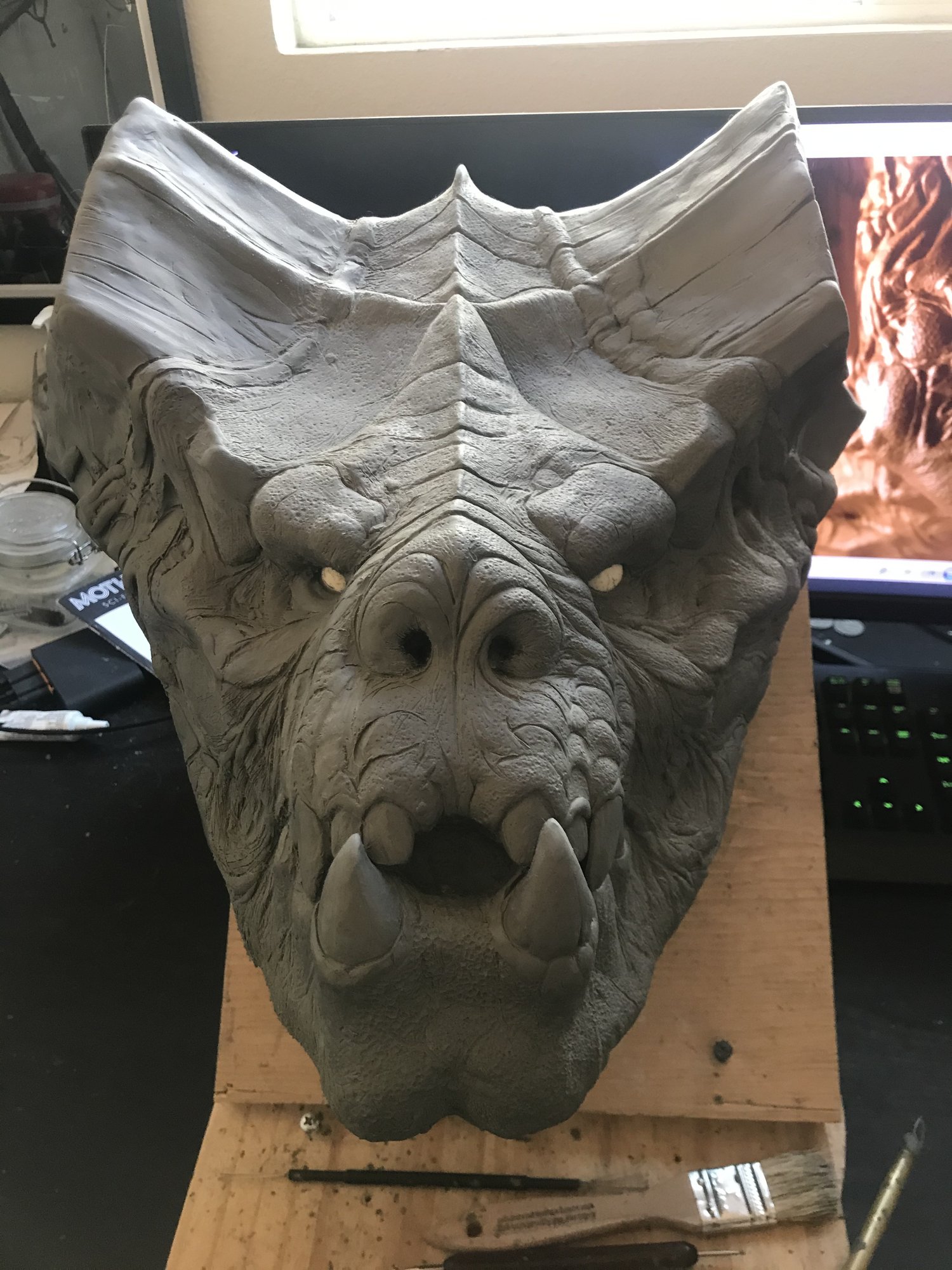 Source reference: