Lava Alien Xenomorph
The 'Lava' Alien Xenomorph is an original creature design inspired by the 'Biomechanical' styles of HR Giger with an intentional resemblance to my favorite Xenomorph, the rod puppet version of the ALIEN³ 'Runner' by Studio ADI with its slender build and insect-like limbs. According to my imagining, the 'Lava' breed of planet G435 is adapted to survive regions of high volcanic activity.  
Polymer clay over a stainless wire armature. The appearance of molten lava over its lower half is achieved using fishnet stockings and luminous paint. The pose depicts the moment the creature lands on a patch of rock, having survived a quick dip in a river of molten lava. The tip of its tail is seen turning to a gray crust, indicating the seconds that remain till the remainder turns to rock. I hope to have captured the look and feel of real molten lava. Its more convincing under UV light. 
The first photo is of me now next to me at age 12 on August 19th 1993. I had just seen ALIEN³ on VHS then immediately crafted a purple version of the 'Runner' using papier-mâché over a flimsy wire armature with a rubber snake for a tail, using polymer clay for dome and teeth. It fell apart within weeks but a triumph for a wee lad. 28 years on, the Lava Alien is my purple Alien Mark 2.
My Instagram handle - OneSixthPractical - is where I'll start posting photos of my works. Thanks!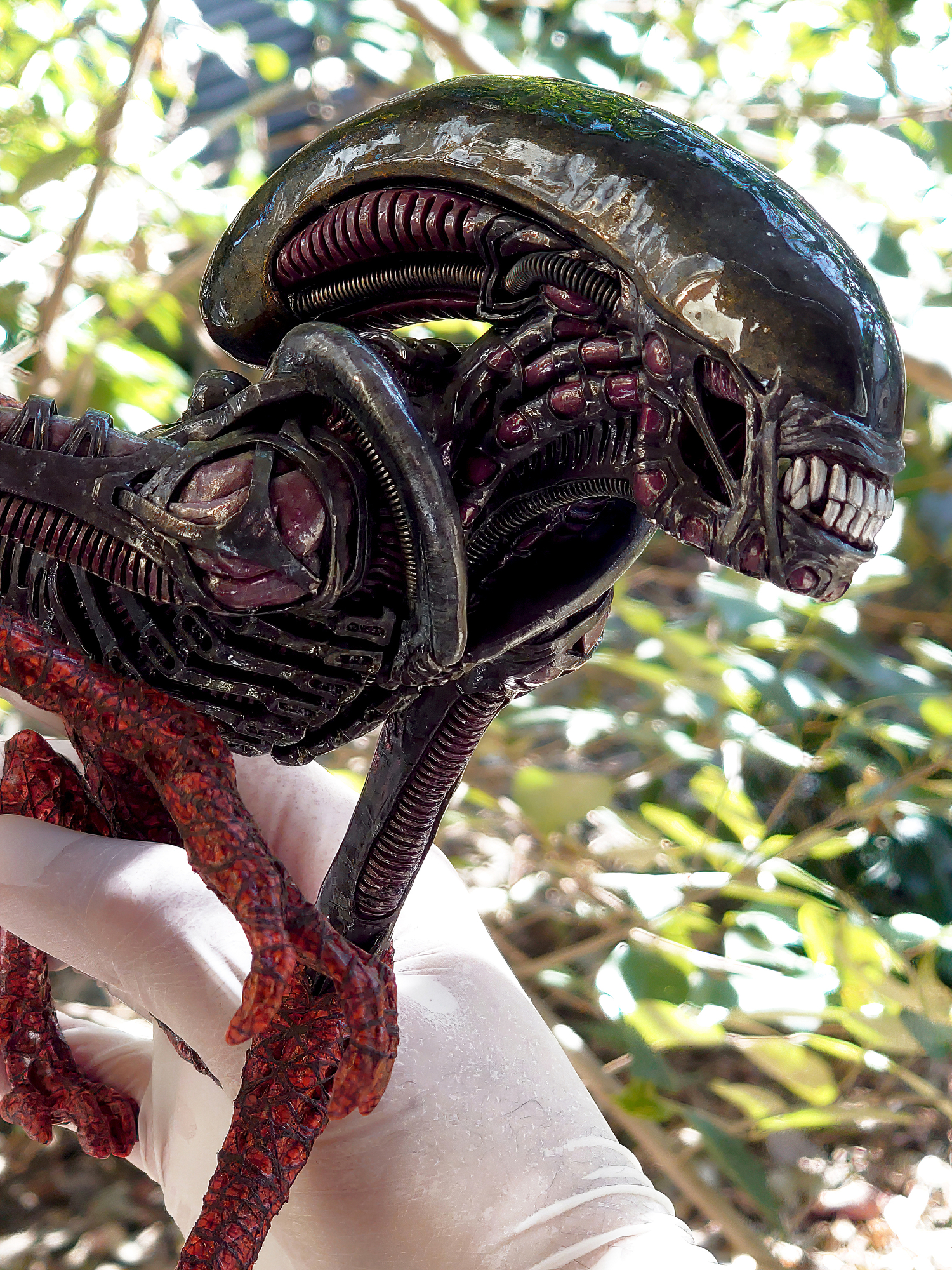 Post edited by ReturnProject on