Sil inpsired creature from the movie Species
Sil inspired creature from the movie Species. I went for an organic approach since Sil is a mixture of an alien dna code and that of a human. So I felt it was interesting to go with this rather then going with a xenomorph look yet recognizable. 
I had lots of fun creating this and designed it as I went on.  I didn't made it for this contest but now that it is in pre-mold state and ready as far as sculpting goes I thought why not enter and show it to you guys.
A bit about me, I started sculpting a bit over a year ago and  loving it very much and learning as I go.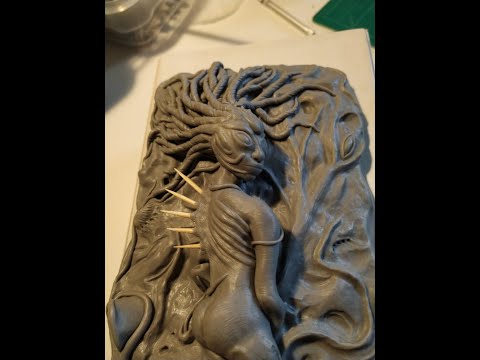 https://youtu.be/Ka8FI2BeD3M