Ceramic creature sculpture by Eliza.
Eliza
✭
Hello, my name is Eliza, I am an art student at university.
 I have created a ceramic and glass sculpture representing a fossilized mermaid that has been discovered after thousands of years at the bottom of the ocean. The piece is fully detailed with hand sculpted pieces of coral, seaweed and shells. I wanted to create a realistic version of what I believed a fossilized mermaid would look like. The sculpture is 6ft tall and is all hand sculpted by myself, the clay body is stoneware, The glazes and oxides allow my sculpture to come to life. When I created this sculpture, I knew I would one day love to create creatures for films and within in my own personal work as an artist. The sculpture is designed to be installed laid down, or installed onto a wall.
My art Instagram is ceramic_queen
Follow me!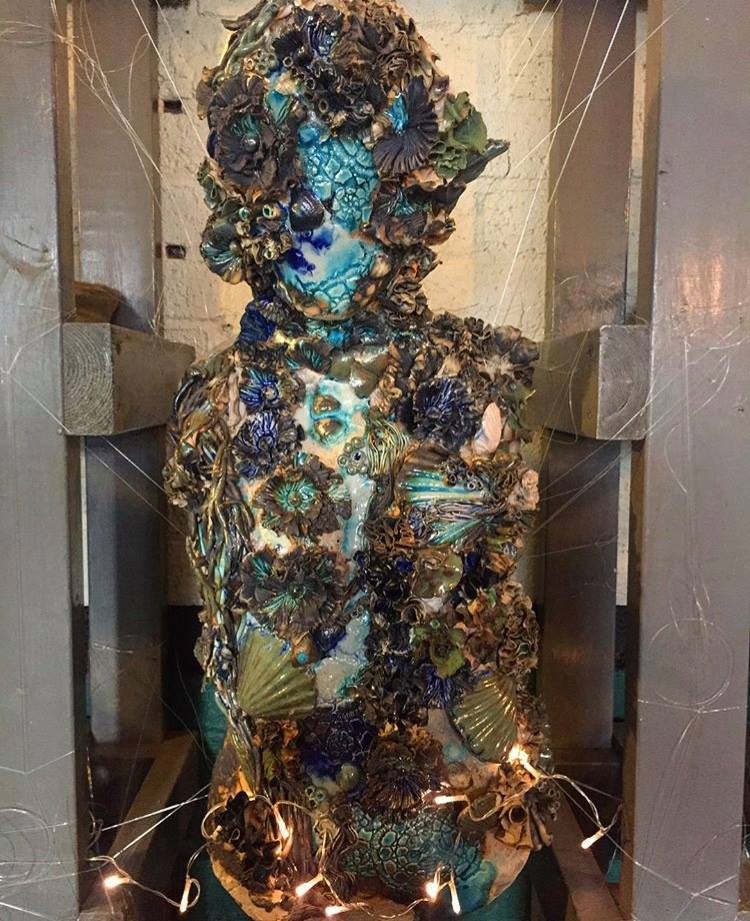 Post edited by Eliza on