Little Shop of Horrors Pod 1 Audrey II Puppet
This is the smallest iteration of Audrey II that I made in 2019 for a production of 
Little Shop of Horrors
in Washington, DC. I have never really taken a class on mechanics, but I've taken some various workshops at puppet festivals over the years, and have talked to other puppet-making friends to get a basic understanding of mechanics, but it would be nice to expand my knowledge and skill-sets. Even so, I'm pretty proud of how this turned out, as it was probably my most technical creation. All of the parts were things you could find at the store, though for convenience I ordered many online (foam clay, teflon tubing, braided nylon thread, etc.). The thing that made me the happiest was my nod to Jim Henson on the can itself. The thing that really launched his career was the ads he made for Wilkins Coffee, which was based in MD, just outside of DC, where he lived. Since the show was set in the 60s, and since Wilkins Coffee was big in the 60s, and the show was being produced in DC, where Jim got his start, I thought it was a nice little Easter egg to include. I doubt very many people got the reference, but for those who did, I hope it was well received. I had to design the label myself by piecing images off the internet I found. Hope you enjoy!
See more of my work at www.mattamagical.com, or on Facebook and Instagram
@MattaMagical
. Support my work at www.patreon.com/MattaMagical Thanks!
The structure of the head was made out of closed-cell polyethylene foam, then the details were formed using foam clay.
Mouth palets for the inside.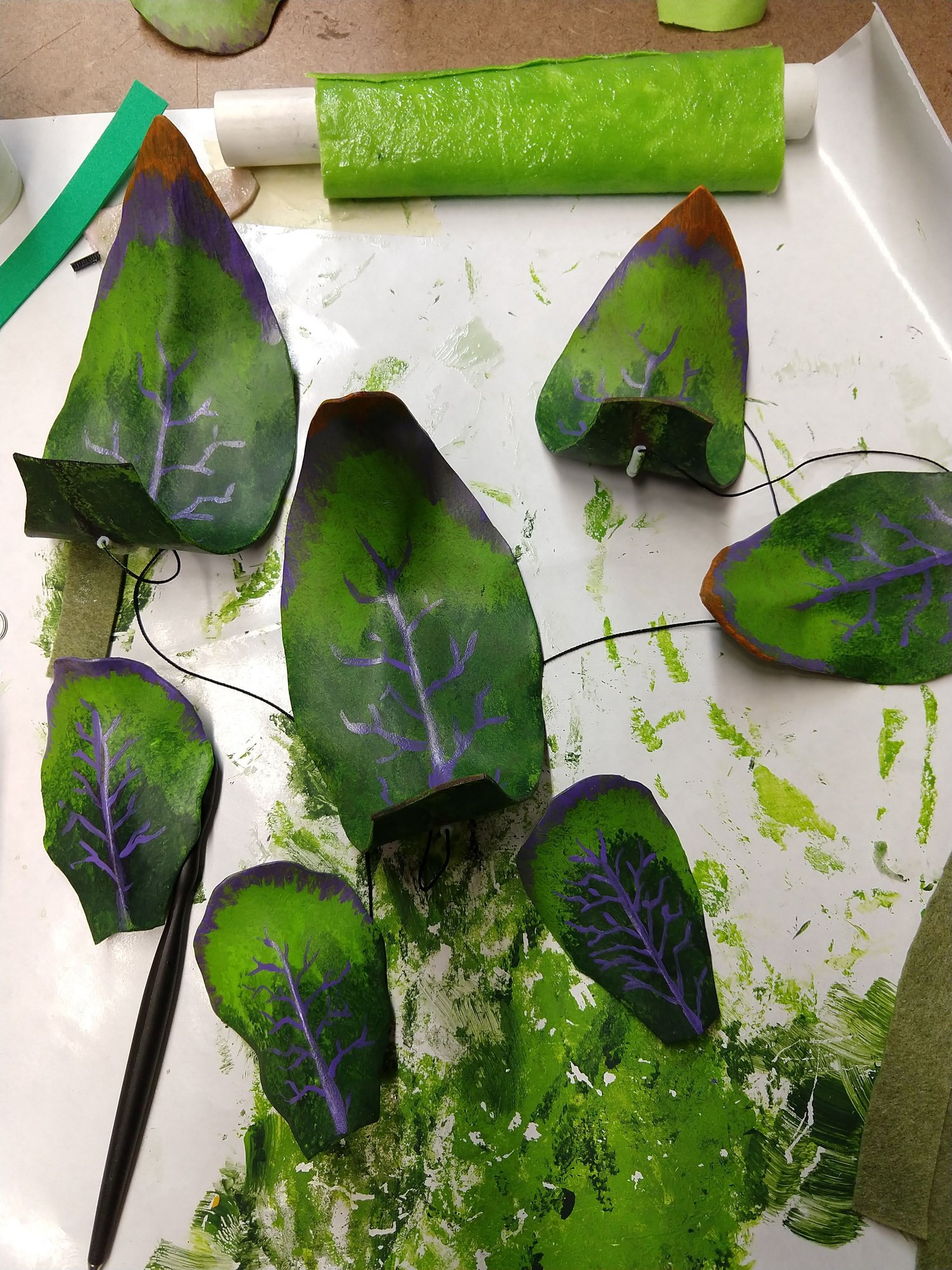 The leaves were made out of craft foam, sealed with non-toxic contact cement, and painted with acrylics.
The lips were covered in a stretch t-shirt type cotton fabric.
Then I coated them with silicone for a fleshy look.
Quiet on the set!
The creation with its creator.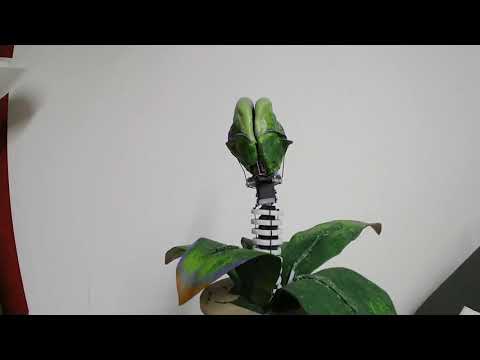 https://youtu.be/uu_yz4GrAhk
A demo of the mechanics.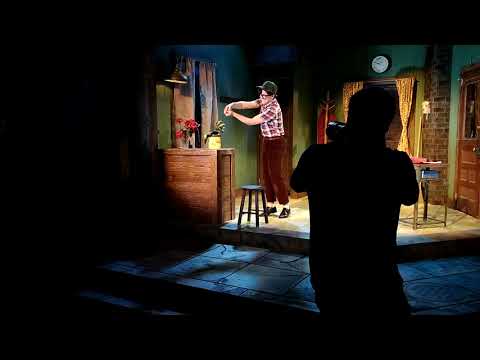 https://youtu.be/e0HOhro_lAM
The puppet in action!