Krampus, The Christmas Devil by Tania de Ross
This is my take on Krampus the Christmas Devil. I sculpted him out of monster clay, moulded him with Ultracal 30 and ran him with Dragon Skin silicone. This was my first major at home project. 
I also painted him with a mixture of silc pig pigments and silicone using techniques learnt on one of Stan Winstons painting classes with Tim Gore.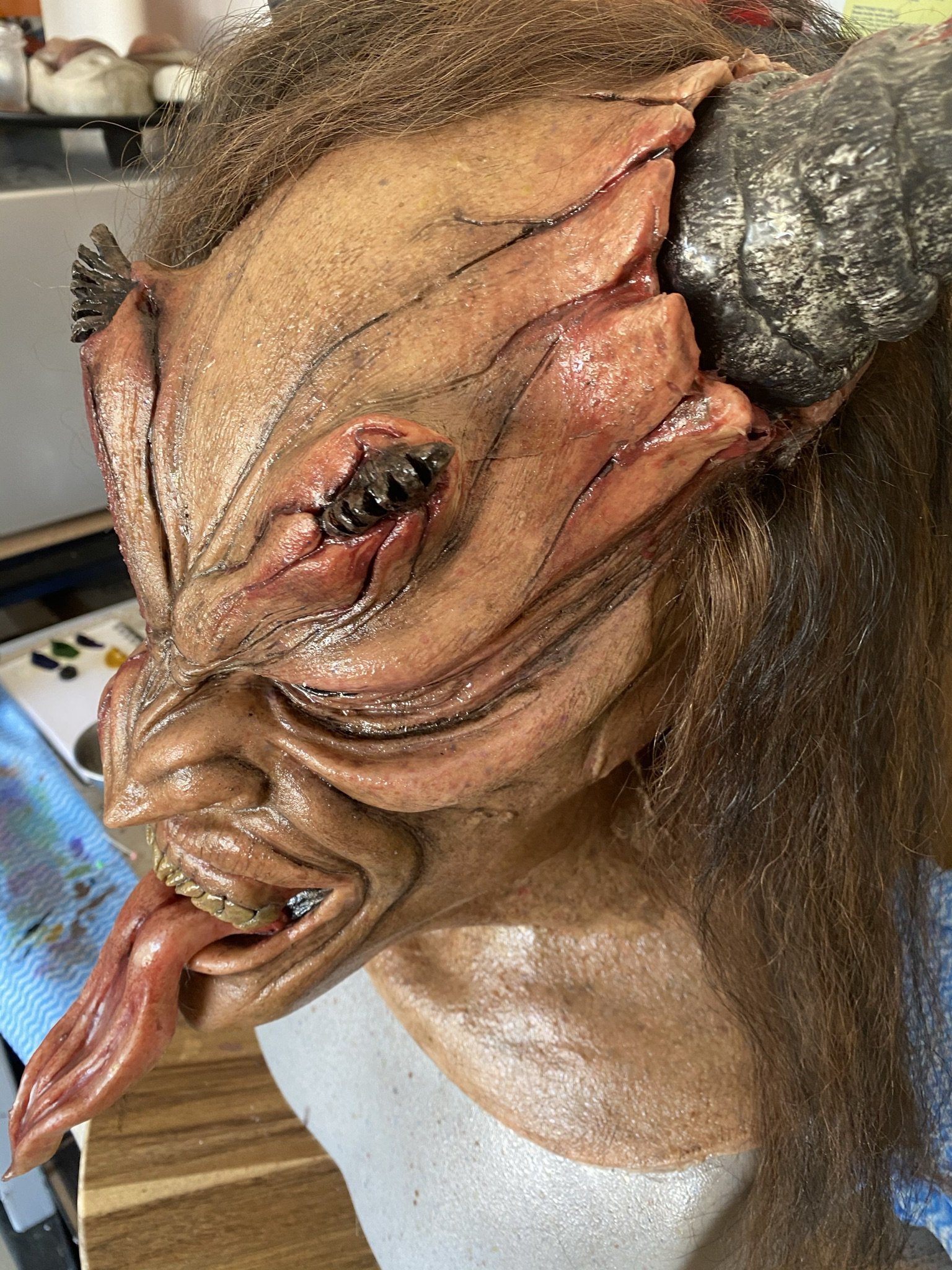 Post edited by Tania de Ross on