SLIPKNOT: Corey Taylor - Life size bust
Life size bust of the lead singer of Slipknot. I based the whole build on the Subliminal Verses Vol.3 mask created by AmdartMask, a truly beautiful sculpt. Eyes by FourthSealStudios and the neck prosthetic by Scott Blake. 
I did all the prep work, painting, hair, tattoos and all the details involved in this build.
The bust is now at his new owner AJ from the House of Masks and he was kind enough to do a review, which i will post here.
Thank you and good luck to all.
-Chris
(InkFxTionStudios)
VIDEO: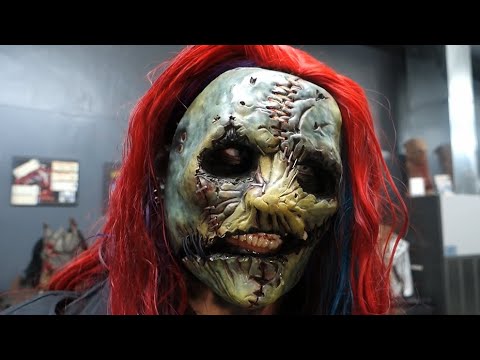 https://www.youtube.com/watch?v=xzLpYH8qEr4&list=RDCMUCzlHWDuIsOYutvXdCzvIBLw&start_radio=1