My creature made of rock
My creature was made for a sci-fi show, it has: facial prosthetic makeup, including contact lenses, 
muscle suit, hands and a cowl built by carved foam and covered all with flexible cold foam, painted with PAX 
to complete the full character.
For the prosthetic makeup I used pros-aide adhesive by Alcone, the paint job was done with Alcohol activated 
palette of Prosthetic colour system by Holzer Company. 
The character ready on set
The cowl base was constructed in different foam thickness, glued in layers, after that, I covered it with flexible cold foam.  
The plaster positive of the actor´s ready for sculpture
I sculpted the face on wet clay
Character finished and ready for camera after two and a half hours application
Application of flexible cold foam on the carved muscle suit
The carved foam muscle suit ready for flexible cold foam application process
Character Finished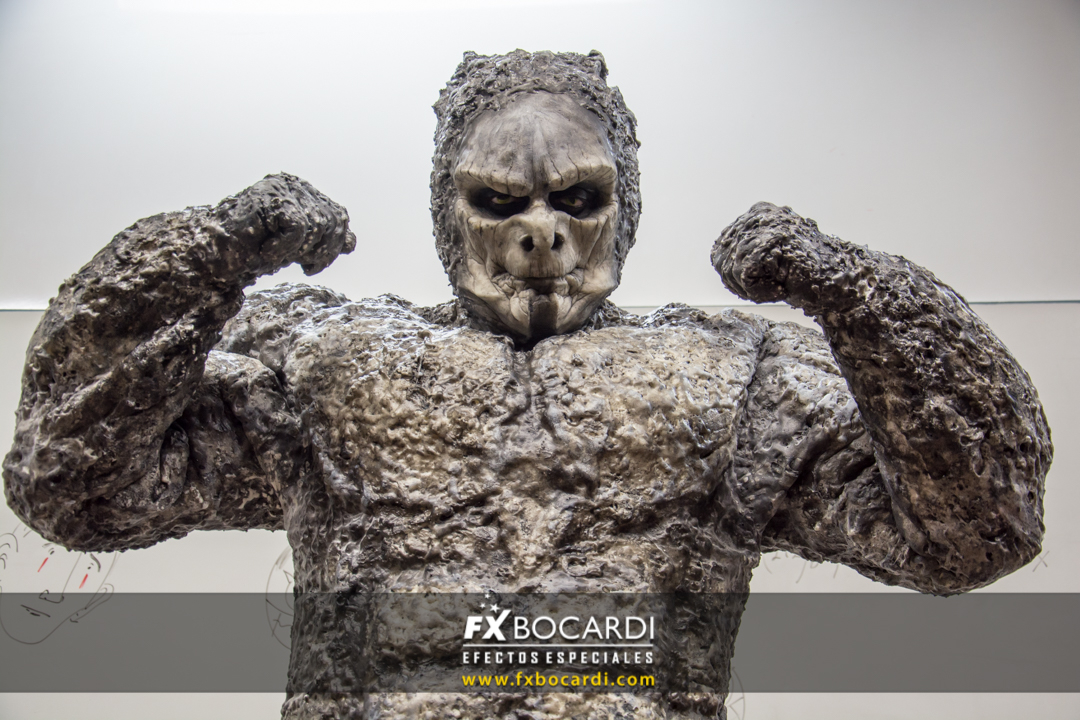 Last looks
Wet clay sculpture finished and ready for molding process
Close up of finished character with contact lenses
Some sculpture Details 
Character finished and ready for camera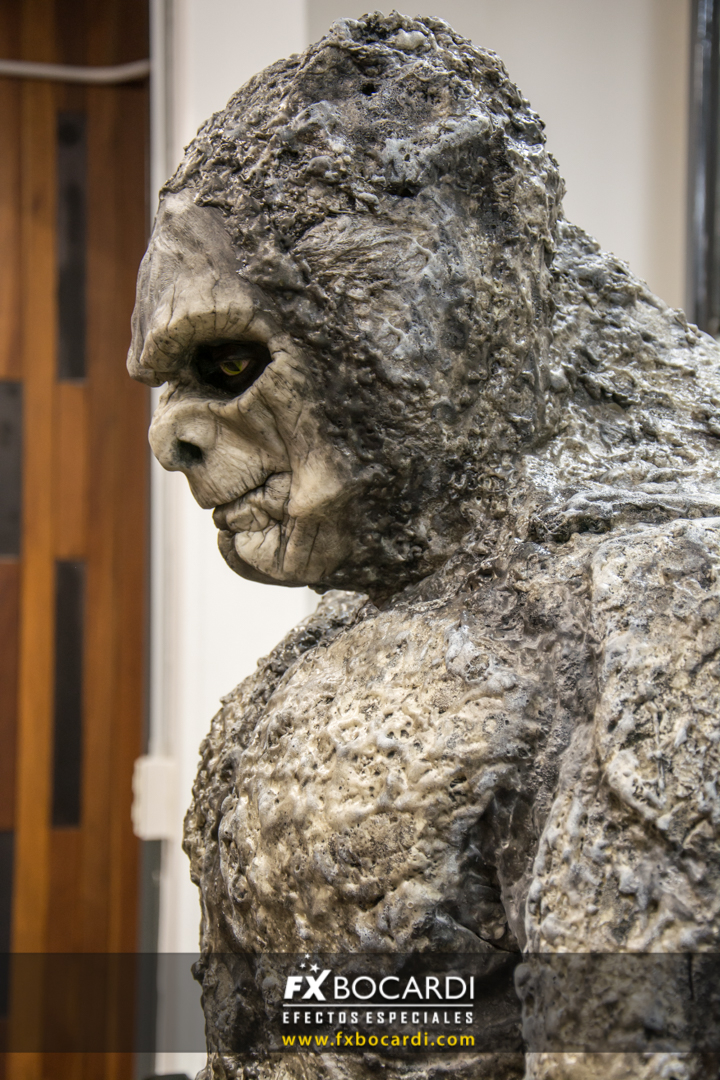 Paint job with PAX finished
Detail of the painted cowl and back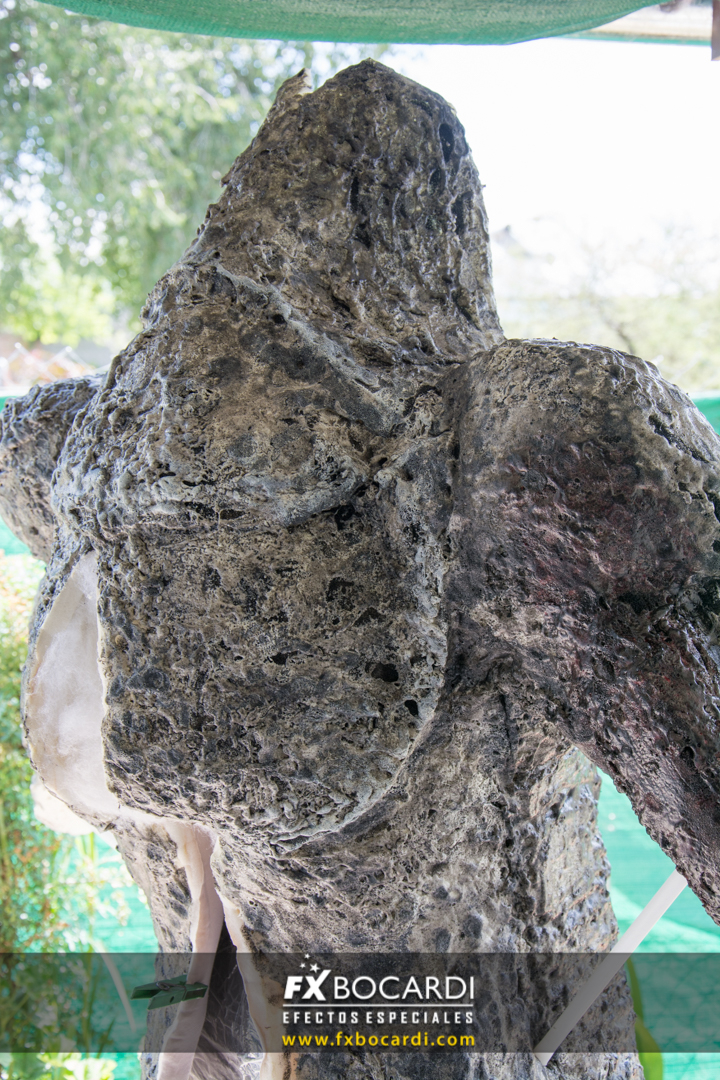 Detail of the imitation rock skin textures and colour.
Post edited by Carlos Bocardi on