Cthulhu Creature
https://www.instagram.com/ravensatan/
Made as  Cthulhu, Innsmouth, Lovecraft creature, a terrified man whose transformation seems to be trying to kill him.
While it has been a while since I made this, I still take it as being an achievement. It was the first time I had ever sculpted anything at that scale and to such a standard, as well as moulding, casting and painting, everything was new to me. I made it during a 10 day course with Paul Mcdonnel, what I learned throughout the 10 days was so much more than I expected. 
And even though i made this almost a year and a half ago now, it made the concept of sculpting as a job so much more achievable than a vague dream (even if that sounds weird).
(a timelapse i made of the sculpt below)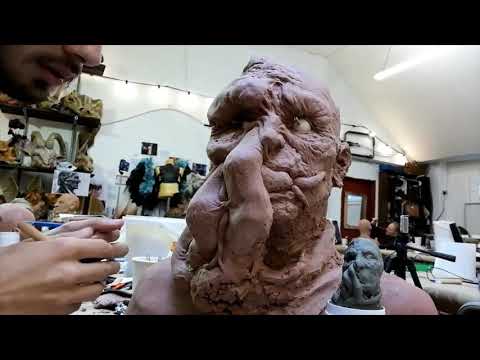 https://www.youtube.com/watch?v=S6QkmJsGK9Q&feature=youtu.be
Post edited by Shane Obroin on