Stitches cosplay from Animal Crossing
My name is Galina and I do cosplay costumes, makeup and bodypaint for fun.
My submission for the contest depicts a character named Stitches from the Animal Crossing game. Stitches resembles a very colorful teddy bear. Despite being cute in the game, I've decided to make a more horror-oriented version of this character.
This is my first time using sfx makeup of this kind. I used masking tape, toilet paper and liquid latex to make the face. I also added real stitches and used Snazaroo bodypaints to paint it. The yarn-wig is made from scratch and consists of many hand-made wefts. The ears are also made from scratch using worbla as a base and white faux fur that was hand-died different colors. Sleeves and patterns are painted with various fabric paints with some stitches added to complete the look.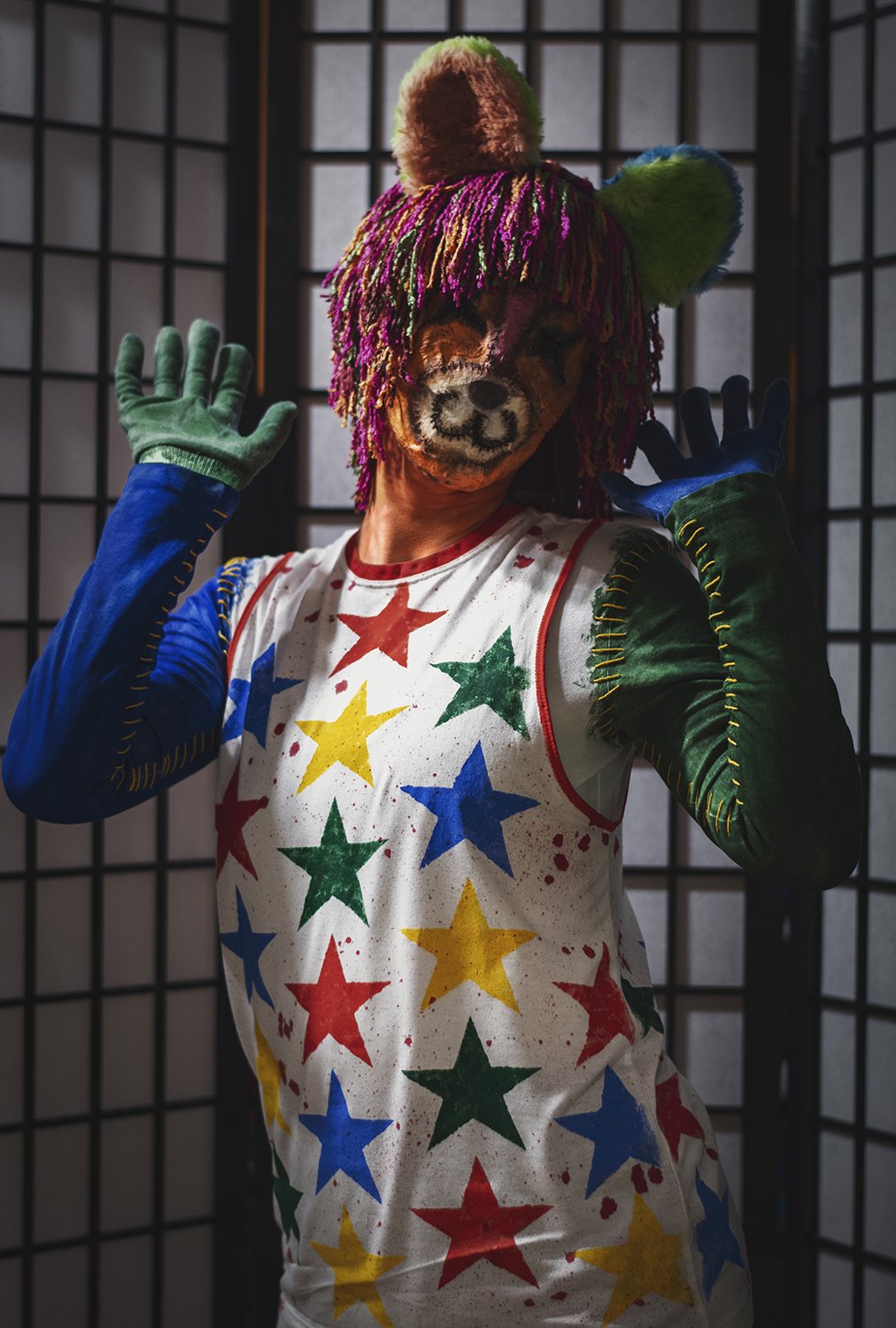 Close-up of the face after removing it: