New here
Hello everyone.
I am new here and I just started with a subscription for a year and wanted to introduce myself.
My username is Xaveria. I made that name up a very long time ago while I was making a elf character playing wow and it sticked ever since. 
About half a year ago a friend of mine introduced me into this wonderfull world of sculpting. Before then I hadn't done anything with clay part from kindergarden school trying to make an ashtray so you can say I am completely new at this. 
Anyway this friend of mine gave me some super sculpey, some tools and told me to bulk whatever I was going to make out with aluminum first. So I went home and after a week or so of having way to complicated idea's in my head I decided to start with a sculpture of E.T.
With a little help with the head I was pretty proud of it. It was my first time ever but I also was hooked on sculpting. I loved the material and what you could do with it. Even me, a complete newby, was able to create something cool!  
And while it got burned in the oven I was not disapointed. I had learned so much from it from that first go at it and decided to create an other E.T. with the leftover of the sculpey.
So here is my first E.T before it got burned:
And here is my second E.T that is, after the oven, still very much alive! yeah
(pre-bake version)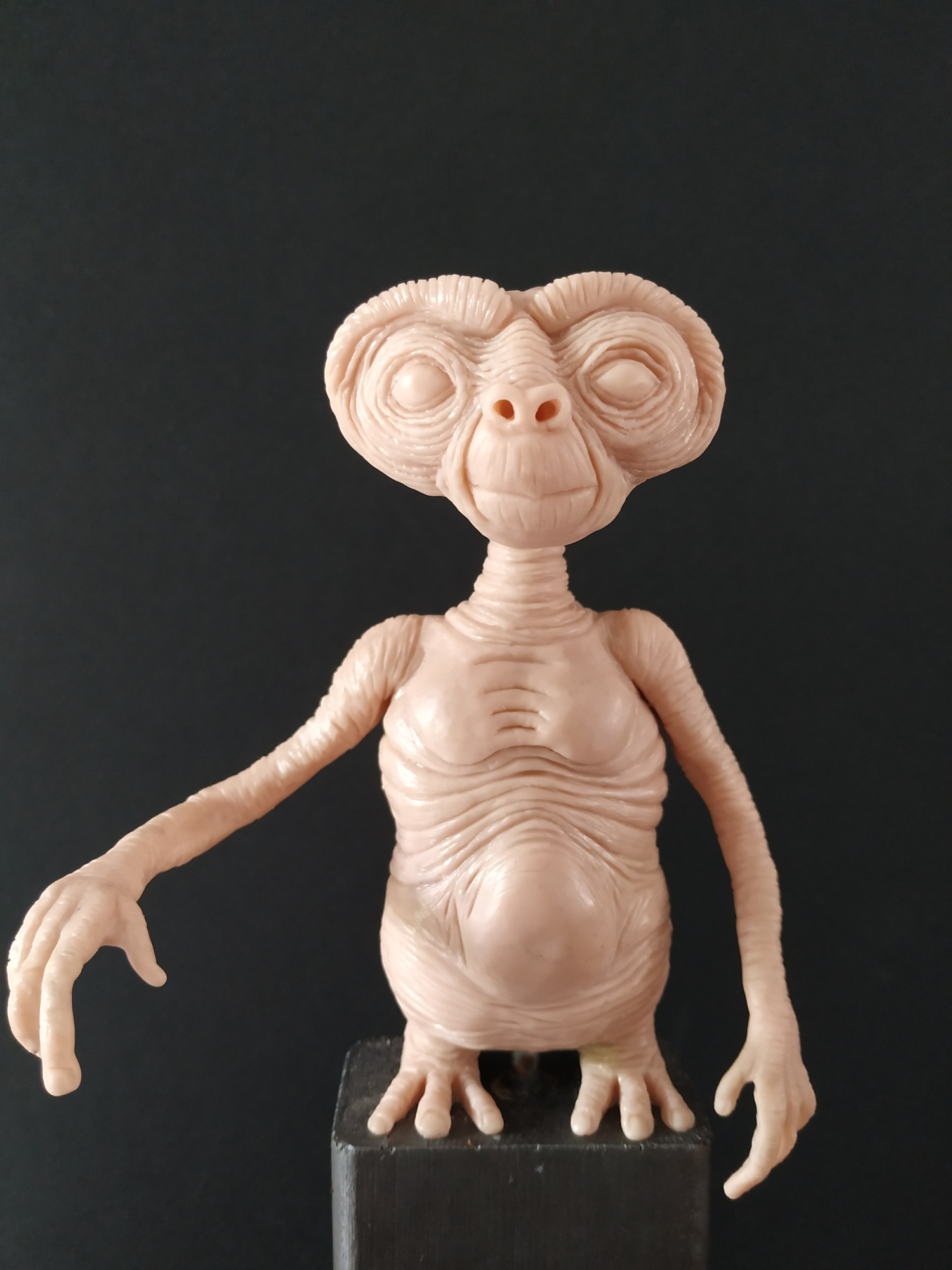 So I am very excited to have enlisted in this one years subscription and and the many many wonderfull things I am going to learn here and am very curious about my improvements and how my E.T will look if I make an other one in say a year from now. 
Anyway, just wanted to say hi and again am very excited about it all.
Happy creating everyone