Star Wars Droid - Chopper - Aluminium & 3D Printed WIP
Jonah Pope
Brisbane, Australia
✭
I've been working on some 3D modelling for my Industrial Design portfolio and thought Chopper (the Astromech droid from Star Wars Rebels) would be a great excuse to do some CAD with detailed internals. I completed some initial 3D modelling near the end of 2019 but due to Covid 19 I've found myself with plenty of free time in isolation, so I've started the physical build too!
With that said I figured I may as well start documenting it. These first couple posts will be to get up to speed with where the progress is at currently.
For context, here's a reference photo from Lucasfilm of what Chopper looks like next to R2-D2:
July 23, 2019
After two evenings of modelling he's starting to take shape. There's also plenty of accuracy tweaks I need to make, so don't mind any of the geometry that's inaccurate. Next up is the body, feet and dome arms. I've been doing a screen recoding time-lapse of the entire 3D modelling process so I can create a video detailing the modelling process.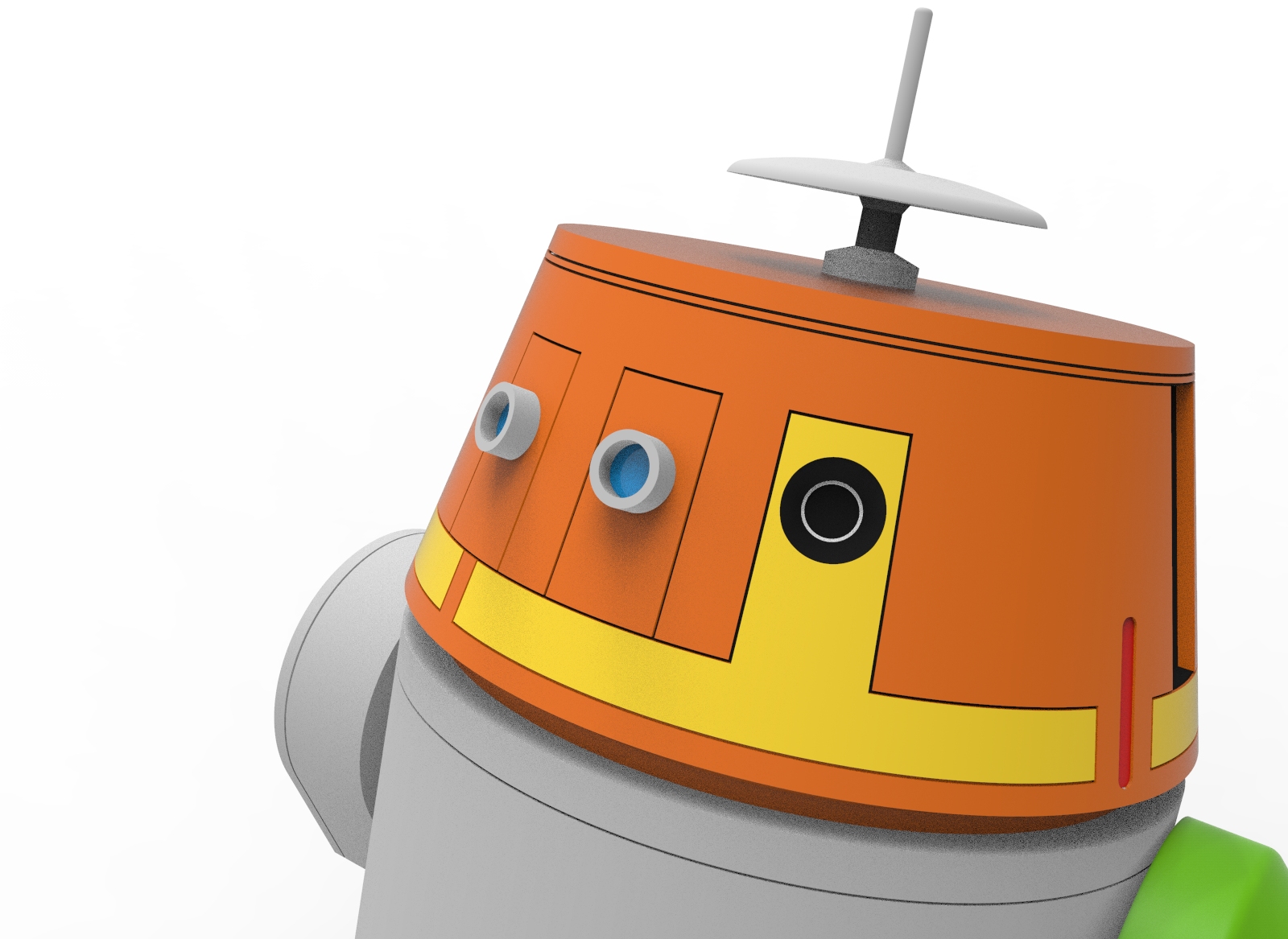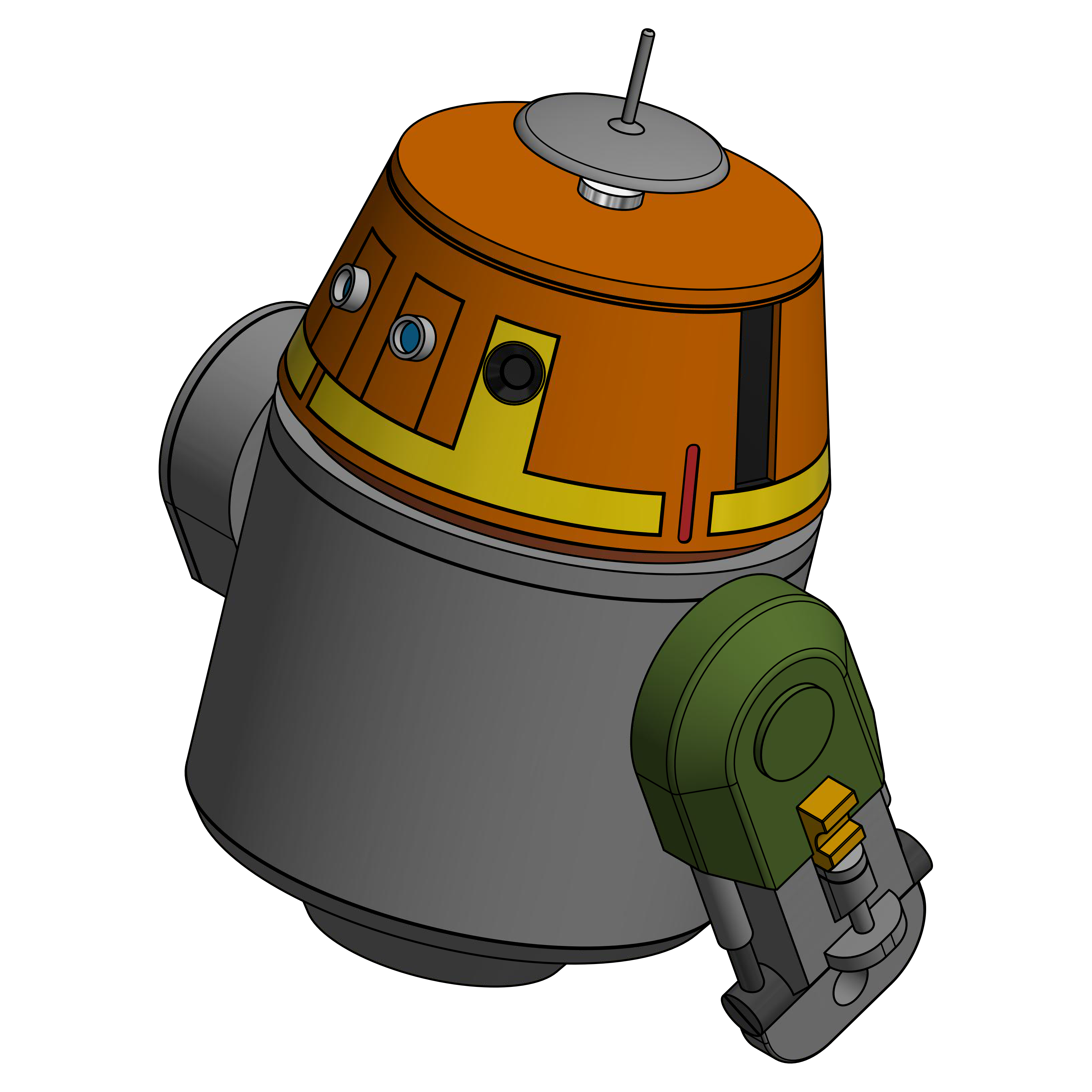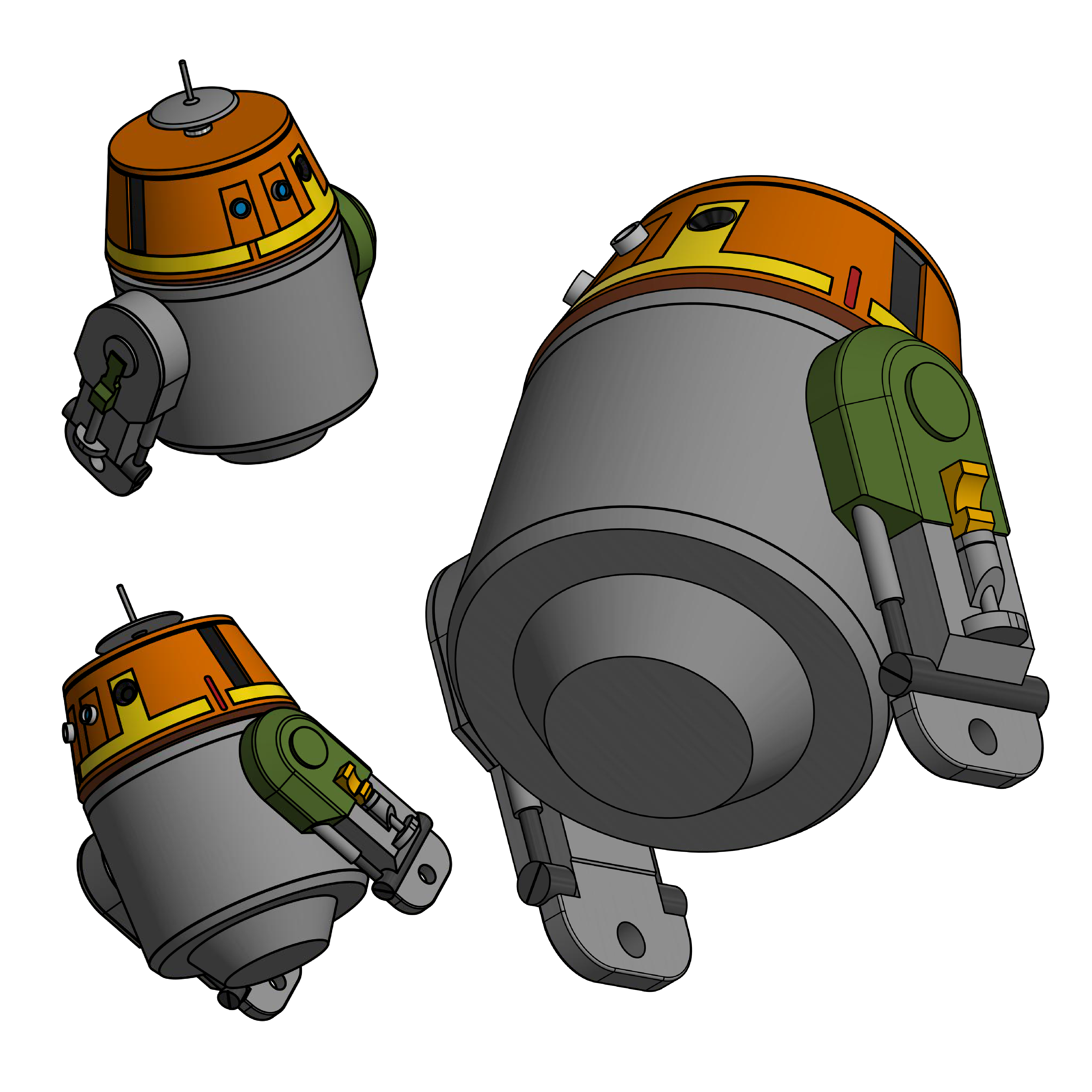 Post edited by Jonah Pope on