[Help] Tips on Tentacles
Hey guys, i'm looking to fabricate a bunch of tentacles similar in shape and size to this image: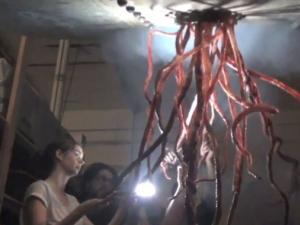 This is for a two day shoot. They do not need to be highly detailed nor individually unique, but they do need to be constructed very rapidly, and as cheap as possible. I'm looking specifically to avoid latex as much as possible, and have no time to sculpt, cast, and mold these. I am relatively new to the industry so my material expertise is still in it's infancy.
Generally I would tackle something like this using a rope with small chunks of foam glued to it then skinned in a thin plastic and painted, but this is a very involved process.
I would love any tips you guys might have for an industry nooby!