"The Interview"
In a world post Armageddon, Demons and humans have been forced into a truce. You have been sent to attend a one-on-one interview with the head of Demon Relations with Humans. He's hanging on to every word you're saying...but you can't help but feel a bit phased by an icy stare coming from Head Office...
Painting in oil and acrylic, on cut board measured to fit an old plaster Frame.
By Abbie Street, Age 25, Student Prop maker and lover of the strange.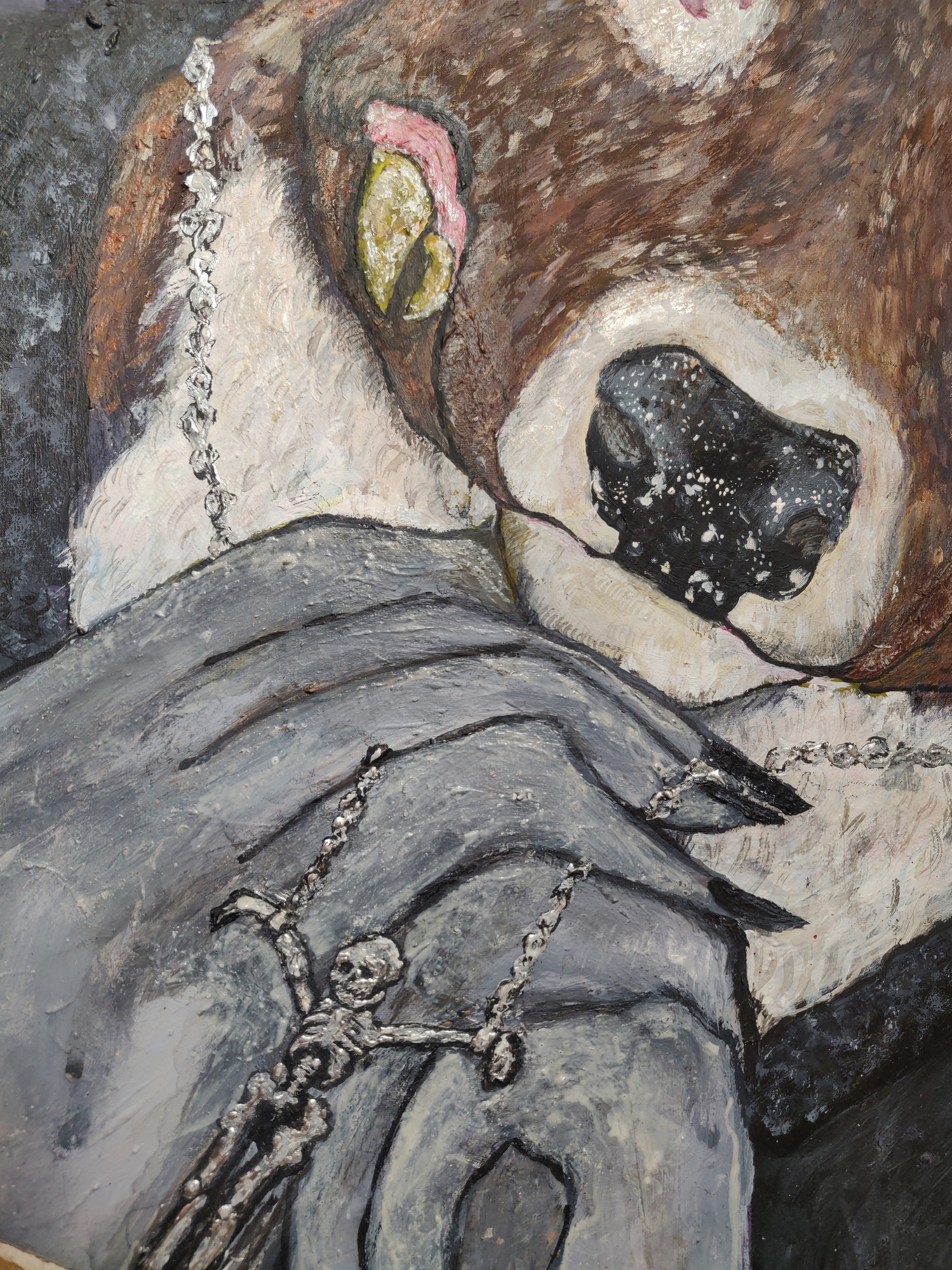 Post edited by Chris Ellerby on