Original Tyrannosaurus bust sculpt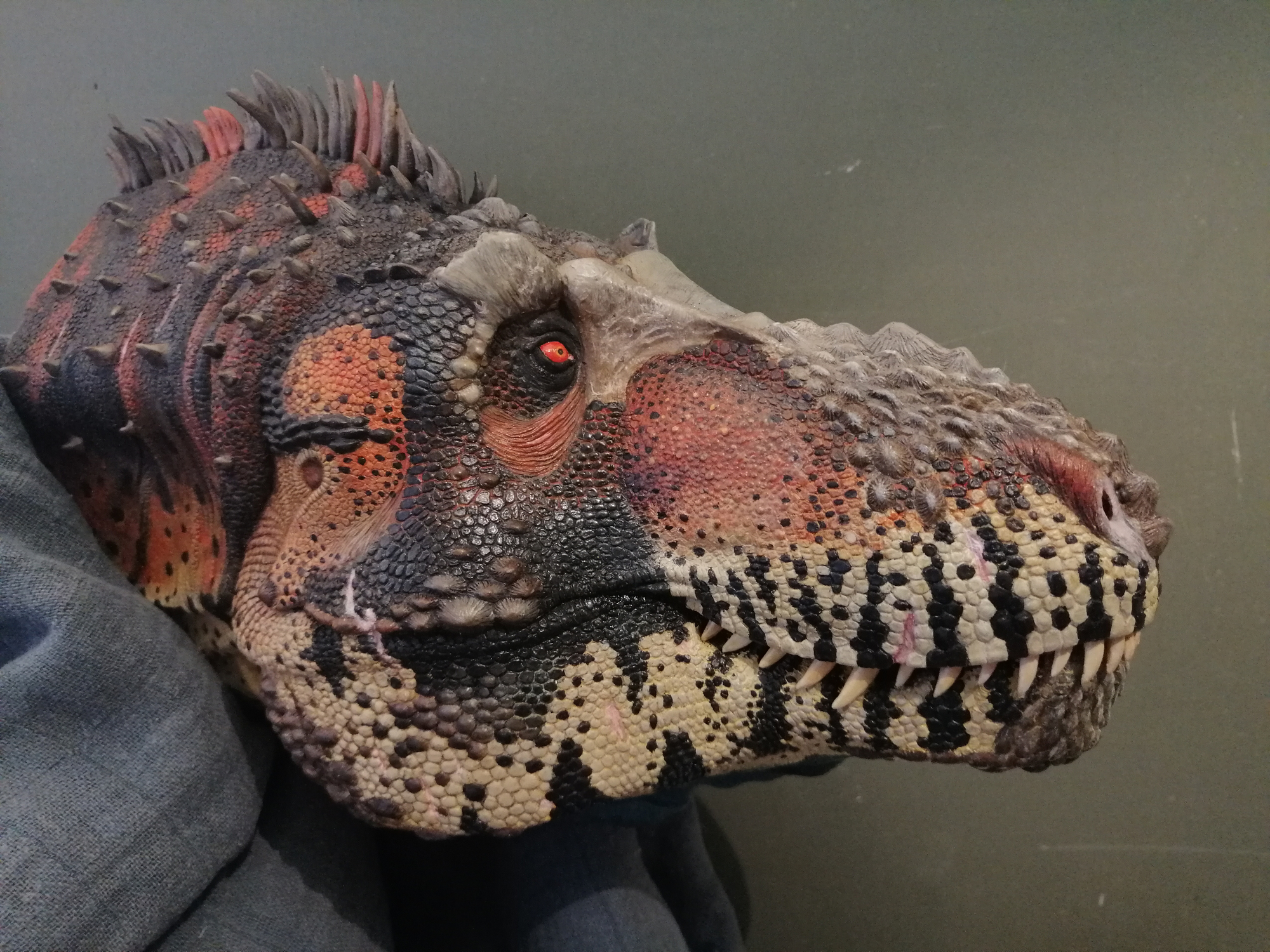 Hello there!
Here's a resin model kit Tyrannosaurus bust designed and sculpted by me in Monsterclay, molded with Smooth on products and slush cast with resin from FormX.
Then painted with acrylics by Vallejo and some applied latex to mimic shedding keratin sheets surrounding the eyes.
It's a 1:8 scale bust measuring 9.4 inches long, 6.7 inches high.
Unfortunately could not get to make a mount for the head for these pics. 
I've been a dinosaur enthousiast since i was a kid and like many other kids I used to draw and Playdough-d a lot of them.
T-rex always playing a prominent role. I dreamt about making dinosaurs and monsters for movies when i grew up but i kind of got on another track. 
Many years later my 5 year old son developed the same interest for these magnificent extinct beasts. 
Through my boy my old passion got reanimated and I set my mind creating my all time favorite dino ; Tyrannosaurus rex. 
With another old passion being sculpting which was in need of some serious dusting off I got to work and bought a bucket of clay. 
Using loads of paleo-art, pictures of skeletons and videos of sculpting pros like the Winston crew as references I slowly but surely got to make it to my liking. 
This bust feeling like a sort of self study exam got me feeling i wanna make more. 
I hope there will be more dinosaur and monster creations to come. I got some catching up to do! 
Chrz!
Dagomar Henderson 
Post edited by Dagomar Henderson on