Goat Man
This is the first every character sculpt I created. Made from traditional kiln-fired clay, acrylics, and latex used to hold in the fake fur used for the beard. 
I have a concept that he is a character who mingles in high-class society, and often picks his victims off from those who partake in the society also. He is a classy individual usually, however when it comes to feeding time, clothes are torn and hearts are ripped out. 
I gained some inspiration for this character from the TV series "Grimm".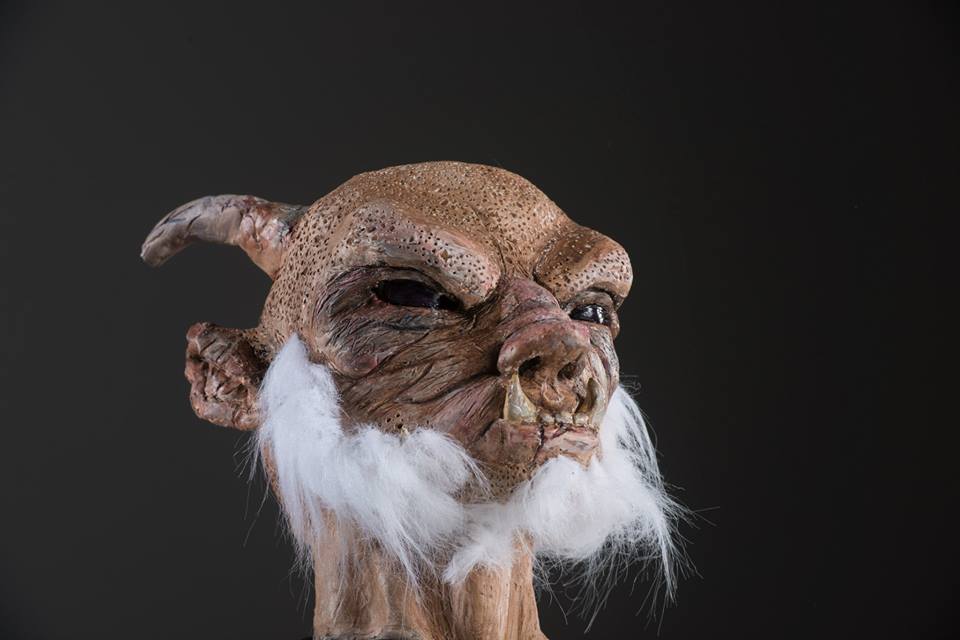 https://www.facebook.com/pages/Nicola-Taylor-Barton-Art/1551489238421432
Post edited by Nicola Taylor-Barton on