Hush Hush Hush... Here Comes The Boogeyman...
Chris p
California
✭
Hello, my name's Chris and this is my very low budget interpretation of the Boogeyman.
This design is inspired by a boatload of monsters and creatures from all types of media, there are hints of Stranger Things Demogorgon, Steven King's IT, Slender man, and even a bit of Crypt TV's Look-See.
It took me about half of October to put everything together. The head and fingers are made of Crayola Model Magic which cost around $20. I wasnt lying when I said this was low budget, I really wanted to put something together for Halloween but I was low on cash so I worked with what I could get my hands on.
I put sculpted details in the finger parts of the glove, then later added black paint to the nails and some light dry brushing to the rest of it to make it feel more natural.
For the head, I started out with a tin foil base, and added on the model magic afterwards and shaped it from there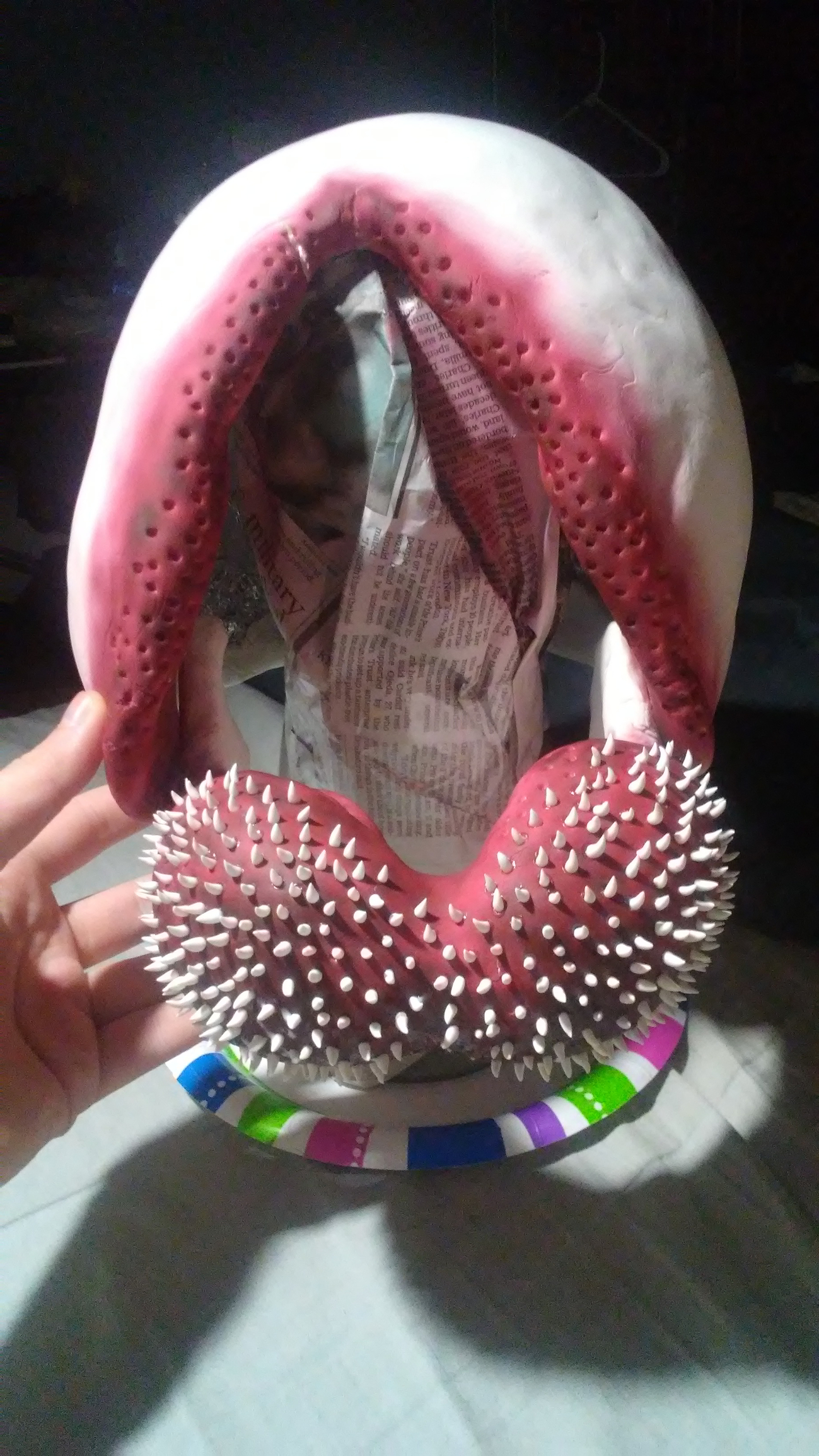 From there I spray pained the areas around where the teeth would go and then hand made each tooth to glue into both the head and the bottom jaw. 
I also added in some extra glue on the around the teeth to give it some gloss. I also put on a few different types of masks to conceal my face inside the Boogeymans mouth. I used an old ninja mask, a black plastic face mask, and later added paint around my eyes to hide my face even more.
I know this probably isn't as intricate as some of the other pieces that have been posted for this contest, again I didnt have access to a grade materials, but I still gave it my all and at the very least it would be cool if this is seen by someone who is a professional at this kind of stuff.