Siren - Mystical Sea Creature Body Paint
The back story the photographer came up with for the sirens is that they have been sitting along the shores of the ocean. The ocean has worn on them and is attempting to reclaim them. Moss, seaweed, and barnacles have begun to blend into their supernatural beauty. There is a behind the scenes 10 minute video documentary that is listed here:
https://youtu.be/-ubdTo0FMr8
There was also a post made on PhotoPXL's website with some more information on the shoot we did listed here:
https://photopxl.com/fuji-gfx100-sirens-behind-the-scenes-video-with-kory-easterday/?fbclid=IwAR3uJ8uss3AUENU4LMa2ib98AoPwPW6FU6ceAlga2xgISt6Ri-oEFNEZHh0
I did the makeup/body paint/sfx on the red headed model.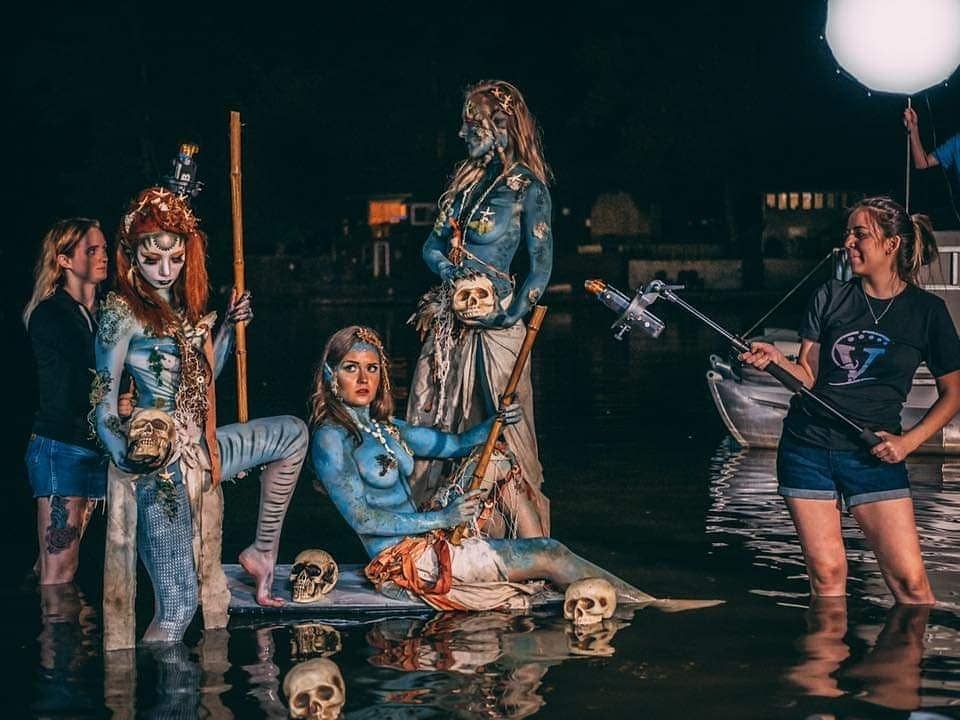 Thanks so much for viewing!
www.virgosfx.com
www.instagram.com/virgosfx