Creatures of the Forest
Submission for the Character Makeup Contest 2019
Two of the three looks displayed here are from a recent film for which I designed and applied the looks. 
They are creatures that have come from the Costa Rican jungle returning to their sacred land to reclaim it from invaders. 
Most elements are hand made and others are silicone appliances. The wardrobe was designed and created by Cynthia Brault. They had to withstand the Costa Rican heat and blend in to the jungle scenery, while still being able to stand out and be striking. I chose a mauve base as their skin tone with bile and forest greens to break it up. Although mauve seemed contradictory to the purpose of "standing out" in a primarily green environment, I didn't want to simply work in browns and greens. In it's environment, the mauve skin broken up by the green, the foliage, the mushrooms, and the leather attire provided a great camouflage. 
_______________
The third look is one that I created for my final project in school years ago. It features a foam latex appliance with a hand sculpted, painted miniature tree. All elements herein are created by me.
Thank you for your consideration. 
Marissa Clemence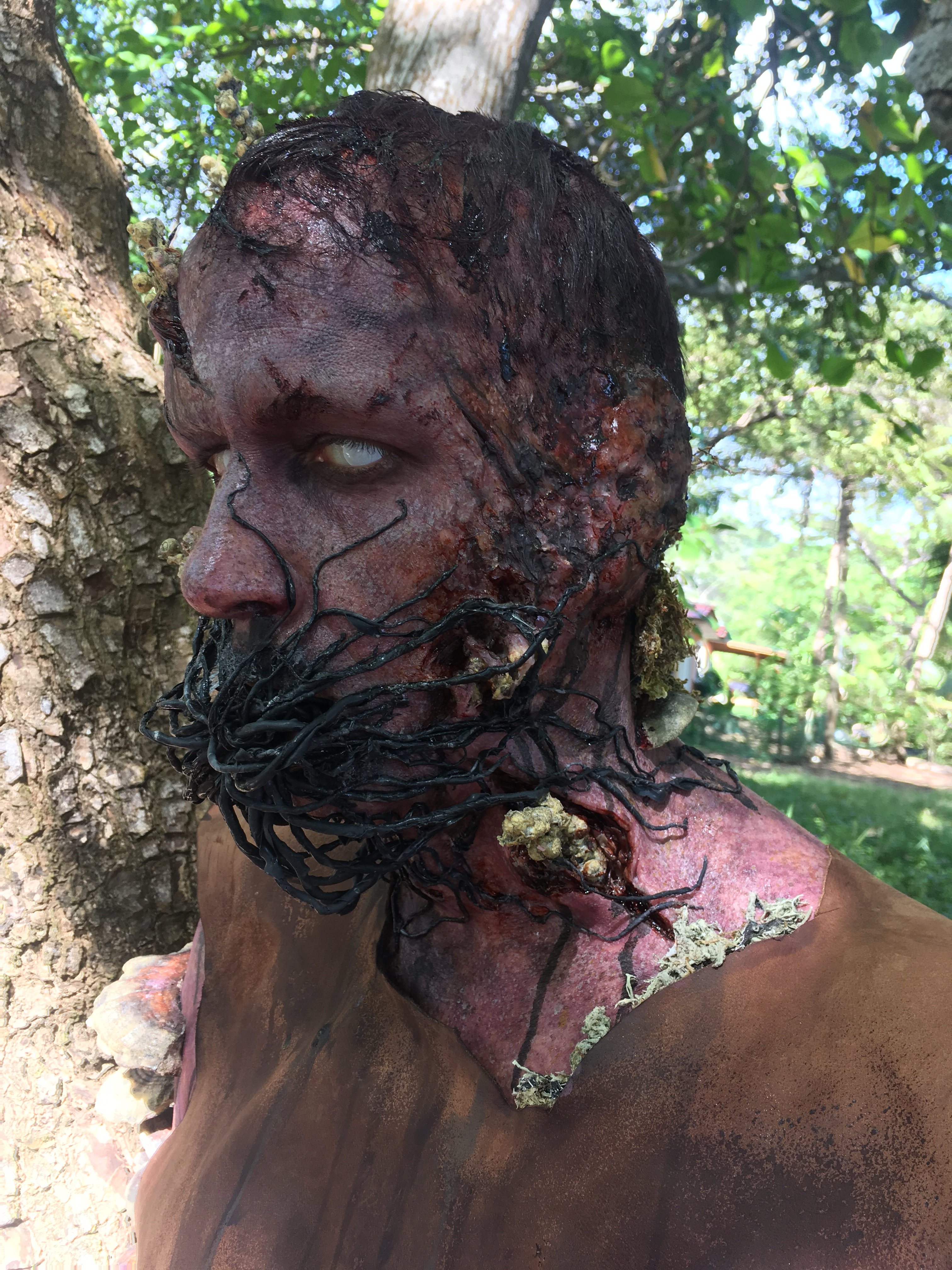 Post edited by Marissa Clemence on