New Blood on the Block (Ultimate Blood from Smooth-On)

Chris Ellerby
Admin
Smooth-On recently announced the launch of their new product "
Ultimate Blood
" which has some rather interesting properties.
This is not just another effects blood, but more of a blood system with the following components:
Ultimate Blood base
Thixo thickening agent
Thinner
Color tints; Yellow, Blue, and Red
Features they boast:
The base is intended to be close to the color and viscosity of real human blood.

The same batch can be thickened and thinned again.

Color can be fine tuned based on application, lighting conditions, etc.

Color does not shift when thickened or thinned.

Does not bead up and wets out over human skin and silicone much like natural blood.

Does not shift color as it dries

Once dry it remains 

flexible

 and will not flake off

Does not re-liquify with sweat and moisture

Cleans up with soap and water

Certified skin safe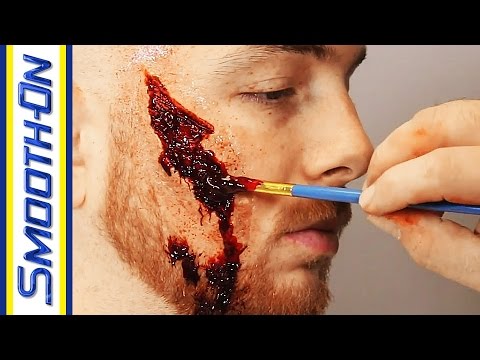 https://www.youtube.com/watch?v=c70n3g0VCU8
I have to say I'm quite impressed with what I've seen so far.  Can't wait to get a kit and try it out for myself!
/Chris