Kreacher bust - contest entry 2 - N.Brown
I made Dobby the previous year in Air Dry Clay, but I 
really
wanted to try making this little angry lookin' fella out of Platinum silicone, and daaayum did he come alive.  It's what I consider my first real success using the material (still new to it and the second time I used it at the time).  
  I sculpted Kreacher (the character from the Harry Potter books and films) using Chavant NSP medium, hair punched (with what little hair he has) with human hair (a lovely elderly chap at the gym donated it for the project), and his eyes are very special.  His Glass eyes were dug up out of a basement in what used to be Eastern Germany in an an old glass making factory.  Apparently when the Soviets were advancing, a lot of people buried their valuables in buildings and basements to avoid looting.  Someone discovered this chest full of doll eyes in an old abandoned factory and I was lucky enough to get my hands on them.  They're at least 80 years old, and I think they look great, and work perfectly with the character.
   As with all my work, I operate totally solo, so every step of his creation, from sculpting, moulding, casting, painting, and hair punching is done by myself. 
  Here is the timelapse video of his creation: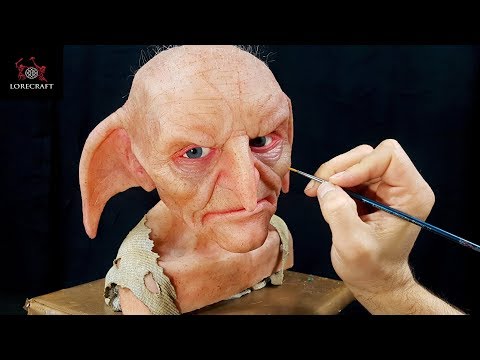 https://youtu.be/WX0GjSUMfI8
Additional progress pictures of Kreacher:
Pre Hairing nude shot I took of him outside to capture some detail and lighting before some final touch ups
some of the detail work in Chavant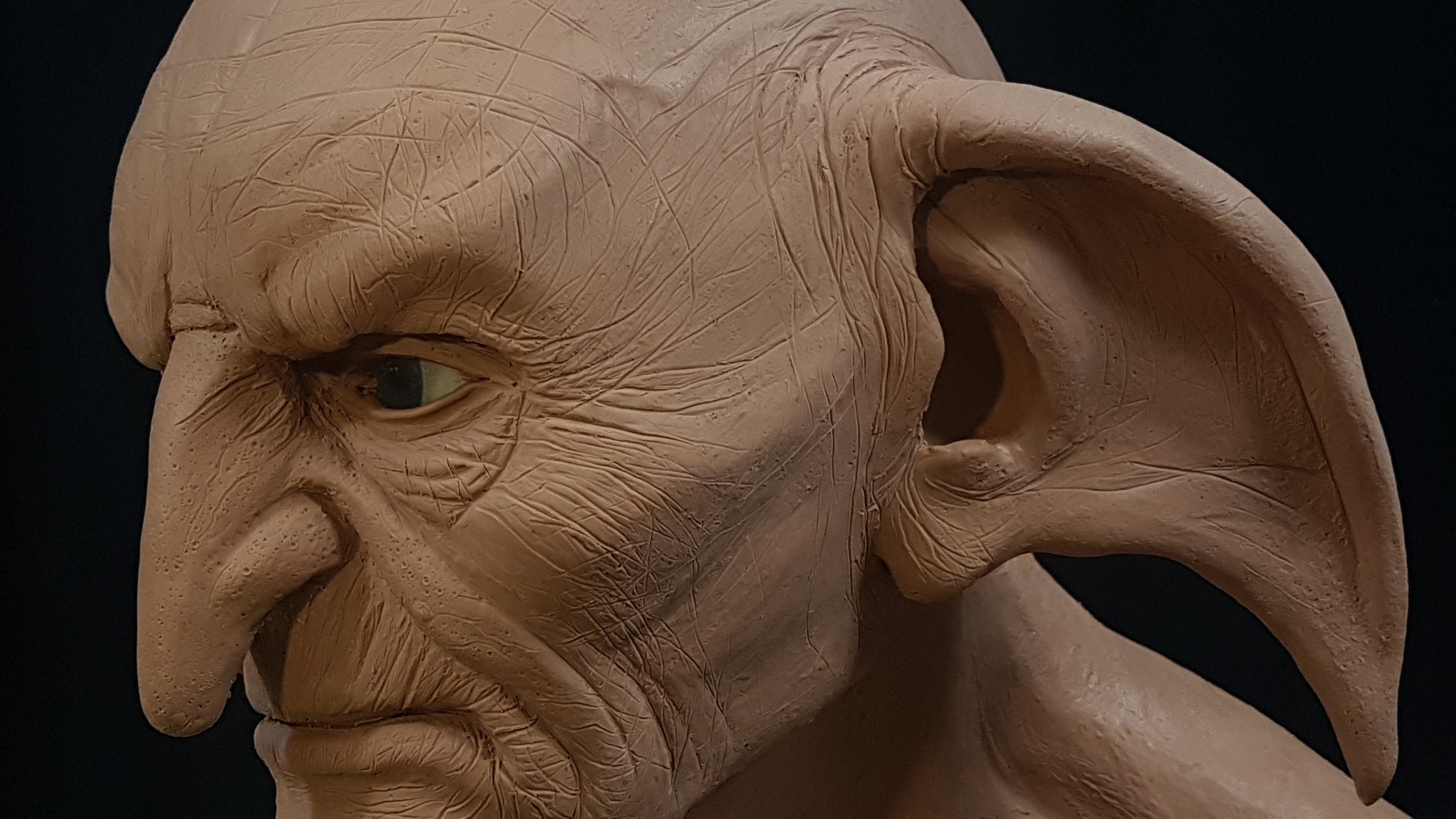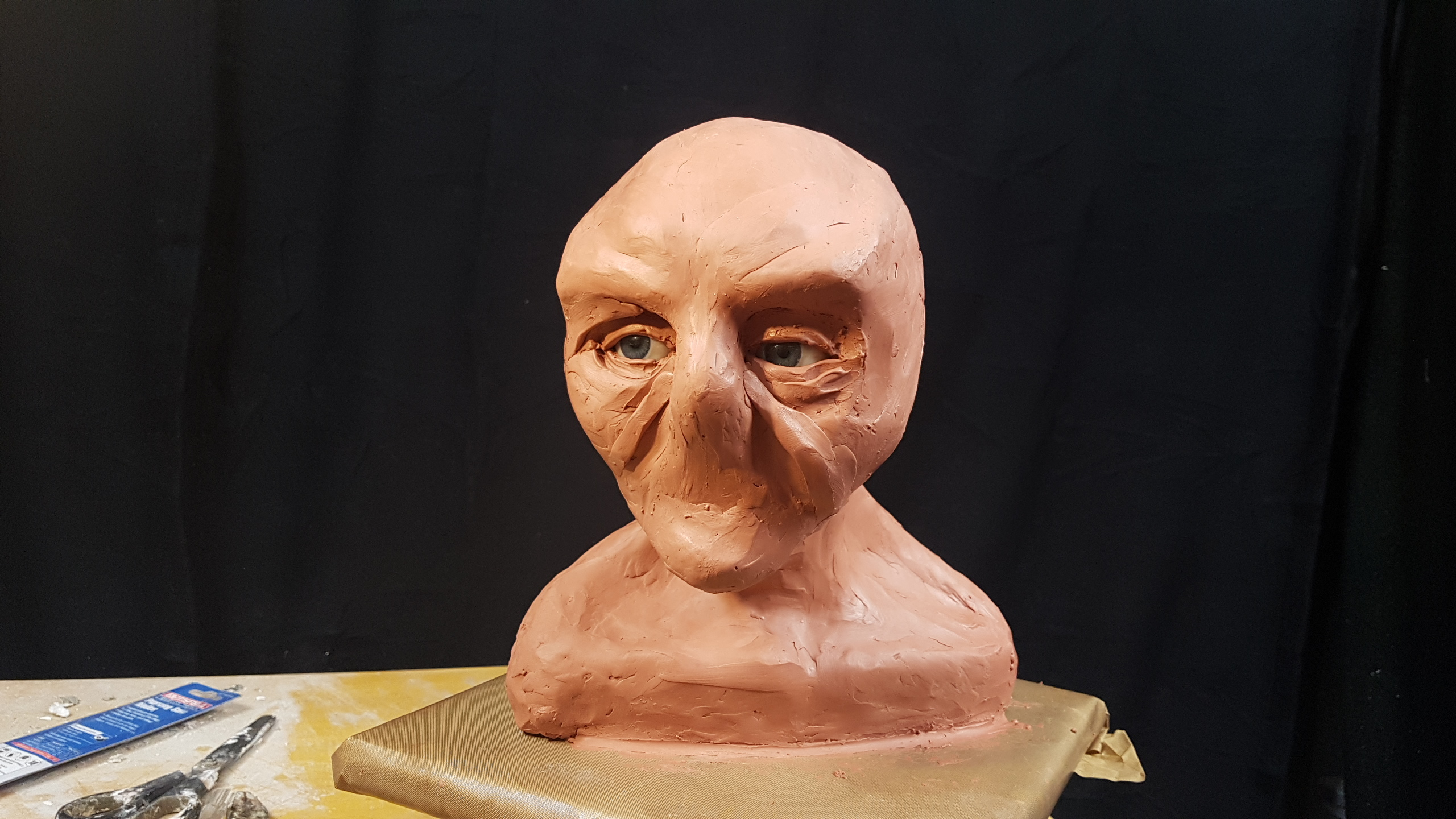 his humble beginnings
About me:
My name is Nicholas Brown, and I run the LoreCraft youtube channel.  I am completely solo, doing all of the sculpting, painting, casting, everything by myself.  I film it all and edit it on my own for the channel, which is pretty much the synopsis of how I got started doing this 2 years ago.  My earlier works were all in air dry clay that I painted with acrylics, but after a good response to the work I was able to reinvest in platinum silicone, leave the air dry clay stuff behind, and try to move in what I hope is a more professional quality of work.  I'm still doing all these out of my one bedroom apartment, right in my kitchen, just as I always have from my very first video.  Everything I've ever made is available to watch on my channel if you're interested in tracking my progress and seeing some of my other work.  Thanks for the opportunity of this contest and best of luck to all entrants. Best - Nicholas