Devil Head Sculpt
I'm right in the middle of creating my Halloween 2019 display and I saw this contest so decided to give it a shot. My theme this year is "Hell". I am a complete amateur sculptor and this piece is my first real attempt at a full head. It is a craft foam head base that I altered and covered in paper clay. The ears and horns are XPS foam that I carved and covered in clay. He is still a work in progress. Eventually he will be painted and have a beard. There is a mannequin attachment incorporated into the base so he'll have a full torso as well as goat legs.
The display will be a scene from Hell with Satan on his throne and other devilish creations I'm actively working on. 
Thanks for checking it out!!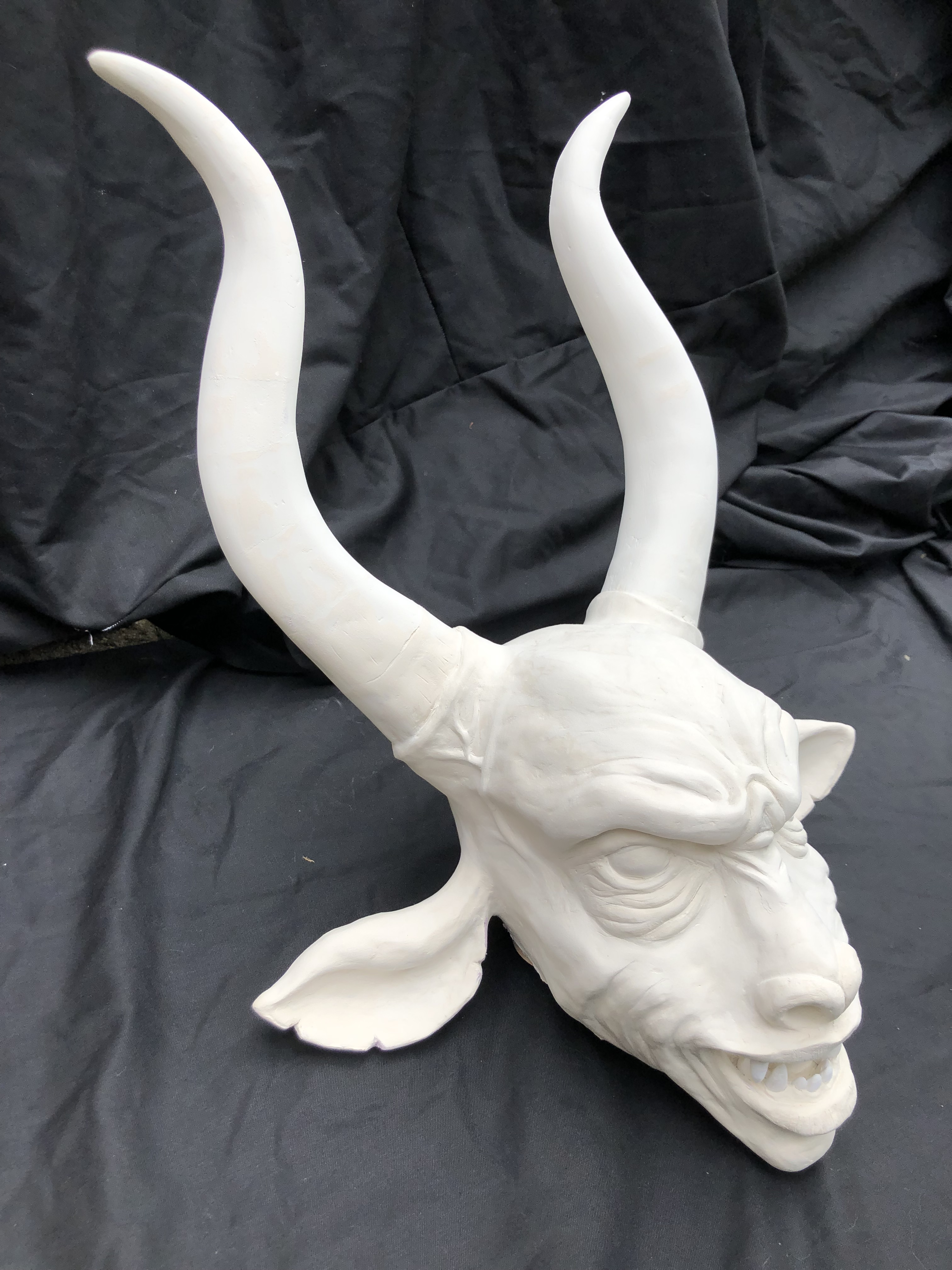 Post edited by John MacDougall on