Character Sculpting Contest Entry 1: ULL
Here is the sculpture I've just finshed for the contest, I thought I could not do it in time, but I did, earlier than expected!! I'm pretty happy with the result. His name is ULL ( for Unknown Living Lifeform), he came from space to teach us the secrets of the Universe and to tell us about our origins. He saw evrerything!
Sculpted in air hardening clay, height : 29 inches. Hope you'll like it!!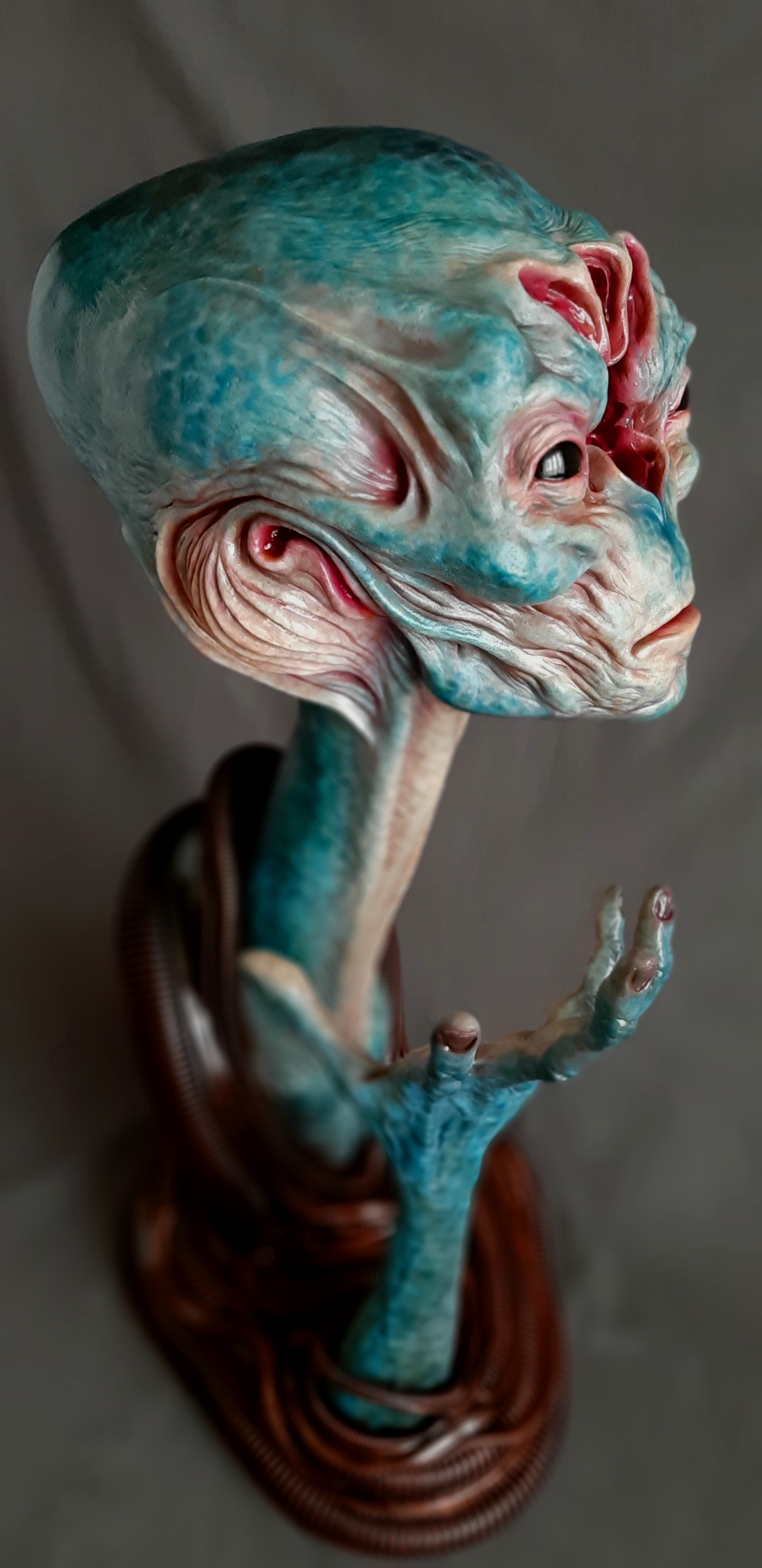 Post edited by Barthe Florian on