Tomas McAdam - Entry 1 - Rob "Rash" Reeker and Harley (the hover-bike)
Tomas Mc
✭
Hello all!
For my first entry, I'd like to introduce:
Rob "Rash" Reeker and Harley. 
This is a character from the fictional world I'm building, which will eventually be coming to comic format and more! 
For more info about the character, I've included a character breakdown image giving you some back story. 
The piece is 6th scale, approximately 40 x 40 x 25cm. The rider is made from Monster Clay, painted with acrylics. The bike is made from various empty plastic bottles and plastic scrap. The spiked baseball bat is made from wood and metal. Everything else is a mixture of plastic, fabric, metal and epoxy putty. 
I would like to point out that I'm not a professional by any means. I've been sculpting seriously for about 3 years now, and I've only just started to sell a few things here and there. My goal is to make this my career eventually. Until then, I will just keep making more and more to improve my skills. 
Thanks for looking.
Hope you like it!
Tomas McAdam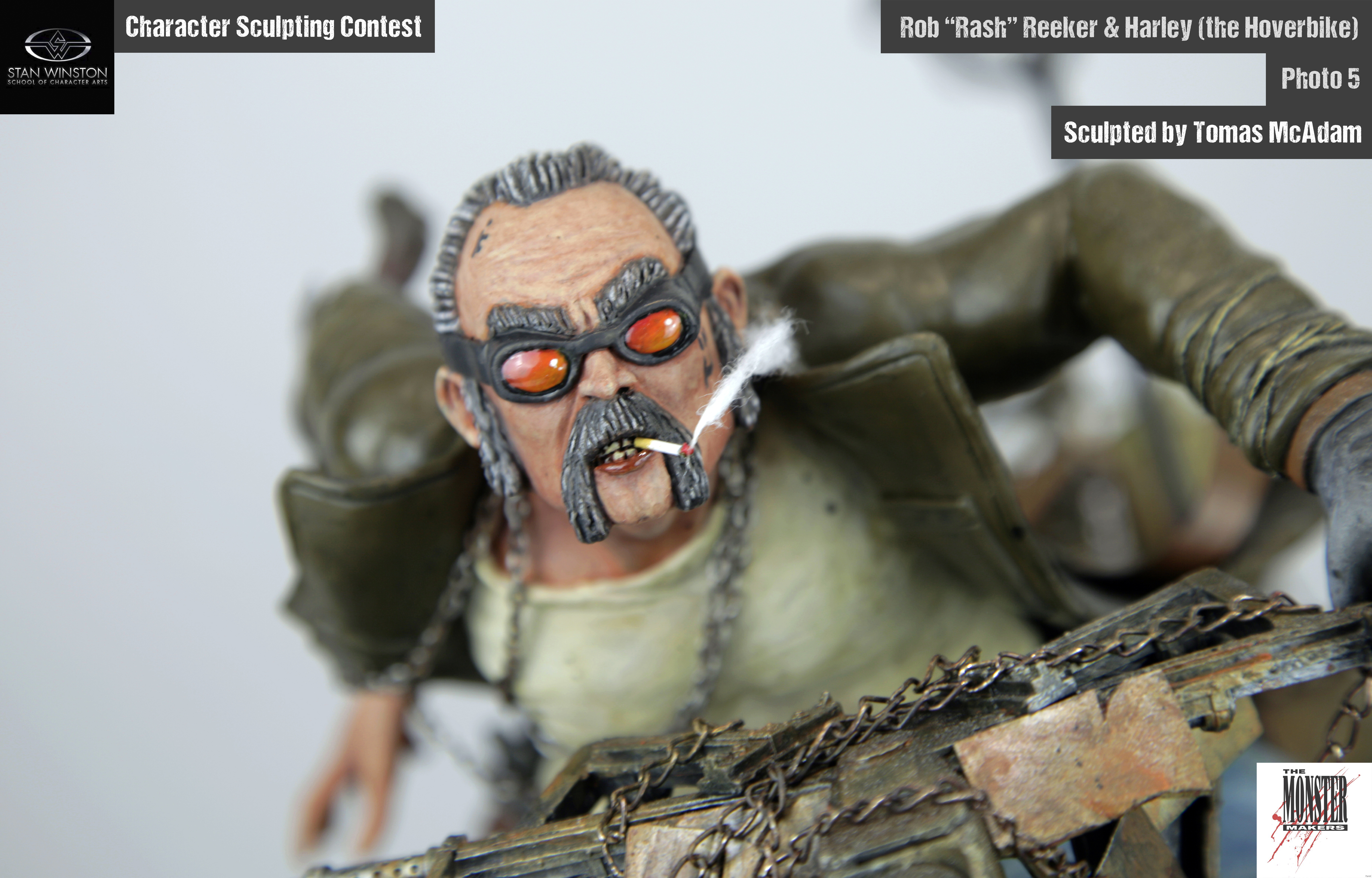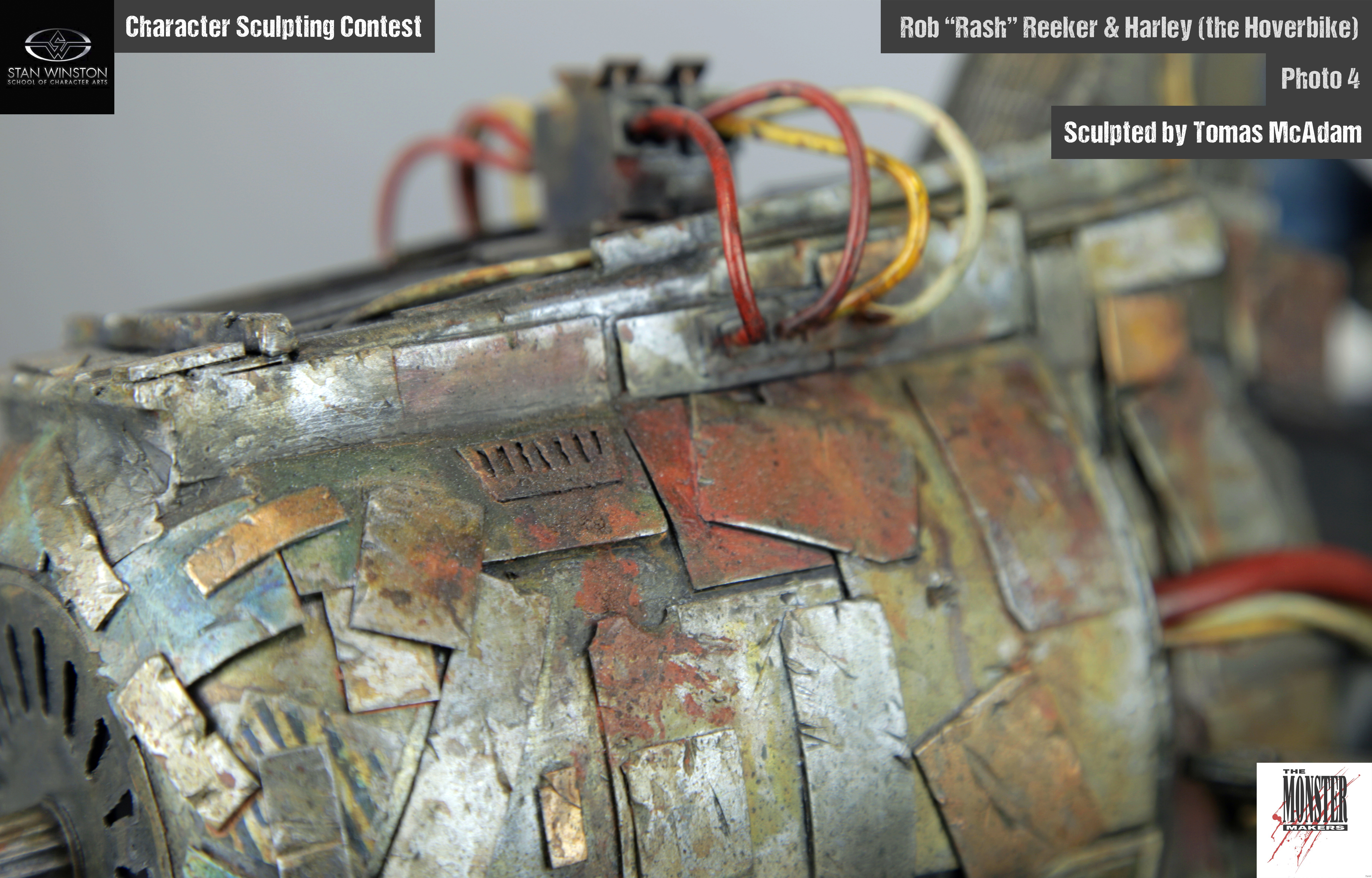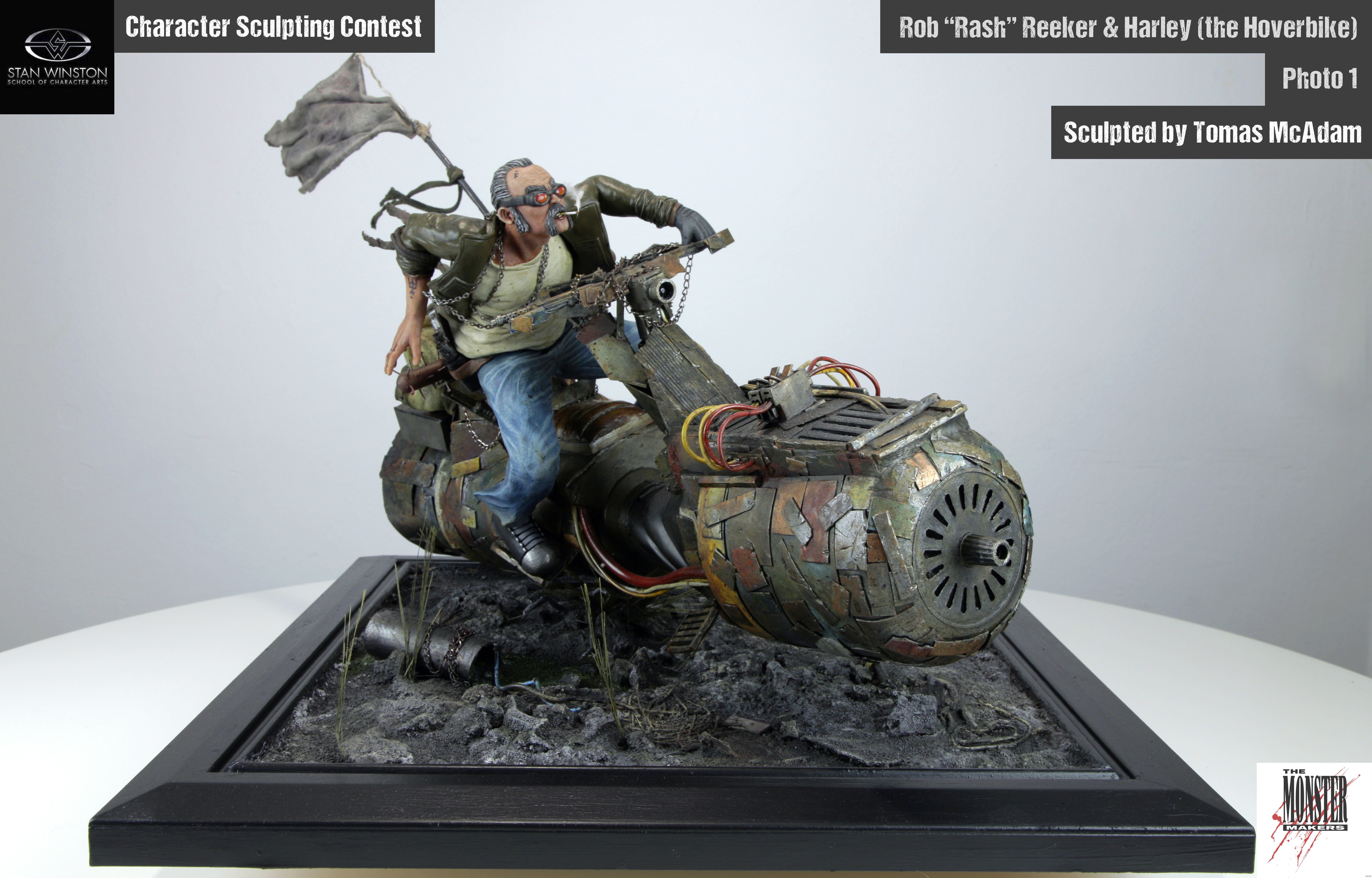 Post edited by Tomas Mc on