Krampus "Halloween Stocking" contest entry
Krampus Holiday Stocking mantle decoration finished, and in various stages of paint and monster clay sculpt.
 and for those who like such info-  Initial sculpt monster clay. Molded in silicone (4 molds total) with jackets.  Cast in 65D. Primed with bulldog primer. Painted with acrylics, finished with stretch velvet.
Monster Clay
Initial Paint Job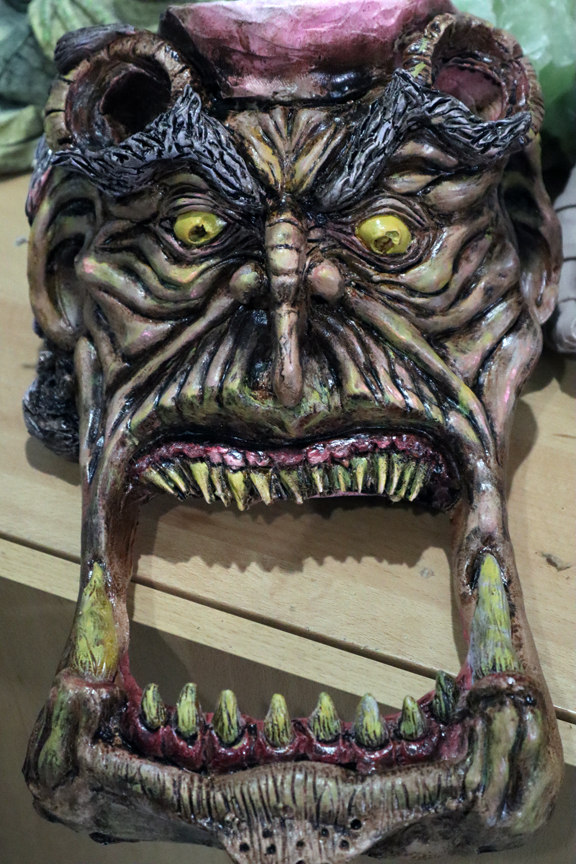 Post edited by Dean Montalbano on