Koschei the Immortal
Koschei is one the main villains in East Slavic fairy-tales, an evil magicean, ugly, strong and immortal (almost). But as for me he has style and perverted sense of humor and that's why the character is very popular in Slavic and East European folklore. This costume was inspired by some drawings of fabulous illustrator Roman Papsuev (
https://www.facebook.com/amokanet)
. And i asked my friend Alexey (
https://www.facebook.com/profile.php?id=100000681767056)
to help me as a model because i wasn't able to apply all this prosthetic on myself.
This is one of Roman's drawings.
And here is my Koschey. I add some details to make the character more interesting. Roman liked it and goind to add them to his next artbook too))
I used 20-sm (7,87 inches) soles to make him high and owerpowering. And popular, especially with the children.
Armour parts were sculpted in clay and casted in PU plastic and latex. The costume was made of 5 different types of black fabric with lots of leather details. All of them are covered with magical signs and symbols.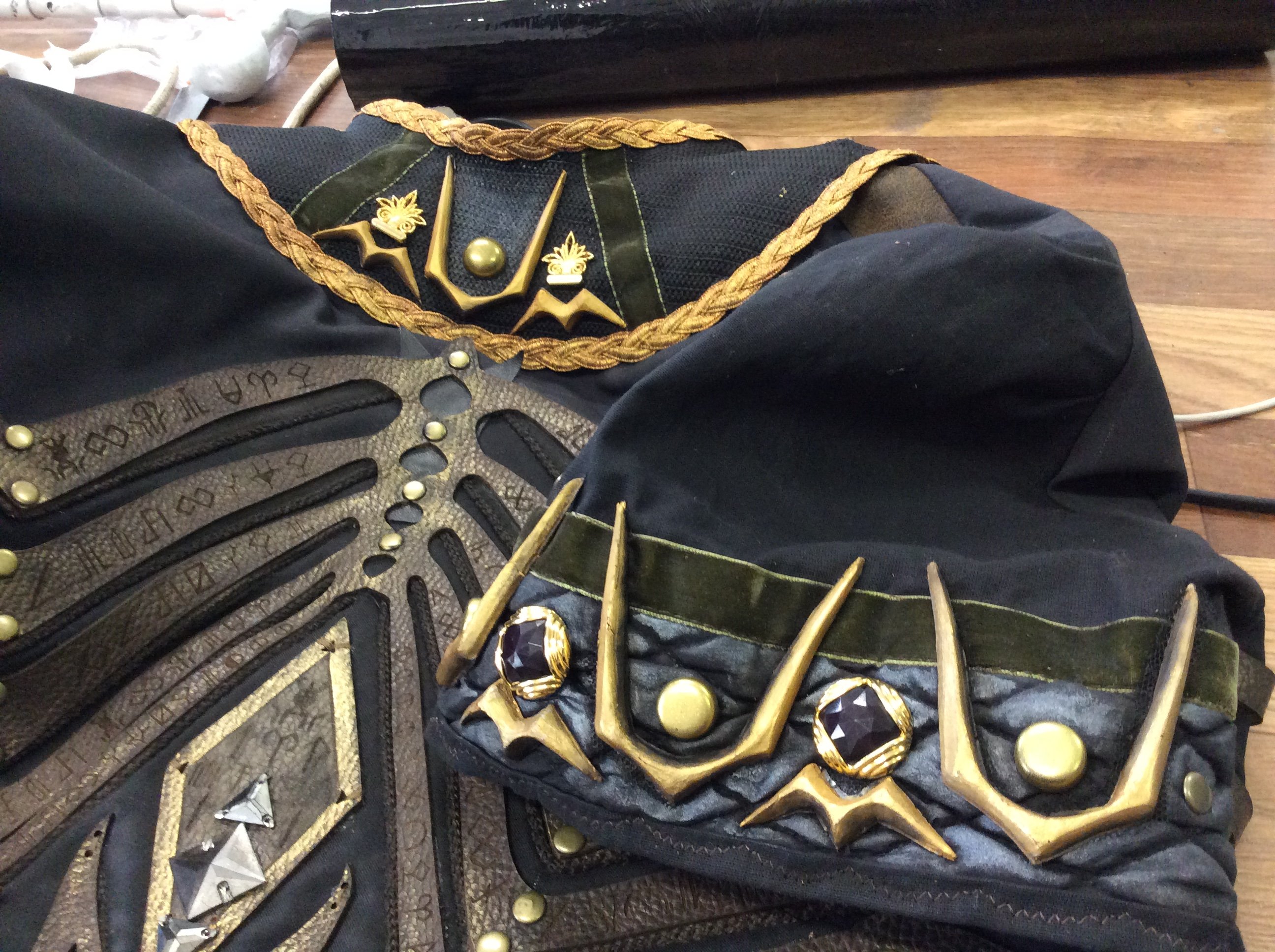 His cape is the vessel for the stolen souls... fabric and latex.
All the prosthetic appliances gathered together on the plaster head. I used PlatSil 00 with Deadener and Baldiez for incapsulation.
Thanks for your attention. Hope you like our Koschey.