Bubbles the Mon Calamari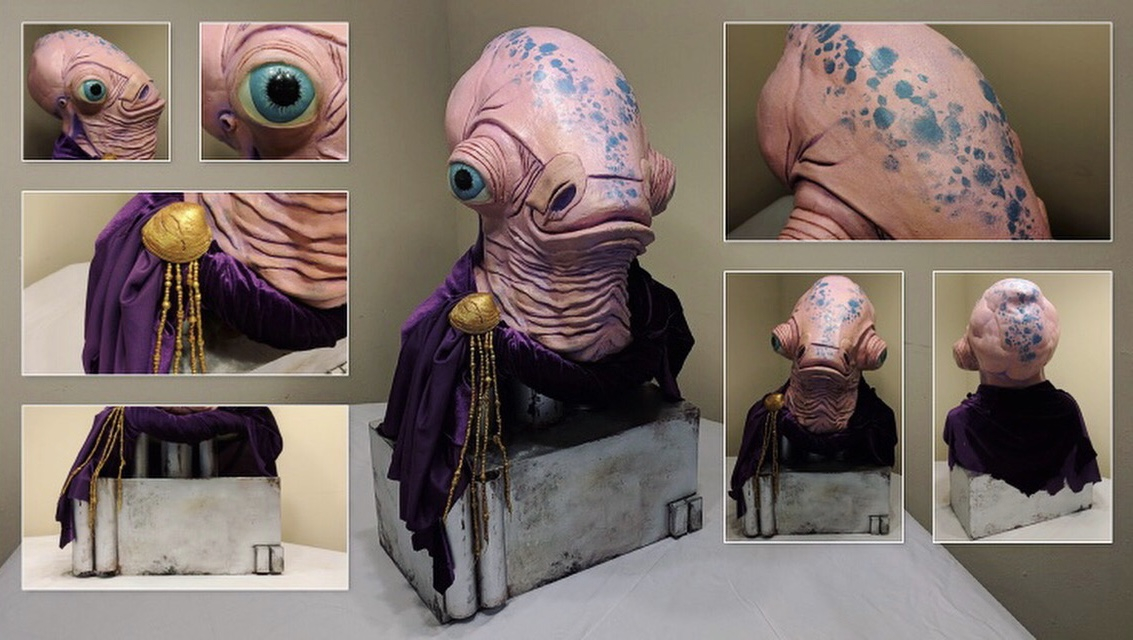 Essentially the Leia of the Mon Calamari, Bubbles is both stylish (hence her fancy cloak and broach) and unafraid to start a few rebellions of her own (as shown in the distressed nature of her cloak and the aging on the base she rests on).
Inspired by the Mon Calamari in Star Wars, she was sculpted in WED clay, molded in stone, and cast in mask making latex backed with foam. She was painted with PAX paint, water and alcohol based paints, with Epoxy being added to her eyes, nose, and mouth for added detail. The base was made of wood and PVC, then painted to suit the theme. Her broach was made from an old seashell and various beads that were strung together and painted. Her cloak was hand sewn on and distressed by hand.
Bubbles was definitely a labor of love, thanks so much for looking!