"Filther alien"
Created an alien mask from design by Yngvill Hopen.
These characters have evolved in an post apocalyptic world with lots of radiation.
Custom built for actor. Lifecasting, moulding, sculpting, fabrication, painting and finishing done by me.
Silicone, Polytek platsil 0020. Eyes and ears in vacuum plastic , mouthpiece fabricated in poly foam.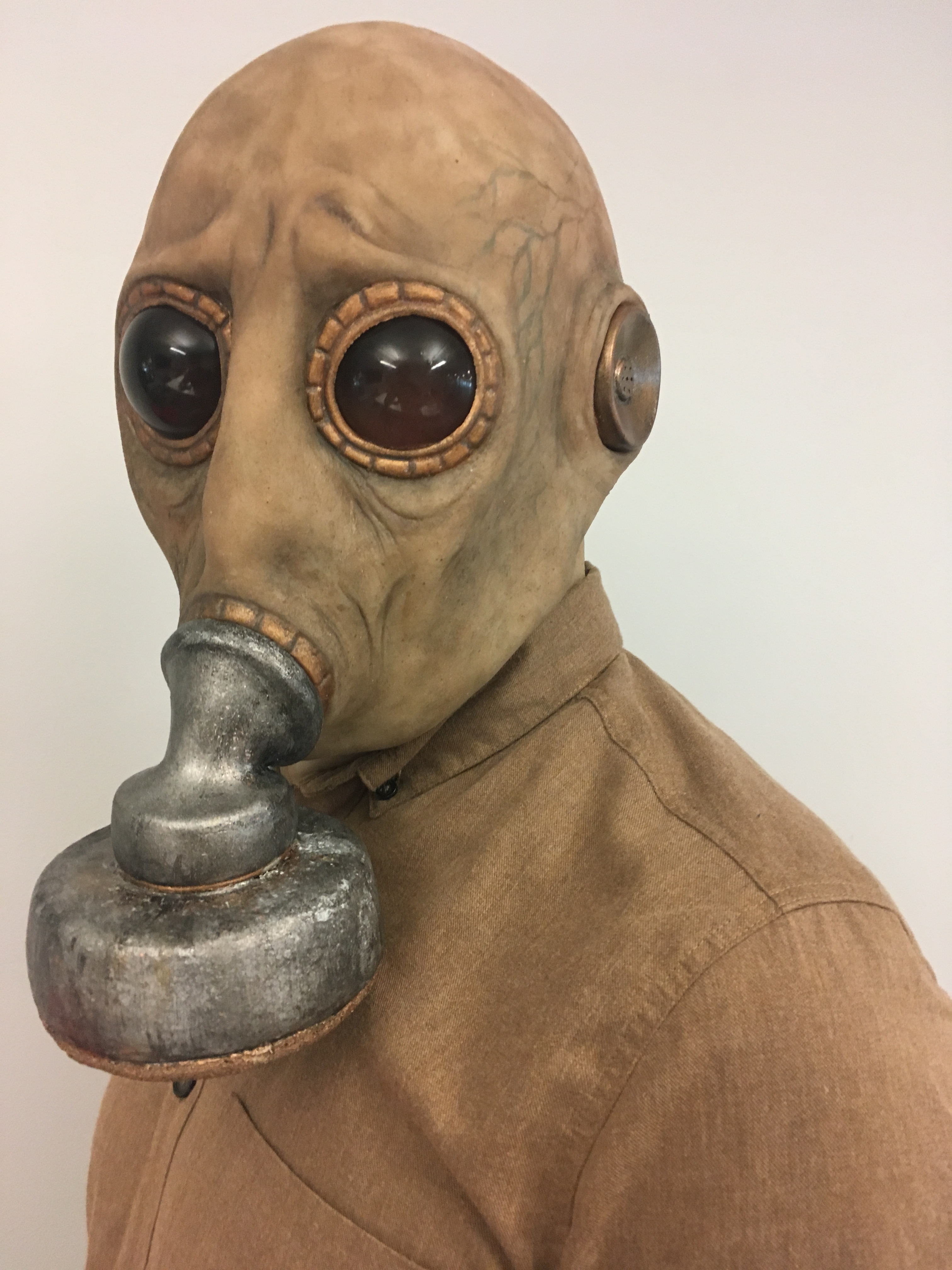 Sincerely
Steinar Kaarstein