Pestilence Alien - Pencil on paper
Hello,
First of all, I had so much fun drawing for this contest: I just felt so inspired to create a couple of aliens only for you. So, here's the first one.
Pestilence.

As always, I love to mix elements from my personal background and from what I like the most: here you'll find nature, animals, mysticism, symbolism, anatomy.

For the technique, I used a simple pencil to draw it. Nothing else. Old school. A4 Paper.

Thank you,
Gabriele Frison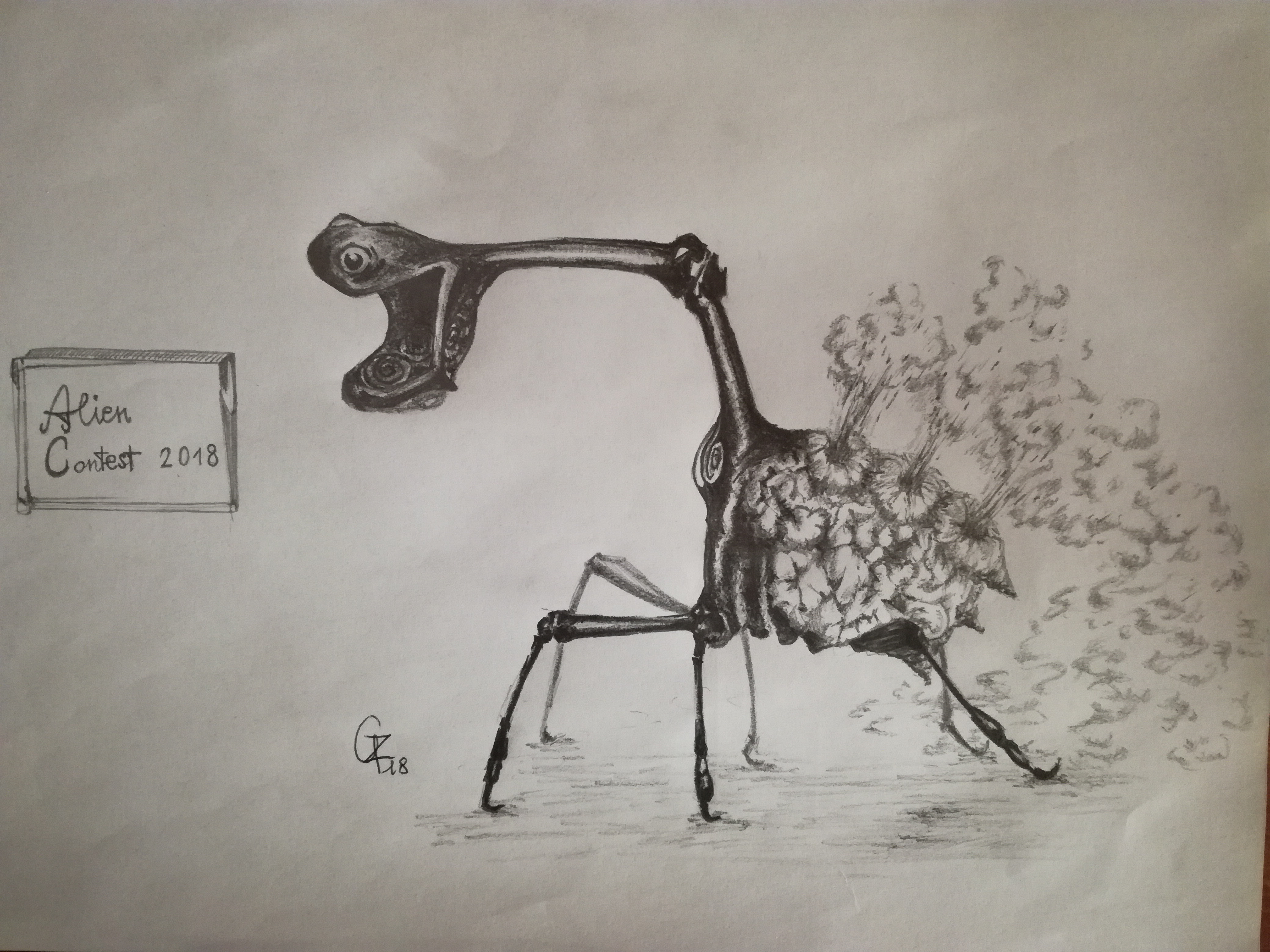 Post edited by Gabriele Frison on