Alien Dragon Xenomorph King with Wing Design
Saw everyone doing xenomorph design, so I create one as well.
Is a xenomorph that inflected a dragon.
It has wings with transparent yellow ( the color of its acid blood) skin. 
But because this xenomorph is too heavy, so its wing only use for Intimidation 
Video of the drawing: 
https://www.youtube.com/watch?v=F8AdrZnrNWw
(ps: click the picture to look at the detail, thanks )
Alien head closes up : 
Hope you like the design
And  for share,
here are the other xenomorph animal sketches that I drawed 
Xenomorph + cheetah 
Xenomorph + Shark:
Xenomorph + spider and Xenomorph + Hyena
Xenomorph leapord 
Xenomorph morph and xenomorph bigfoot
Xenomorph hippo
xenomorph chupacabra
Xenomorph lion 
Xenomorph scorpion
Xenomorph eargle 
Xenomorph ox/ cow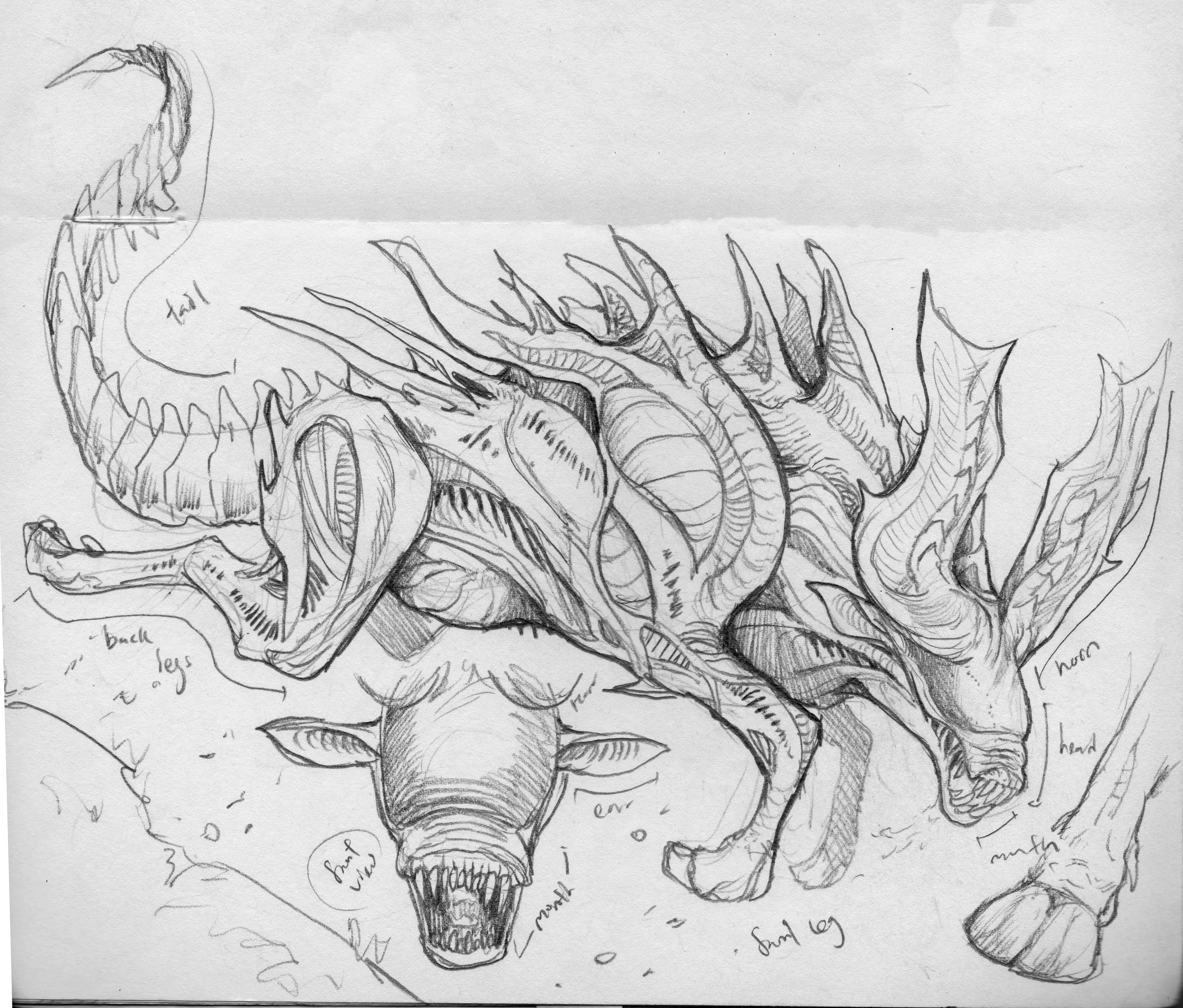 Xenomorph gorilla 
Hope you like it
I aslo have the other two alien design for stanwitson artschool alien contest
Epic Alien fish 
and 4Dimension Dino 
please have a look and like too
thanks
About myself :
My name is Tew Jin Yee , aka LuciferYee0102
I love to draw a monster, creature, and animals
u can find more art at 
my facebook page: LuciferYee0102 Creature Design 
https://www.facebook.com/luciferyee0102/ 

and my Instagram: LuciferYee0102
https://www.instagram.com/luciferyee0102/ 

I hope I can win the contest, 
stanwinston art school has everything I want to learn for creating awesome alien, monster, and creature.
I WANT TO LEARN MORE !!! I love to create them, I won't let u down.
Post edited by Tew Jin yee on