**Alien Contest Entry** - Picture Day
Pretty much how it felt in gradeschool to get pictures taken.  
 I kinda backed into this design.  I guess whatever technique you use is valid.  Just started scribbling and drew the first thing that came to mind.  Will upload a Procreate time lapse vid in a bit.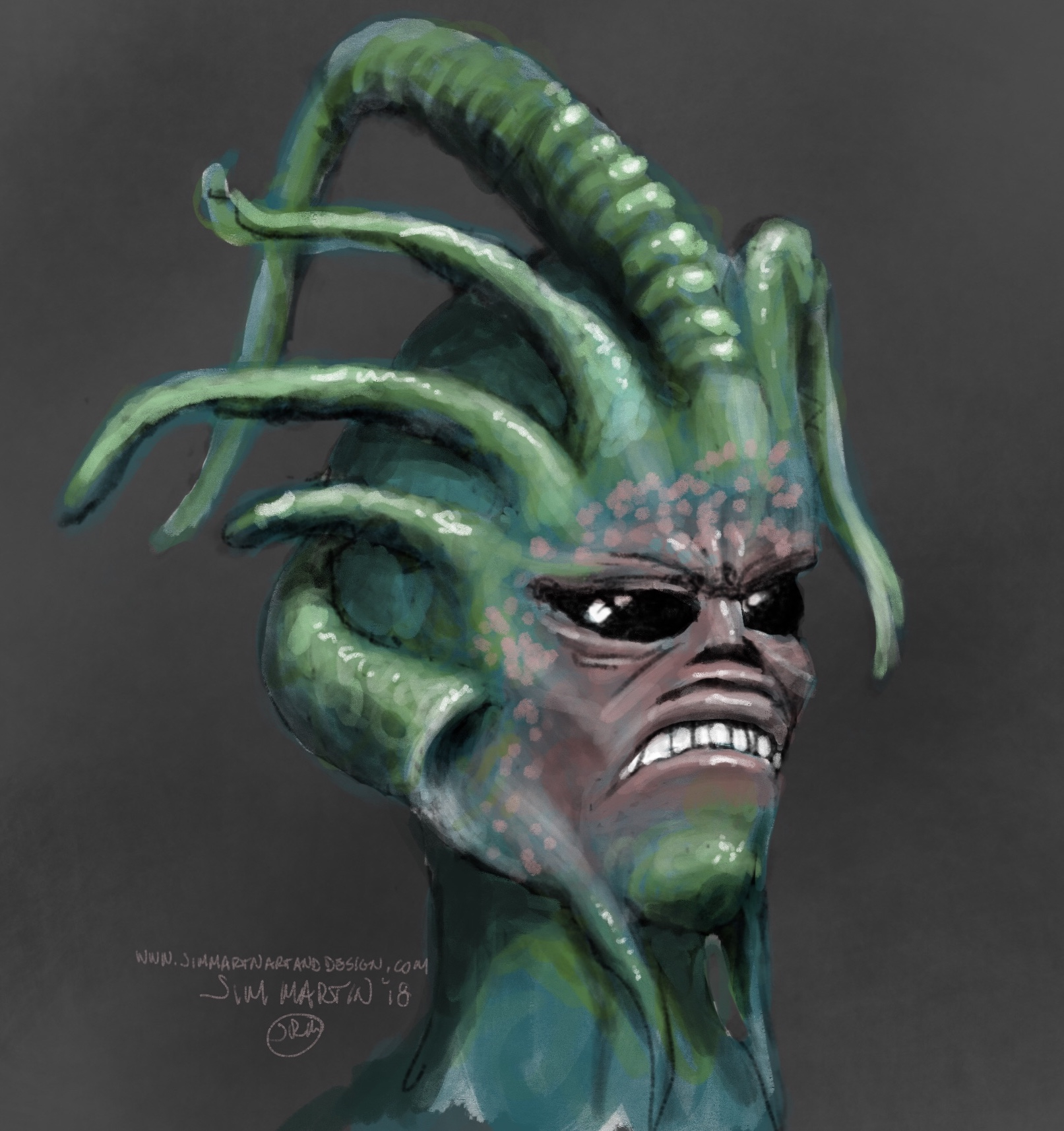 Post edited by Jim Martin on