Nosferatu Mask
This is my Nosferatu half mask. I wanted to try to do something different, but still have that feeling of a traditional Nosferatu.
I sculpted it in Monster Clay Medium Grade, molded it in Hydrocal,and cast in Monster Makers RD-407. The paintwork was done in the Monster Makers mask paints.
I did another pull backed with polyfoam for molding, so I could do a clay pour and make up a full head version of the mask.
Thanks for looking!
Final Mask:
Work in progress shots: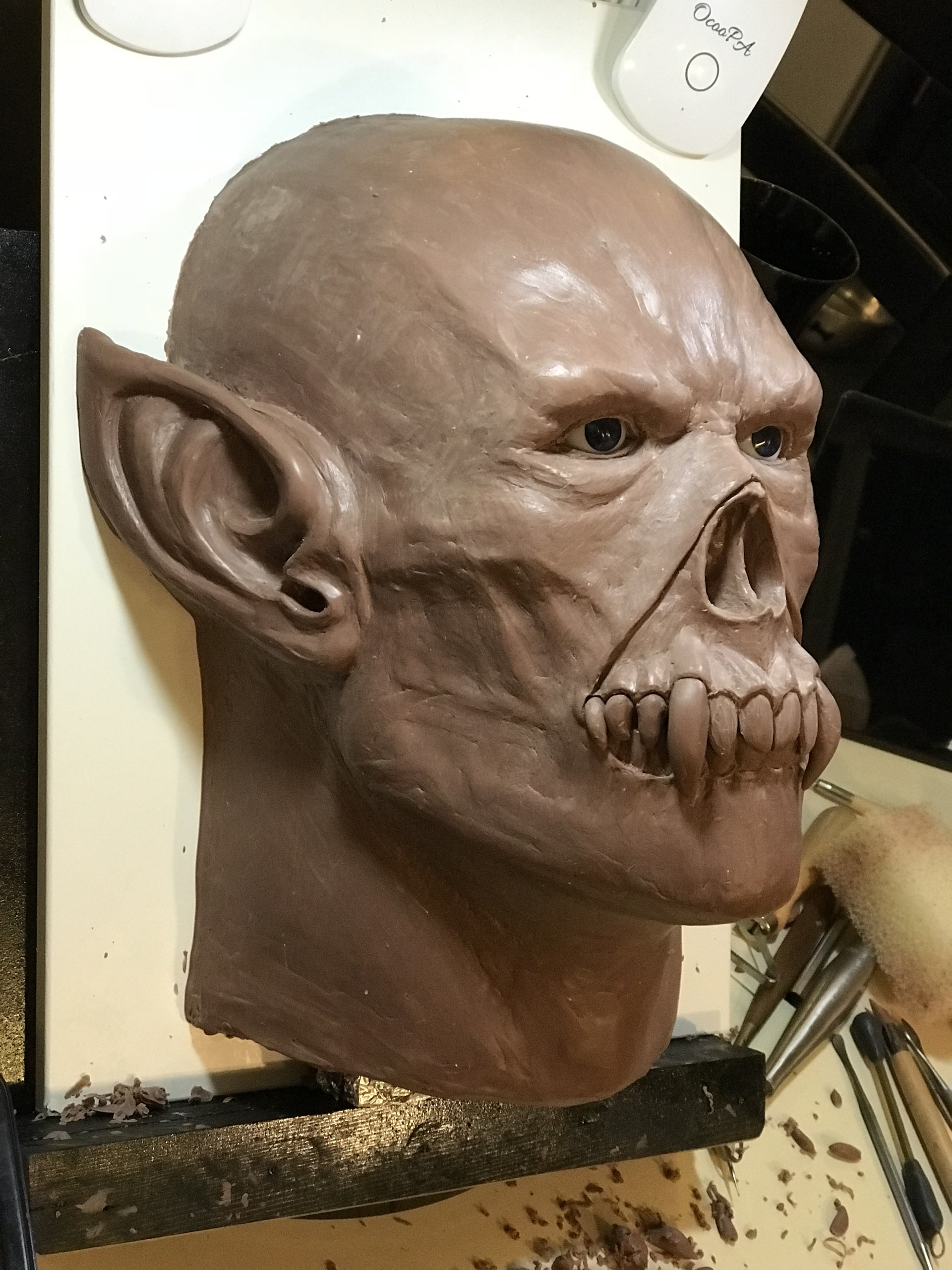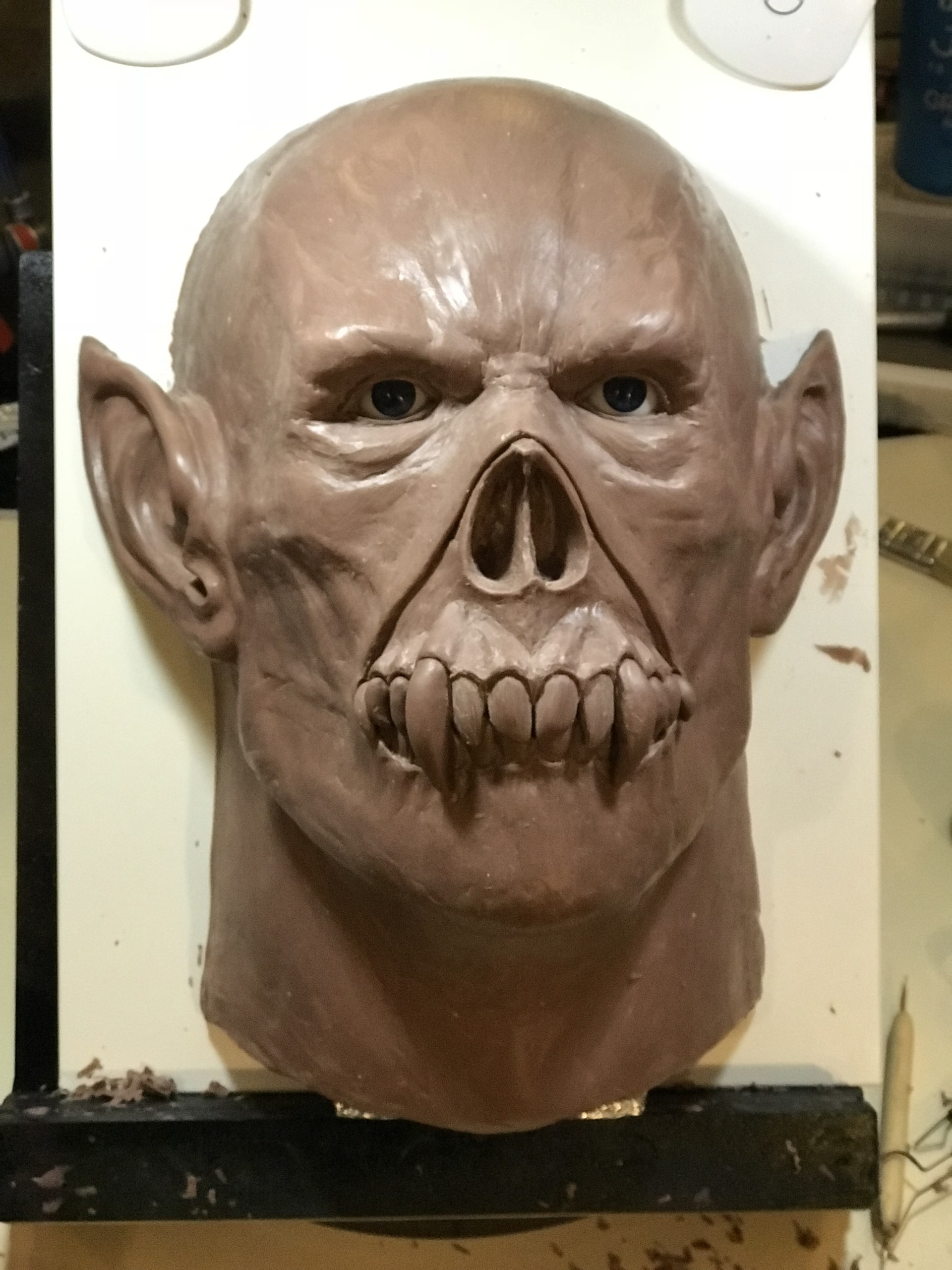 Work so far on the full mask version: