Xeraimus God Of The Monsters WIP Costume
Hello, all I am Jennifer.M.Miller a fellow creature artist from deviantart. I , have been creating monsters as long as I could remember only recently have I had the chance to share my creations with the world.
Currently I am building a costume of my original character giant monster named X-I aka Xeraimus the god of monsters.
I've started this costume possible two years ago in 2012 and just now started working on it again. It is almost near completion.
I will share some early concept art of the costume and some photo's of it in pieces.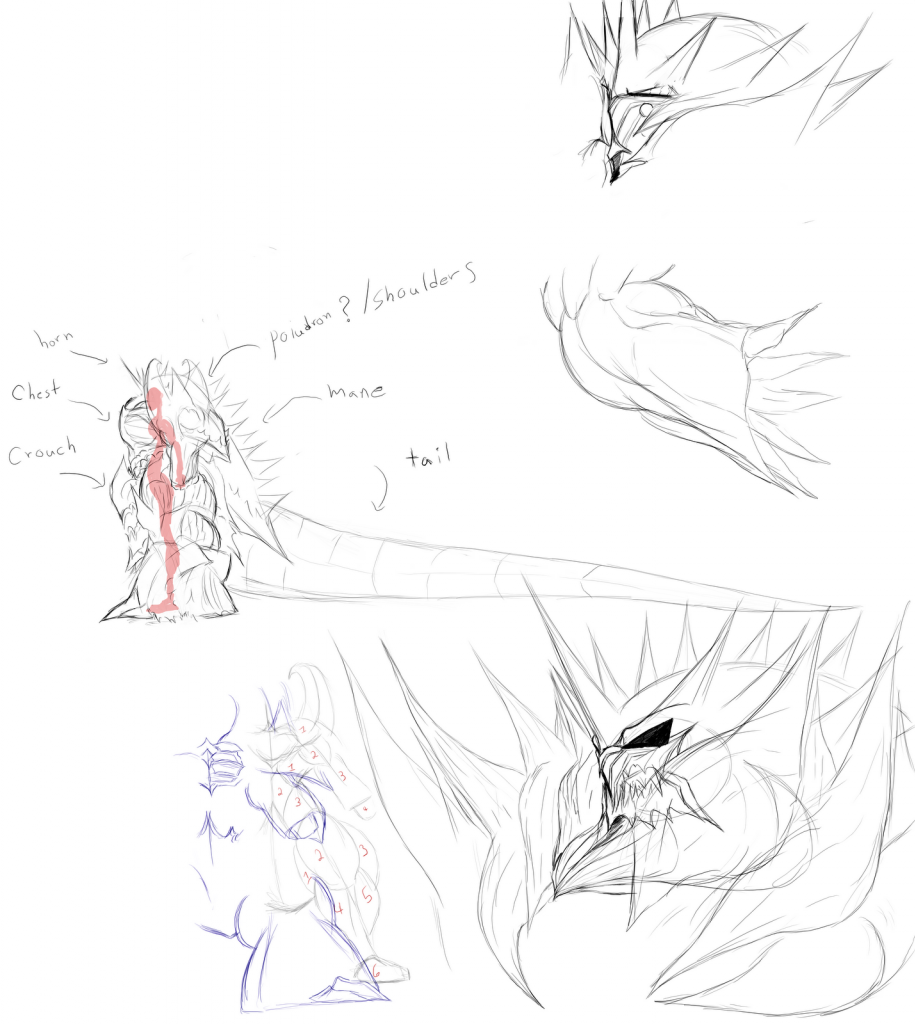 The Head
it has since changed from when this picture was taken.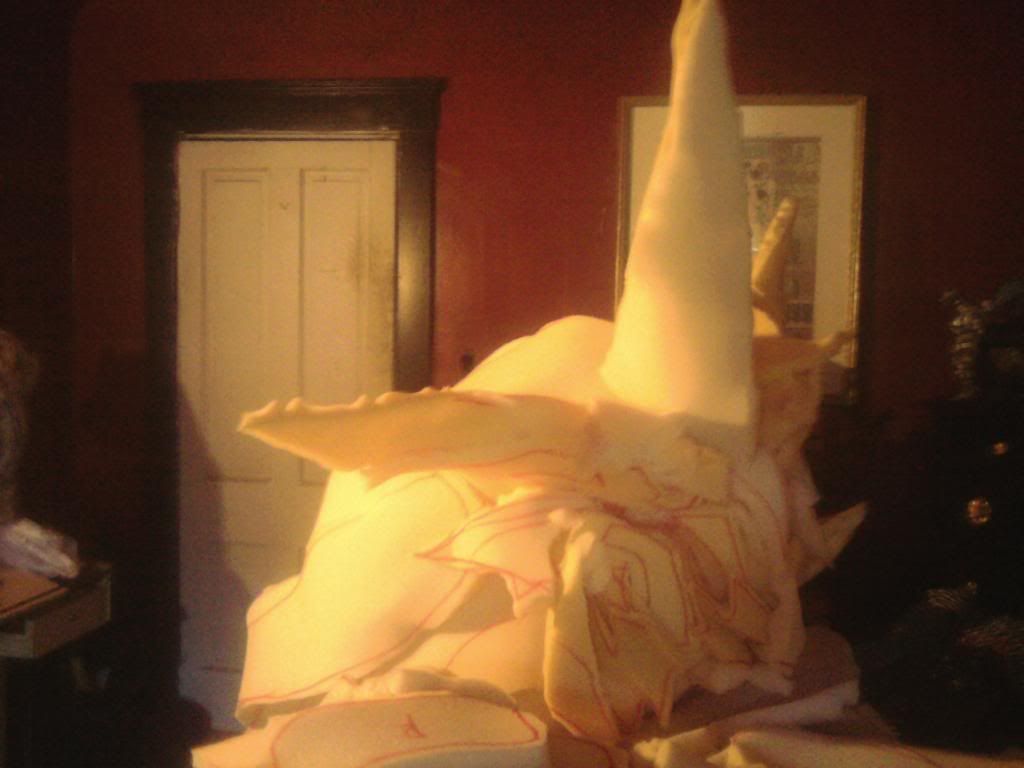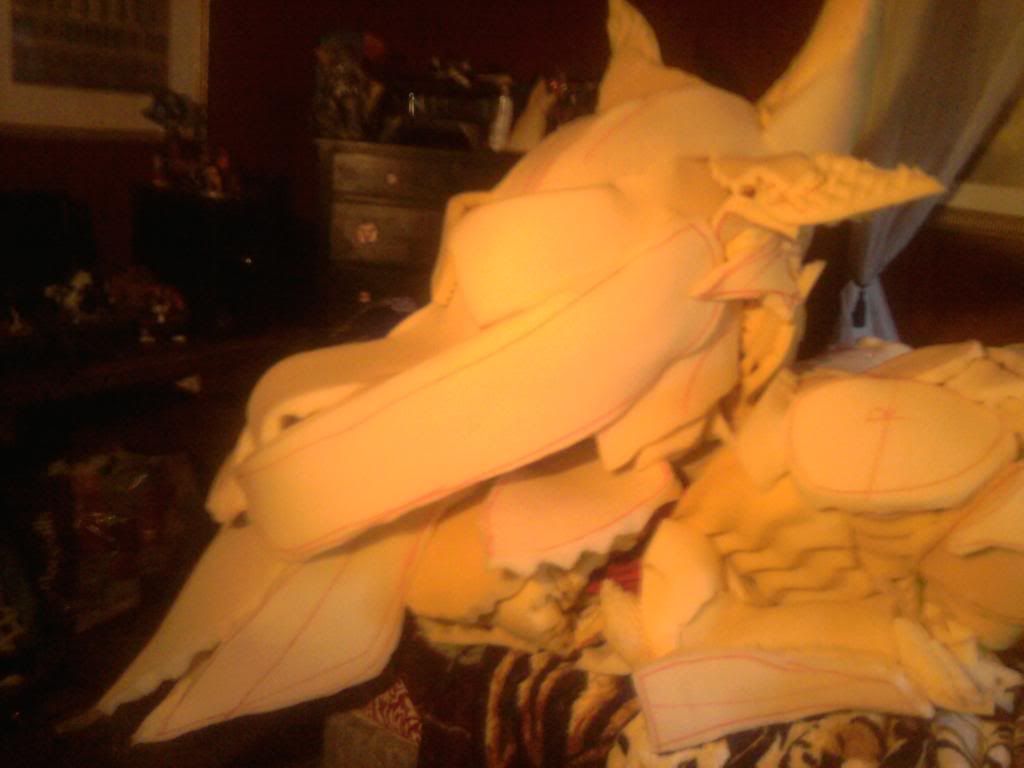 The Tail
The Body
again it has changed a bit from when I took this picture.