Our screen-used Terminator head gets a plaque

Chris Ellerby
Admin
We needed a plaque for the screen-used Terminator head used in our
Animatronic Necks & Torsos
lesson, so I got to work!
The head has a metal base, so I designed a stand that uses countersunk magnets to hold everything in place.  I used
OnShape
 for the CAD, and the design came together rather quickly.
Knowing that this stand would be 3D printed I designed it so the legs would slide into the base of the plaque and lock in place.
For the plaque I used a thin acrylic sheet that has a brushed aluminum finish on the surface, backed by a layer of black.  By laser etching through the first layer the black is revealed.  The outline and rivet holes were then laser cut.
Rather than traditional rivets I used "Chicago Screws" (which are 2 part rivet-like assembly) so they could be easily removed.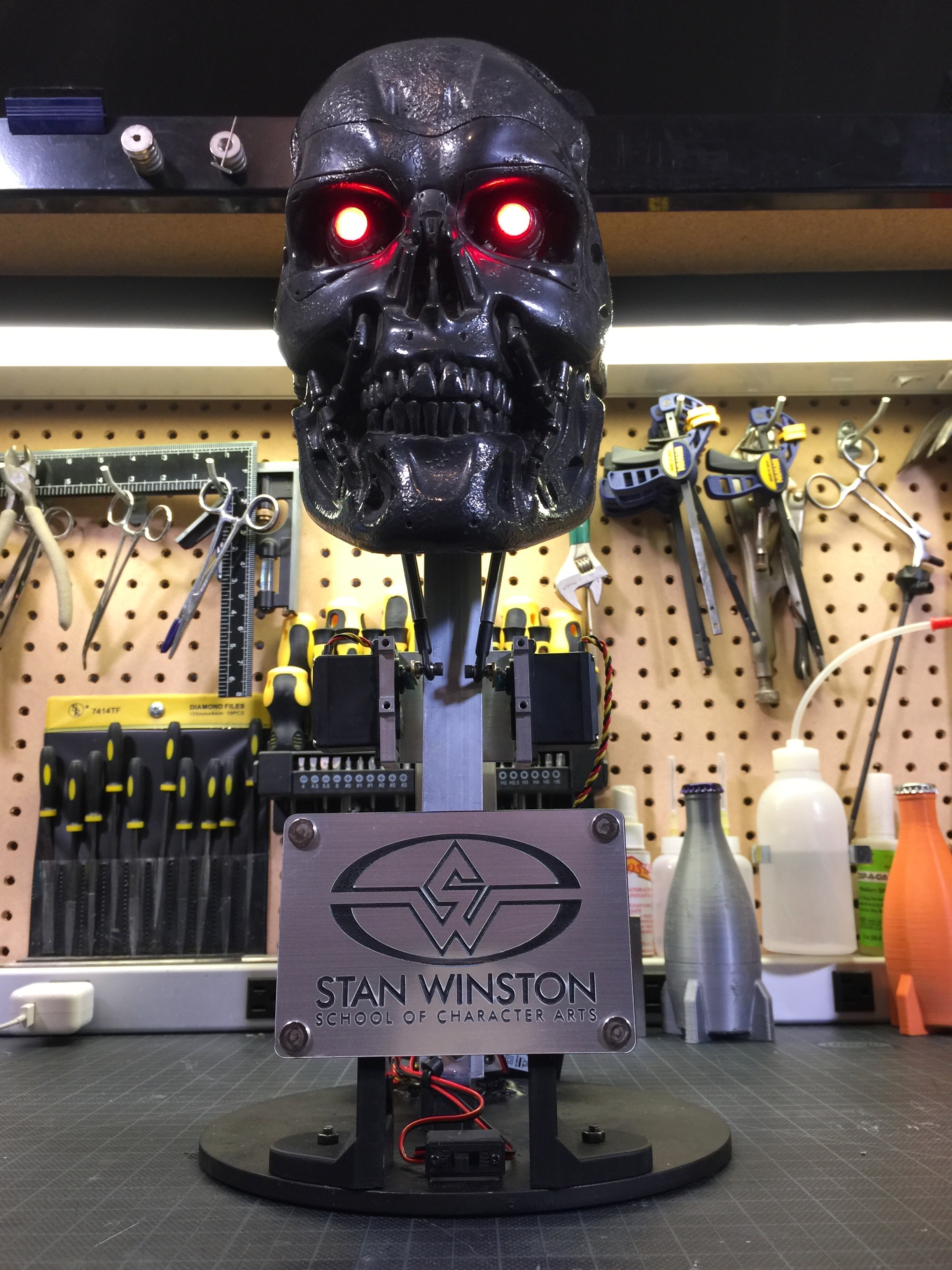 Sadly the only Chicago Screws and rivets I had in my shop looked a bit too large, so I opted to make a version without them (and a slightly larger logo)
Here is the final version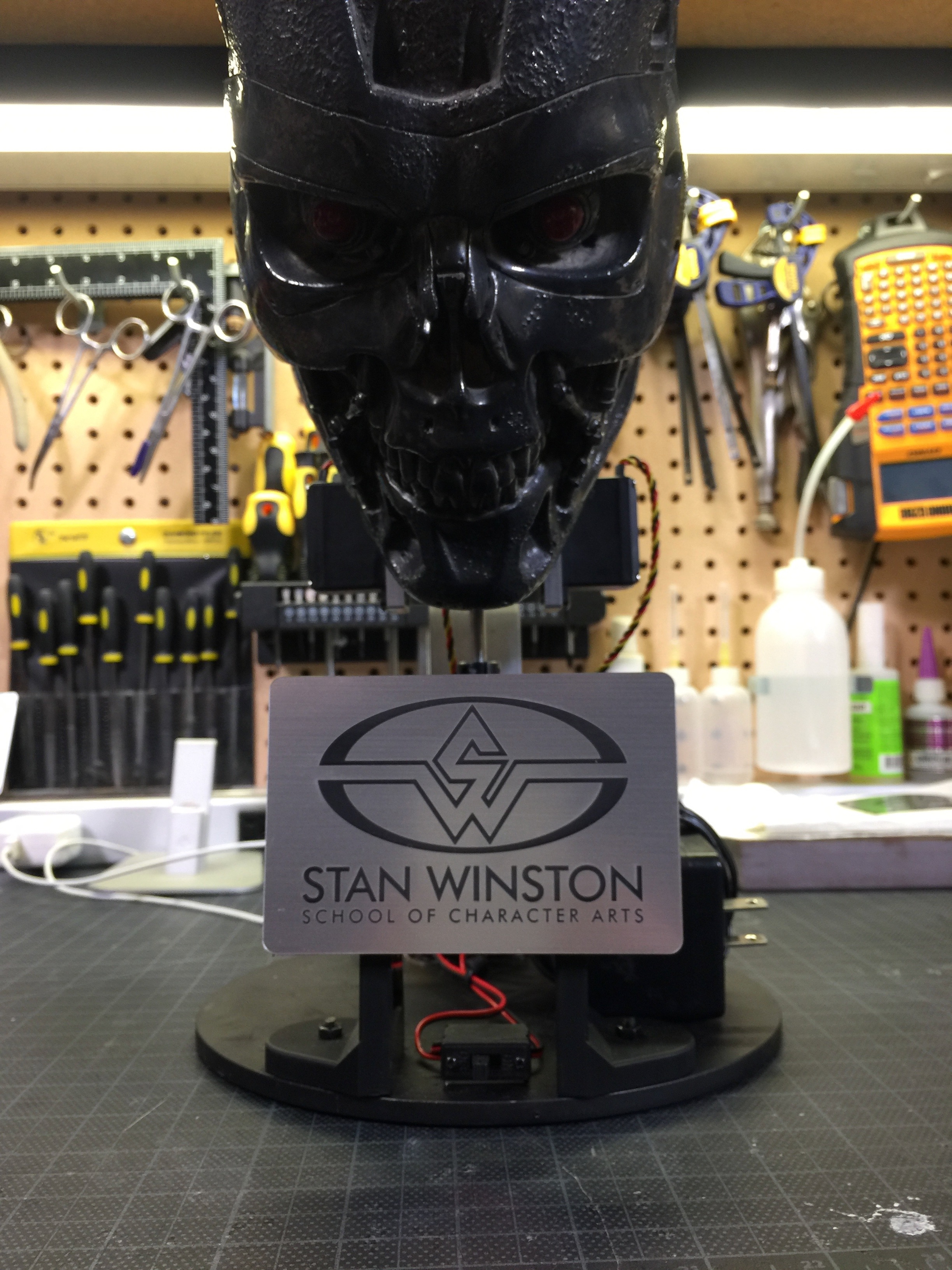 And here is a video showing the first version, with the rivet effect.
/Chris