Frankenstein sculpture in progress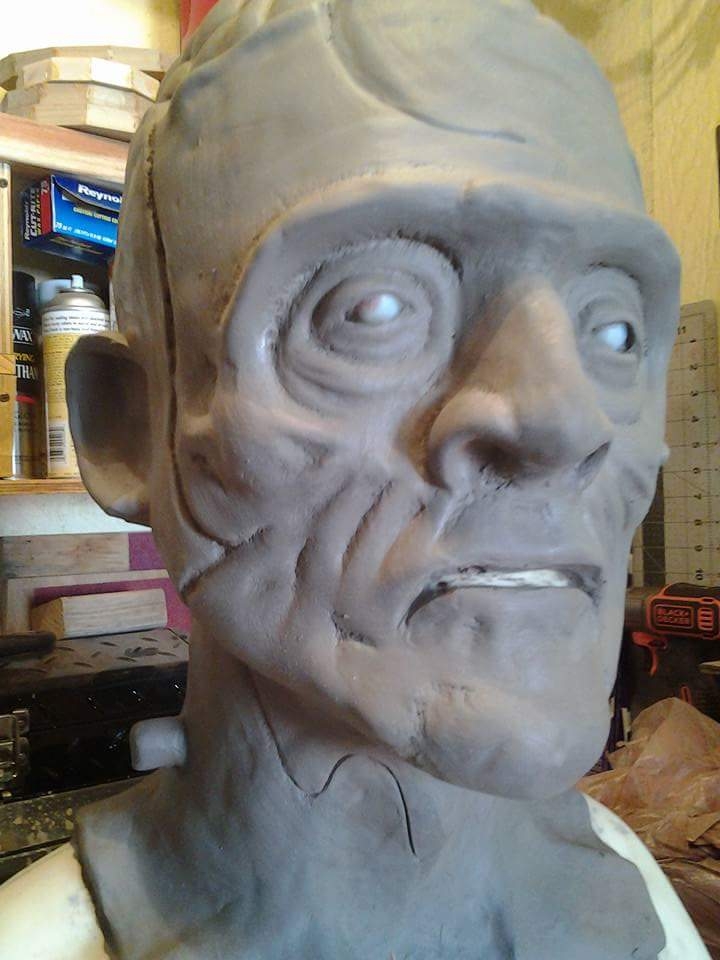 Here's a frankenstein mask sculpture im working on, theres still a bit to add and details all over to put in. Critique is welcome for improvement, I will add new, pictures of this sculpt when work on it.
  Worked on the neck lastnight, made a few other adjustments. I'm not much for a talker so these will be short.
Post edited by Jason Schriner on