My Cosplay Contest Entry Cernunnos- my own creation
Cernunnos
is the conventional name given in
Celtic studies
to depictions of the "
horned god
" of
Celtic polytheism
. Cernunnos was a Celtic god of fertility, life, animals, wealth, and the underworld.
Wikipedia



My Interpretation of Cernunnos is a Stil Walking Act (for my Job is the performing art), so it goes more in the direction of a theater costume.

The Mainpiece is the Mask of the Horned One, modelled directly on a facecast. The material is selfdrying light Plastiform, it was painted with various colors and given a protectiv coat with clear raisin.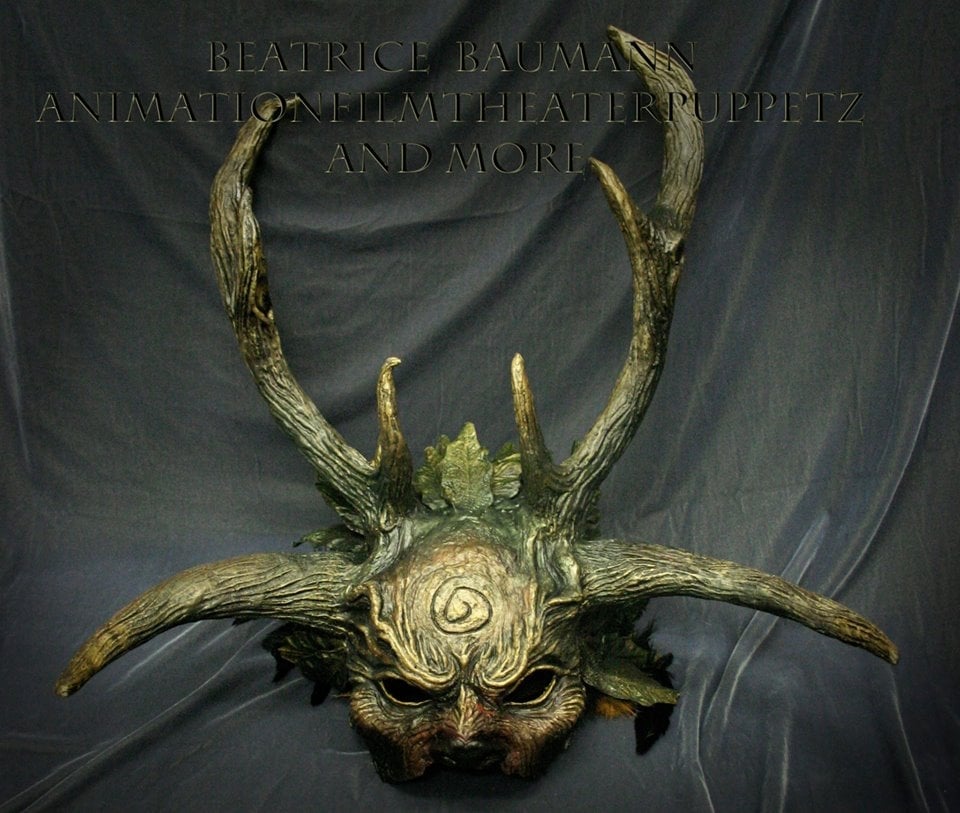 The cosume itself is made mainly of leather, I carved the woodstruckture with carving tools and painted it with leather colors in layers.
The undercosume is made out of woole and was once a leggins.
Further Materials are feathers and bones.




The cape is handcolored silk.

And last but not least, the Stilts where covered with a thick inlay textil and a crinkel outside textil.
The hoove is made from leather and fixed permanently.


I hope you enjoyed the company of Cernunnos, greetings from Berlin!
(P.S.: my appology for my bad english)