Kerrigan, Queen of Blades - StarCraft
I made Kerrigan from Blizzard' s StarCraft video game. Altogether this costume took me over 500 hours. This was my first attempt at making a body cast, sculpting, making a mold, casting silicone, painting silicone, using an airbrush, making a wig, and making wings.
First I made the body cast then sculpted the suit out of clay onto it. Using brushable silicone, I made the mold and used plaster bandages to form the mold shell. Right before the shell was dry the support bar broke and half of the mold shell broke into pieces. I used balloons, newspapers, and whatever else I had handy at the time to support the back of the mold while I cast the back piece. Then I used silicone to "glue" the pieces together onto a fabric body suit. I painted the suit with both brush and airbrush. The hair was made from heat formed foam covered in silicone then sewn onto a wig base. The wings are also heat formed foam covered in silicone with a PVC pipe structure mounted to a support plate inside the suit. 
As my first attempt I am extremely proud of what I accomplished. I look forward to learning more so I can push myself to make the best of my abilities. 
Thank you,
FB: Miss Mouse Cosplay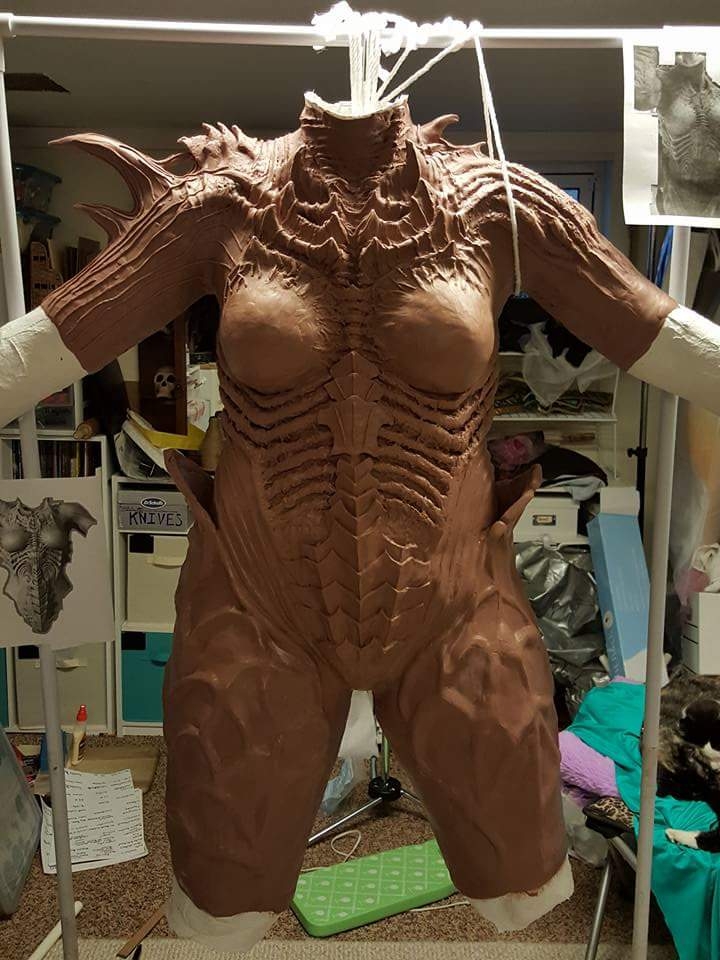 Post edited by Marlesa Popp on