Silicone dino-skin
I've undertaken the project of making a realistic dinosaur costume, here's a video of the level I am trying to achieve.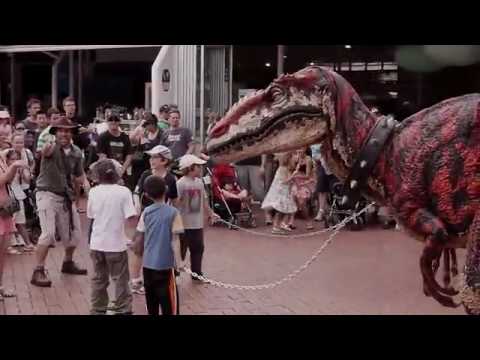 http://www.youtube.com/watch?v=rvHzTnfZUjY
I get the mechanics and the frame but when it comes to how to do the skin i'm stumped. I could do a lot of the detail with foam or clay, but then to get a silicone skin the only thing I can think of is to spray or paint on silicon rubber to make a mold and then cast the mold. This just seems difficult and very expensive to do something this big. Am I missing something?