My 3 entries for the creature sculpting competition.
Here are my submissions for the competition.
Mother Earth - made from a flannel bed sheet that was hardened with glue and paint.
Willow the Gardengoyle - home made paper clay sculpture over a paper and wire frame, the top of the head made out of recycled milk bottle plastic, and plants made from cardboard.
Life Tree - home made paper clay sculpure over a milk bottle plastic skull.
All 3 have lighting and the illusion they are always watching you.
Here is a video showing the eyes and lighting.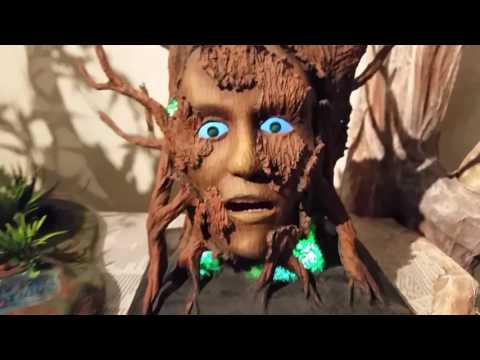 https://youtu.be/HuoUAMTIxhc