Creature contest Anurag'Anan
Hello everyone!!!
Here Is my creature concept sculpture for this contest, from the very rough design to the actual real thing.
He is called ANURAG'ANAN. 
It is an ancient turtle-elephant hybrid, the protector of all nature. 
While meditating He Is connected to the planets core and intervenes whenever there is too much imbalance.
made out of SuperSculpy Firm, he has about 35cm
Sculpting this took me...well from the beginning of this contest till today 
Thanks!
Lucas "Elenem"
This was the quick concept I've made on my cellphone in Autodesk Sketchbook
And from there it went on:
As a short description. The creature has 2 pair of arms, the bottom ones are holding his entire body while meditation takes place.
His head is a turtle from the front and and elephant from the back.
His Legs and upper arms are performing mudras while meditating.
Wip hands: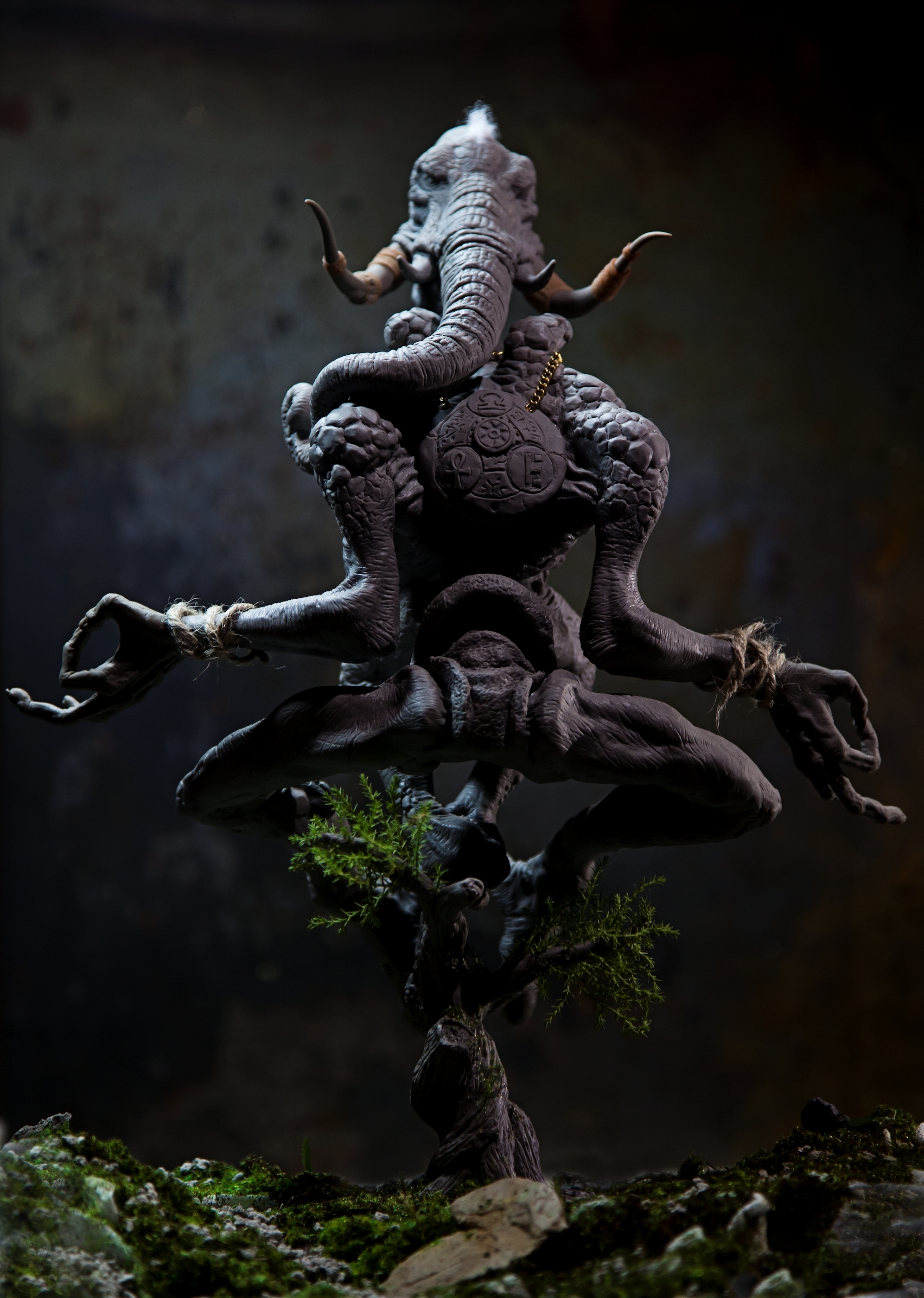 Post edited by Lucas Morawski on