Life Size Hulk - Avengers Age of Ultron
Wyvern Films
Brazil
✭
Hi guys!
We are a special effects company here in Brazil! We only exist for the inspiration that artists like you from Stan Winston pass to us! We thank the school for sharing this knowledge with us!
Many, many thanks!
I would like to share a work we did in the year 2015. We were only able to share now
Hulk full size based on the movie Avengers: Age of Ultron.
We did it all waching the classes of Stan Winston School!
Thank you guys for the lessons and all the support!
I hope you like it! And sorry for the bad English!
Close Up Hulk (finished)
Sculpture - With plasticine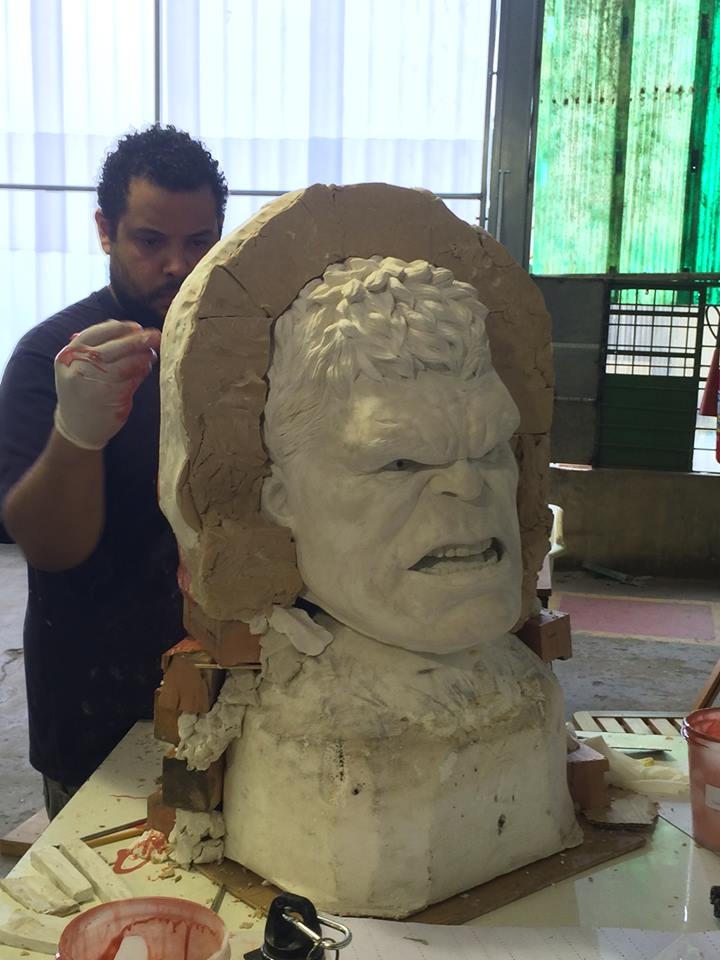 Making Eyes
Painting
Finished
I hope you enjoy!
More photos: 
https://goo.gl/IKWW3F